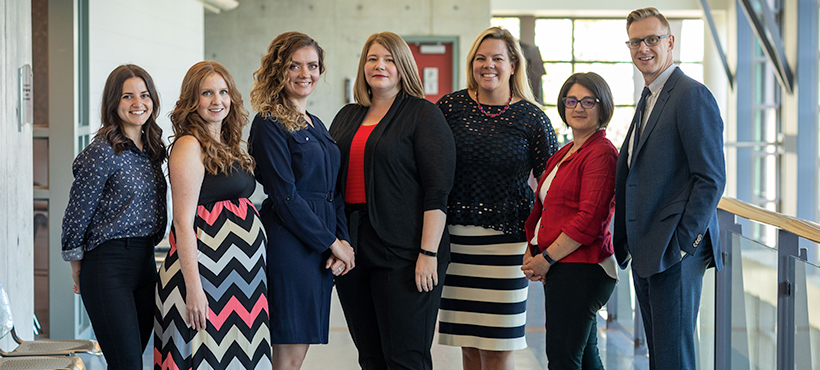 Operational leadership for the Centre falls under the direction of Tim Fricker, the Dean of Students at Mohawk College, and includes a team of researchers that coordinates the Centre's daily activities. Read more about our dedicated research team below.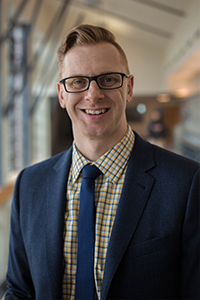 Tim Fricker, M.Ed. Ph.D.(c)
Dean of Students
tim.fricker [at] mohawkcollege.ca
As the Dean of Students at Mohawk College, Tim is responsible for a variety of programs aimed at improving the overall student experience and fostering student learning and success. Tim is currently a Ph.D. student at the University of Toronto – Ontario Institute for Studies in Education, in the Community College Leadership stream. Always interested in new partnerships and opportunities, Tim welcomes conversations with researchers, industry and community leaders, and practitioners alike about the work of the Centre and the potential for new collaborations.
Melissa Gallo, M.Sc., Ed.D.(c)
Director, Student Success Initiatives
melissa.gallo [at] mohawkcollege.ca
In 2017, Melisa joined Mohawk College as the Director, Student Success Initiatives. With her extensive background in student affairs, teaching, and learning – with a specific focus on student academic success in the Ontario college system – Melissa brings her knowledge and experience as a collaborator in the Centre. Recently, she worked with the team on the Academic Standing Letters project, and has been sharing her knowledge and expertise to inform the other projects the team is pursuing. Melissa is also currently pursuing her doctorate in higher education with the University of Liverpool, with her thesis focus being on the professional development and training of advisors within the college system in Ontario. Connect with Melissa to learn more about the exciting projects the Centre is pursuing!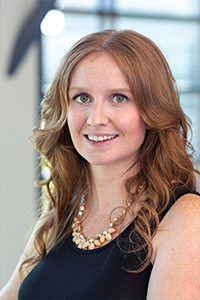 Megan (Pratt) Waltenbury, OCT, M.Ed
Coordinator, Research and Special Projects (on leave)
megan.waltenbury [at] mohawkcollege.ca
Since April 2015, Megan has worked in the Dean of Students Office at Mohawk College coordinating the design and delivery of a wide range of initiatives and research projects related to student success, access, and retention. As a trained teacher with a Masters of Education in Administration and Leadership, Megan synthesizes her experience teaching in public and post-secondary education with her passion for student affairs to support the Centre's operations and research projects in her role as Coordinator, Research and Special Projects. Megan is currently on maternity leave, but is excited to connect with those interested in learning more about the innovative work and research the Centre is leading when she returns to her role in October 2020!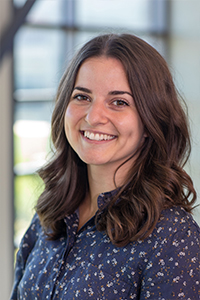 Layne Wilson, B.A (Hons.)
Interim Coordinator, Research and Special Projects
layne.wilson [at] mohawkcollege.ca
Layne has worked in the field of student affairs since 2014, primarily in academic advising and student success roles with a focus on student retention. Most recently, Layne worked as a Student Success Advisor (SSA) at Mohawk College. With a burgeoning interest in research, she is currently pursuing a Masters of Art – Leadership through the Lang School of Business and Economics at the University of Guelph. Layne is excited to connect with those interested in learning more about the work of the Centre.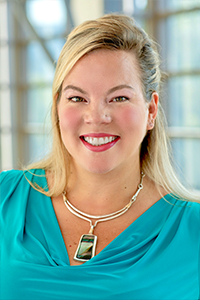 Michelle Turan, Ph.D., BCBA
Student Success Research Fellow
michelle.turan [at] mohawkcollege.ca
Michelle Turan has been working in the field of behaviour analysis for 20 years teaching, consulting, and conducting research internationally. As a faculty secondment for the Centre, Michelle is excited to lead and organize research projects internally with faculty and externally with college partners on student success interventions as the Student Success Research Fellow. Connect with Michelle on faculty and student affairs joint research projects, evidence-based behavioural interventions in the classroom, or international development projects with students.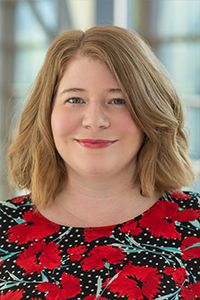 Pamela Ingleton, Ph.D.
Learning Outcomes Assessment Consultant
pamela.ingleton [at] mohawkcollege.ca
Pamela has been working at the intersection of quality assurance, student success, and educational development at Mohawk since early 2018. As the Learning Outcomes Assessment Consultant, she served as the faculty lead on a two-year research project on skills assessment as part of HEQCO's second Learning Outcomes Assessment Consortium, and is now exploring how curriculum-embedded assessment of essential skills might inform program review and curriculum development. She has worked as an instructor, researcher, educational developer, and faculty support specialist in both college and university contexts for over 12 years, and holds a PhD in English and Cultural Studies from McMaster University. Pamela is always eager to chat about all things skills, curriculum, and assessment, and encourages anyone interested in collaborating to reach out to her at any time!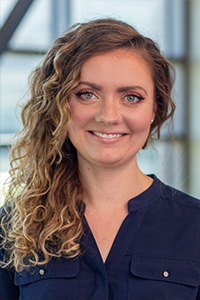 Nicole Redmond, OCT, M.Ed
Researcher, Student Success Initiatives
nicole.redmond [at] mohawkcollege.ca
Nicole has been a part of the Centre's research team since March 2018, leading work on projects related to access, retention, and career readiness. She is a graduate of the Master of Education program at Brock University in Teaching, Learning, and Development, and also holds a Master of Arts degree from McMaster University in Cultural Studies and Critical Theory. Over the past 11 years, Nicole has worked as an instructor, researcher, and curriculum developer across the elementary, secondary, and post-secondary levels in both college and university contexts. Her experience teaching at the intermediate and secondary levels in New Zealand, England, and Ontario inform her current research. Nicole is always interested in work that can help support student success, so nicole.redmond [at] mohawkcollege.ca (reach out) if you would like to learn more about current and past projects, or if you would like to share ideas for future collaborations.
---
A number of post-secondary education leaders and experts provide advice and support to the Centre via a Research Partner Selection Panel and an Expert Advisory Council. A Research and Data Analytics Partner has also been selected via a competitive Request for Proposals process to support the analysis and reporting of a variety of research projects. Read more about each of our three expert bodies below.