Assistance Phones

Mohawk College has Assistance phones located on the exterior of the Fennell Campus. These phones provide a direct, quick connected to Mohawk College Security Services
Electronic Access System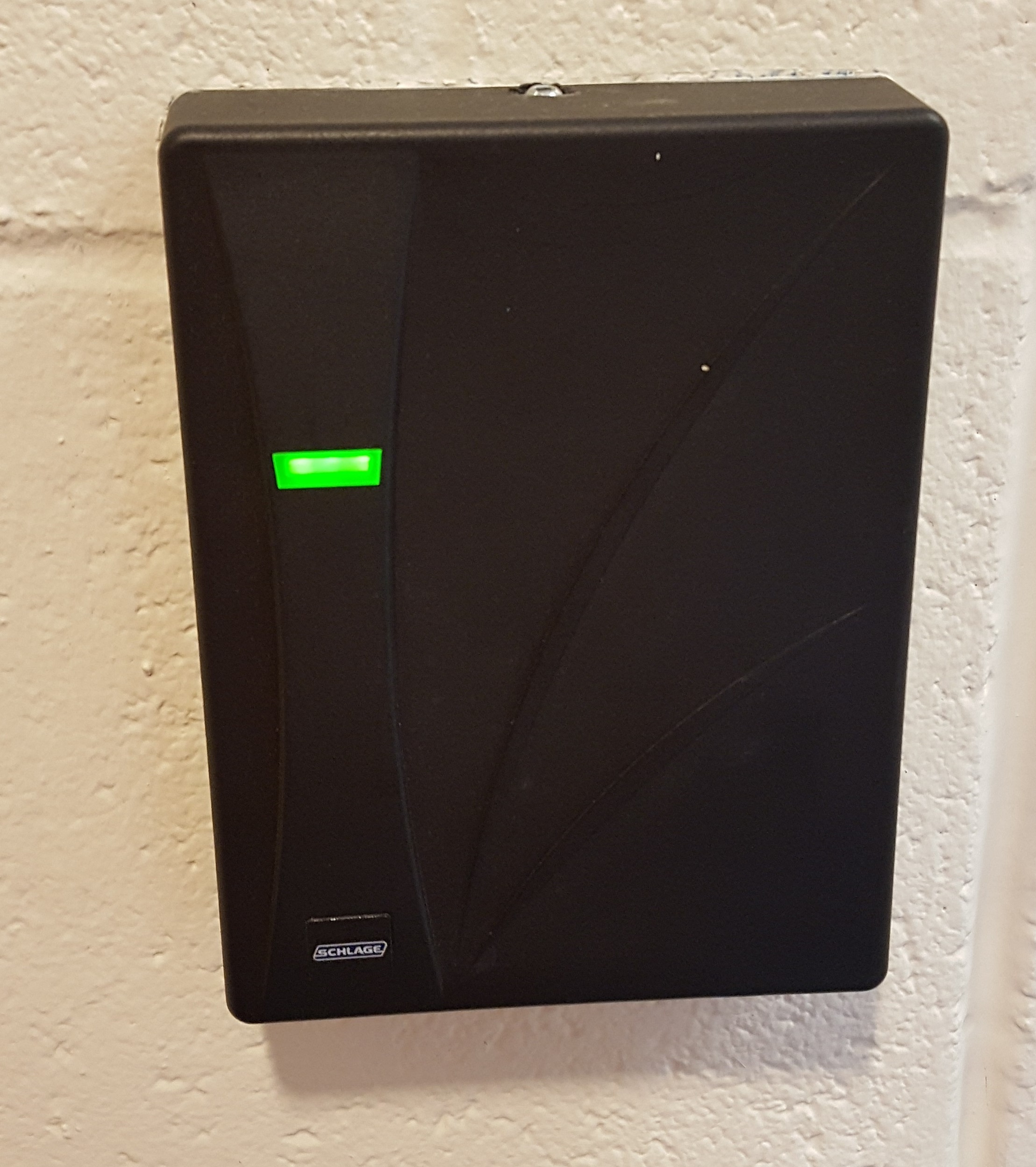 Security Services manages the colleges Electronic Access system, which involves the installation of card readers on doors to replace key access and enhance security. Mohawk ONE Card can then be used to access these rooms/spaces when authorized.
Cameras
Cameras are installed on all college campuses. Installation, monitoring and reviewing of all camera images all conducted in accordance with the college Video Surveillance Policy. Mohawk College Security Service utilized a Video Management Software system to monitor, record and review college cameras. We conduct daily auditing of our camera system and regular maintenance is conducted by an external cameras specialists.
Hallway Security Devices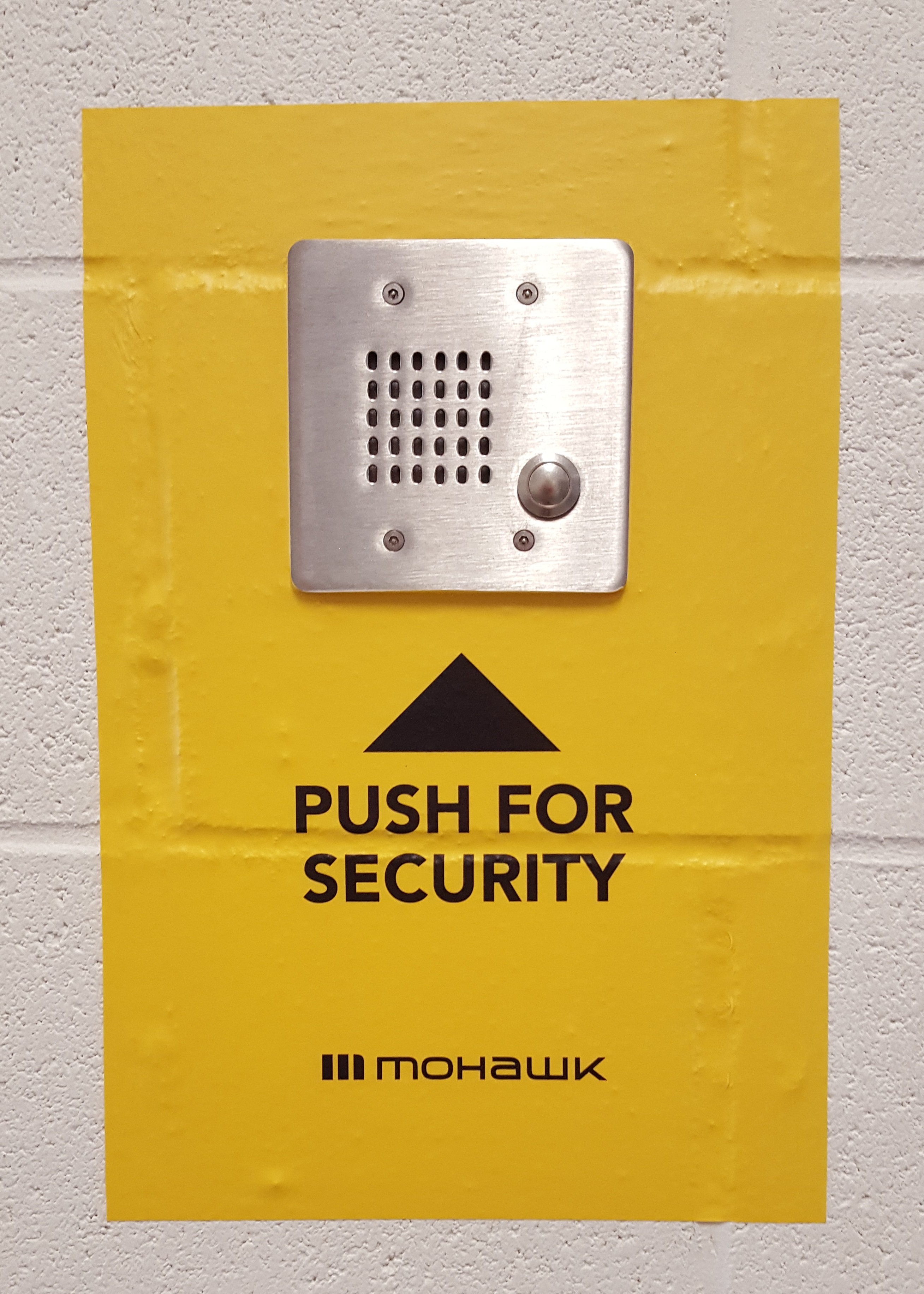 The Fennell and Stoney Creek Campus is equipped with an intercom system, located on the walls of the hallway. There are 39 intercoms inside the College Campus and one in each elevator. The system is always active and can be used by pressing the  button once to connect with Security. Intercoms may come in a variety of styles.
Duress System

In September 2017 Mohawk College installed an advance Duress System which is fully supervised and provides automated alerting to security in the event Security's immediate response is required.   Duress Buttons are available for work roles that require an extra level of personal protection.   Devices may also be assigned to persons who require them as part of their Individual Safety Plan, as assessed by Security Services.