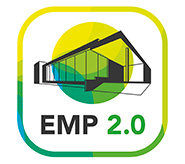 Mohawk College is committed to conducting business in ways which positively impact people, the environment and the economy. As momentum builds at the individual, community, national and international levels, Mohawk will continue to be a leader in the sustainability movement.
Read the Mohawk College Environmental Management Plan 2.0 (opens PDF, 24mb)
The Environmental Management Plan update (EMP 2.0) reaffirms Mohawk's commitment to reducing its impact on the environment, and ensures social and financial resiliency while providing opportunities to engage staff, students and the community in an ever-growing culture of sustainability. EMP 2.0 will continue to act as the leading policy document and blueprint that will play a vital role in Mohawk's future success, as the sustainability movement progresses from a grassroots movement to a global reality.
EMP 2.0 has set an updated reduction target which calls for a 30% reduction in 2007 baseline carbon emissions by 2020. To achieve this goal, EMP 2.0 provides direction and sets priorities by proposing a set of Pillars which represent key areas of focus, encompassing the many practices that contribute to Mohawk's carbon footprint. These Pillars are associated with a set of Strategies aimed at reducing carbon emissions. The Strategies will be carried out through a set of Actions which identify operational and activity changes which will also improve social and economic environments for stakeholders.
Nurturing a culture of sustainability at Mohawk will contribute to the College's ability to continually recruit and retain students, provide positive working and learning environments, and to remain competitive with other post-secondary institutions while building on Mohawk's reputation within the community and beyond. Achieving the long-term emissions reduction target will minimize the College's impact on the environment by reducing the carbon footprint, will lower operational costs and will increase financial stability and long-term vitality of the College.
EMP 2.0 calls upon all staff and students to contribute to developing the culture of sustainability at Mohawk and will require the creation of new programs, policy development and changes to decision-making across a broad range of issues.
We value feedback from all staff, students and members of the community. If you have any questions, comments or ideas, feel free to contact the sustainability [at] mohawkcollege.ca (Sustainability Staff.)
Environmental Management Plan 2.0 
2015/2016 Workplan
Read the Mohawk College Environmental Management Plan 2.0 2015/2016 Workplan (opens PDF, 16mb)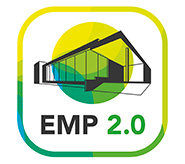 The Sustainability Office remains committed to the implementation of the strategies and actions identified in the Environmental Management Plan, EMP 2.0. This document, the 2015/16 EMP 2.0 Workplan, highlights the Sustainability Office's ongoing operational activities which we refer to as ongoing actions and has identified the new actions/projects for the 2015/16 year.