More than $63 million worth of investments are planned to give Mohawk students more spaces and better places to learn. Here's what to look for over the next two years on campus and in the community. 
The Joyce Centre for Partnership & Innovation
Set to open in 2018, The Joyce Centre for Partnership & Innovation is the cornerstone of a record-setting $54.25 million renewal of technology labs and classrooms. The five-level centre is also a showcase in environmental sustainability as the region's first netzero energy institutional building. When construction and renovations are complete, enrolment in technology programs will grow from 3,500 to 4,500 students and applied research activity will increase by 50 per cent. 
City School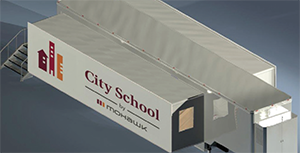 City School will hit the road and roll out a fully equipped mobile classroom in the summer of 2017 thanks to a $1.6 million investment by the Government of Ontario. The mobile will bring tuition-free college credit courses and workshops into neighbourhoods throughout Hamilton, making a Mohawk education more accessible to more people than ever before. 
Institute for Applied Health Sciences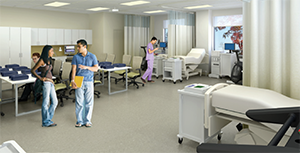 More than $3 million in renovations will transform the campus, located at McMaster University, into a one-of-a-kind simulated hospital and long-term care centre. Students will learn together in cross-disciplinary teams, mirroring how they'll work during their clinical placements and throughout their careers. 
Stoney Creek Campus
The newest addition to Mohawk's skilled trades campus is a $3 million building custom-designed for apprentices. This space will allow apprentices from different trades to work together on major projects in a new 12,700 square foot building. The centre will also include classrooms and programmable control labs. 

Learn more at mohawknewsdesk.ca