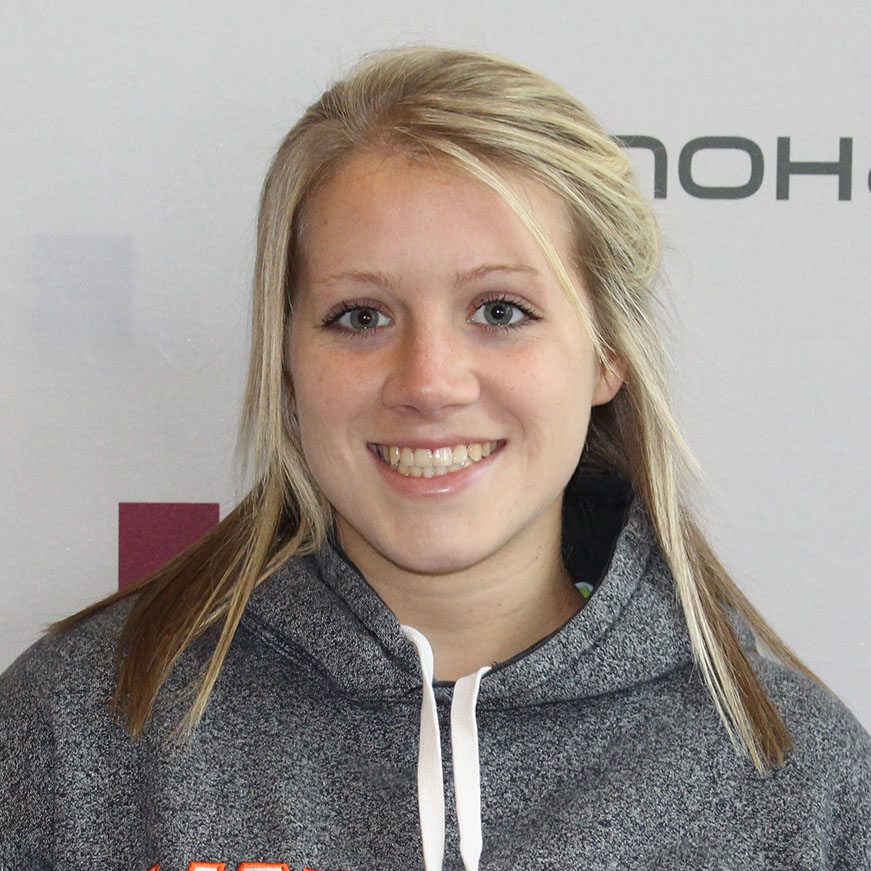 Photo of Stef Hrymak
Mohawk was 1-1 in the Seneca Sting Women's Basketball Classic in North York. They lost their opening game, 68-67 to Cegep Sainte-Foy of Quebec. Player of the game, Stef Hrymak, led the Mountaineers with 20 points. Shanien O'Neill hooped 13, while Jasmina Kucic had 10 points and eleven rebounds.
Despite the defeat, head coach Kevin Duffy said the game was a good barometer for the players to realize how high a level they can play at, when they are focused and working hard for each other.
Mohawk then won its second game, 69-53 over the host Seneca Sting.
Hrymak scored 17 points, Abby Heron had 12 and Shaylee Doxtator scored nine. O'Neill was player of the game with six points, nine boards and four steals.