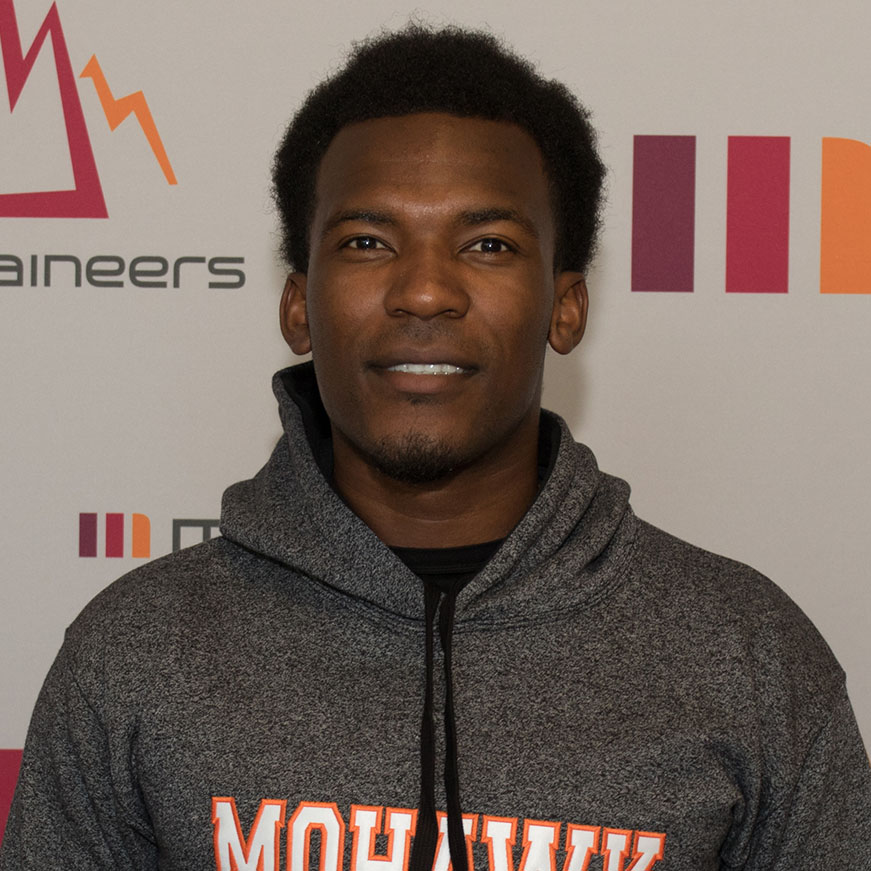 Fourth-year guard Lamar Barr has been selected Ontario Colleges Athletic Association Men's Basketball Player of the Week, for the period ending Sunday February 11.
Barr, a product of St. Thomas More Catholic Secondary School in Hamilton, scored 15 points and was 6-of-9 shooting in Mohawk's 101-68 win over Conestoga on Feb. 7. He then kicked it up a notch, scoring a team-high 21 points (including seven threes) and grabbing 14 rebounds in a 91-84 upset over Sheridan on Feb. 10. 
After a forgettable month of January, Mohawk (9-9) has won two straight as the Mountaineers drive towards the OCAA post-season.
OCAA weekly awards are presented by belairdirect.
Photo courtesy of Mohawk Athletics