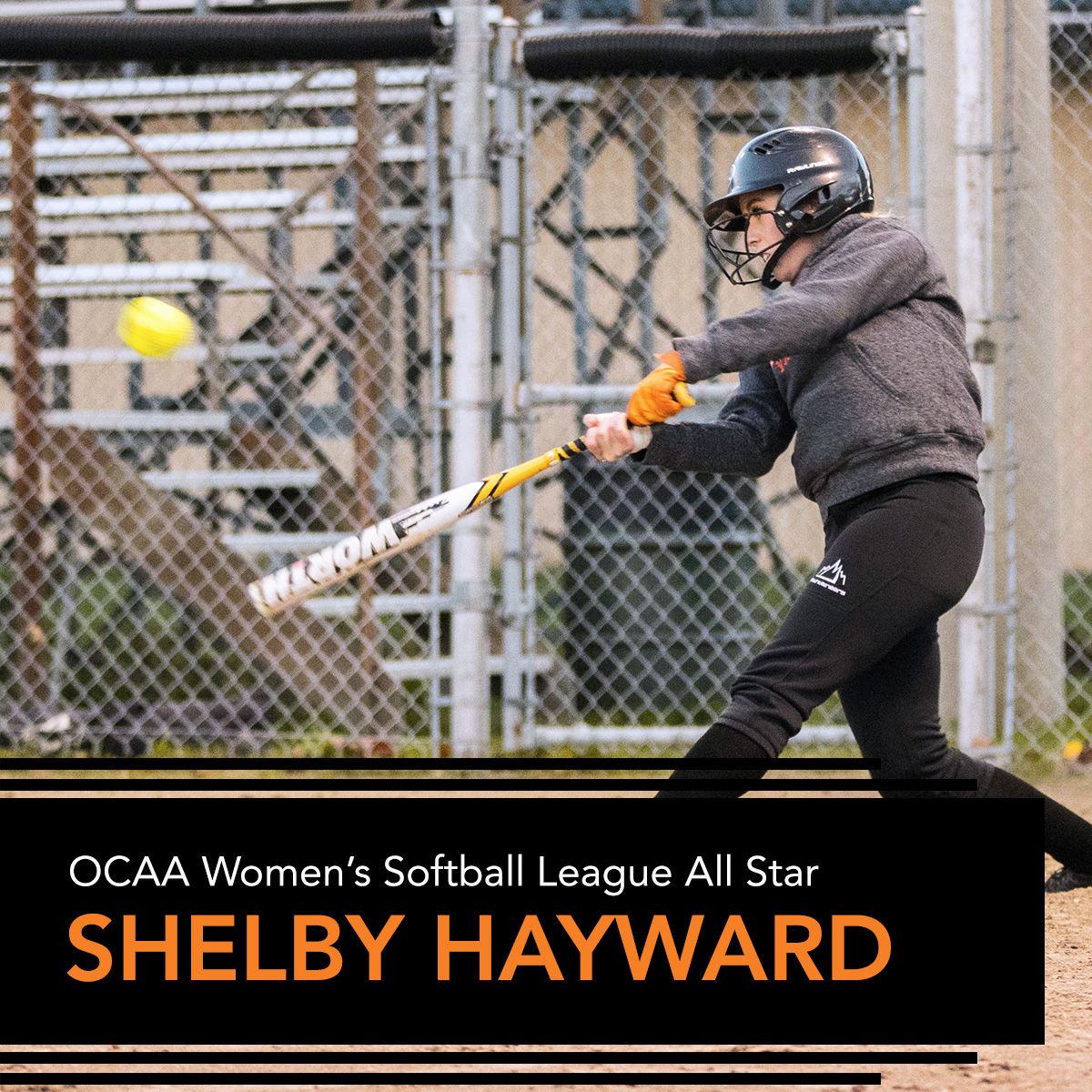 Mohawk's Shelby Hayward has been named to the OCAA Women's Softball All-Star Team.
The second-year outfielder from Hamilton and Ancaster High School broke many team records this past season. 
She had a record 82 at bats, breaking her own mark by two. 
Her 38 hits broke her own mark of 30.
Hayward had seven triples, tying her own season mark.
Her On Base Percentage of .506, beat the previous record of .462 held by Shanien O'Neill.
Hayward also now holds several career team records.
Her 68 hits eclipsed the previous record of 61, held by Sarah Bell.
She had seven doubles, one more than the mark held by Lindsay Rivet.
Hayward has hit 14 triples, bettering the previous mark of nine held by Sarah Bell.
And Hayward has a .477 career On Base Percentage, beating the previous record of .462, held by O'Neill.
Official Release from OCAA
http://www.ocaa.com/sports/fastball/2018-19/releases/10182018ocaaawards