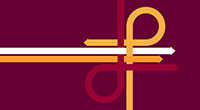 Want to know more about the process of transferring to the University of Guelph? Questions such as what it means to be a transfer student, how to apply, deadlines, and transfer credits? Your invited to attend one of our live transfer webinars to have all of your questions answered.
Details are as follows:
Date: Wednesday October 7th 
Time: 3:00pm to 4:00pm OR 7:00pm to 8:00pm 
Location: Online
Register for the webinar to find out more! 
View the transfer opportunities at University of Guelph
See the Credit Transfer Agreements page for details about the pathways to the University of Guelph and more!
You can also Follow @MohawkPathways on Twitter and watch out for upcoming events and information.