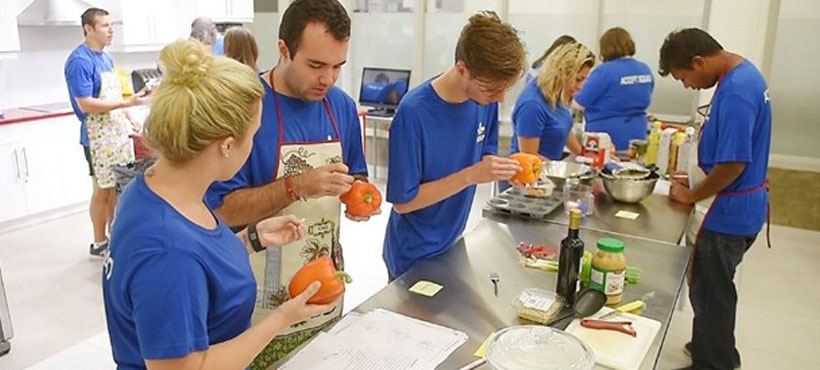 Achieving Confidence and Creativity by Empowering Participants to Thrive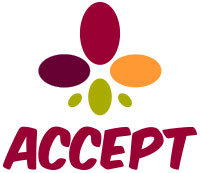 What is ACCEPT Camp?
ACCEPT Camp is an interactive program for adults living with Autism. The name ACCEPT stands for Achieving Confidence and Creativity by Empowering Participants to Thrive. We greatly value and respect the diversity produced by this camp. We hope to spread our compassion and empathy for the well-being and success of others to all those involved.
Age range: 18 to 45 years
When is ACCEPT Camp?
Winter 2019
February 19-22, 2019 from 9:00-4:00pm (College closed on the Monday for Family Day)
The total cost is $350.00 per person.
Registration is now Closed for February 19-22, 2019.
If you have any questions about the ACCEPT Camp, please email: acceptcamp [at] mohawkcollege.ca.
In Association With:
Salvation Army-Lawson Ministries
Press
The Spectator: Mohawk College summer camp teaches life skills to people living with autism
Testimonial
Kudos to Mohawk College for the innovative ACCEPT camp for adults with autism! My 32-year-old son is attending this pilot project. To say he is thrilled is a gross understatement. As he calls "goodbye" to his new friends at the end of each day, he leaves the college filled with a joy so strong he seems like he's about to take flight!
An in-depth understanding of autism informs every aspect of this camp. The peer workers have obviously been carefully selected and are properly trained — one of the keys to successful programming. The level of support is appropriate to the cooking activities undertaken, recognizing the motor-deficits implicit in autism — usually ignored by both doctors and service providers.
ACCEPT has also allowed my husband and I to do things we rarely have the opportunity to enjoy together — visiting an exhibition at the Art Gallery of Hamilton, having lunch at a local restaurant, going to a movie. These are rare treats, the respite that puts winds in our sails and buoys us up for the challenges ahead.
ACCEPT summer camp needs to be replicated next year — not just in Hamilton, but throughout Ontario. It blazes a trail in addressing the dearth of supports for Ontario adults with disabilities, documented with heartbreaking detail in "Nowhere to Turn" — the Ontario Ombudsman's report. A thousand thanks to Mohawk College, program director Chantal Szpak and the support workers.
Penny Gill, Dundas
Cooking with Autism
Source:
The Hamilton Spectator (letter below bike lane article)
Check out past photos!