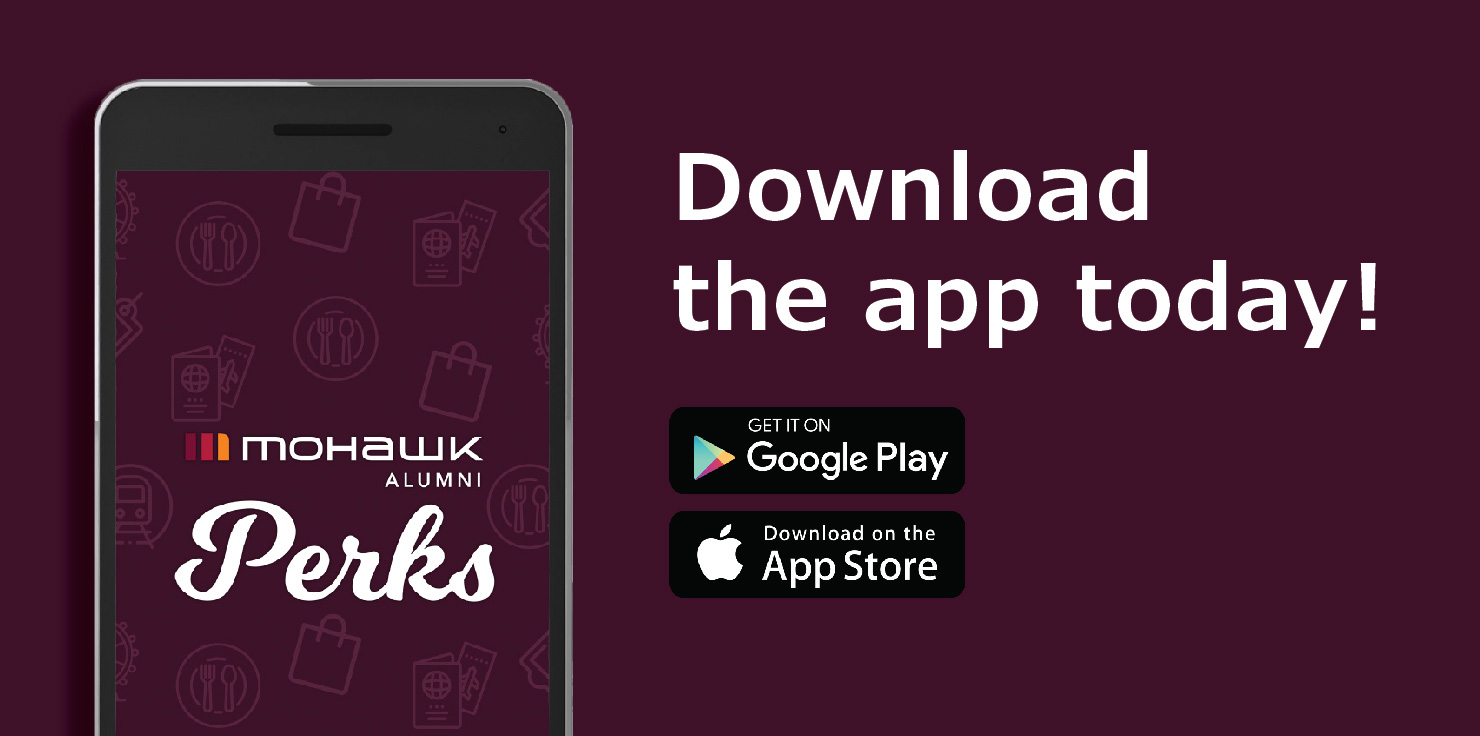 Ready to Benefit
Your connection to Mohawk doesn't end with graduation. As an alumnus, you have access to many great services that you can use throughout your life.
Download the Alumni Perks app today!
From discounts on entertainment and activities to exclusive rates on home, auto and health insurance, plus much more, we're sure there's something for you.
How it works
Accessing your perks is as easy as 1, 2, 3.
Create a Mohawk Alumni Perks account
Download the free Alumni Perks app from the Apple Store or Google Play Store
When you're ready to start saving, simply show your Alumni Mobile Perk Pass at participating locations to receive your exclusive perk.