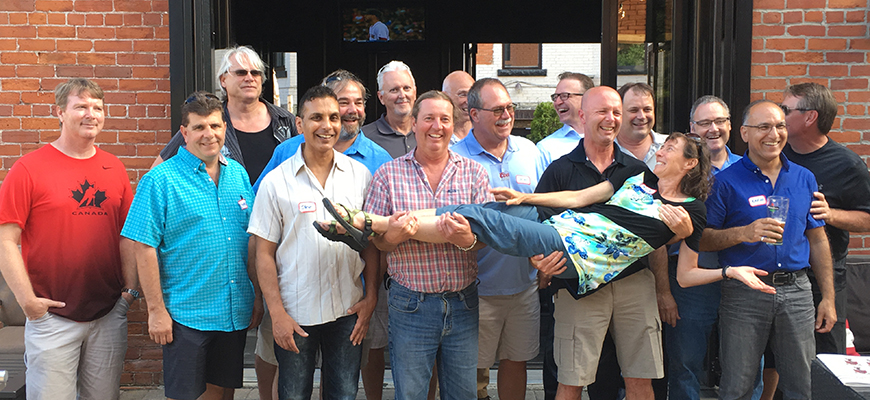 Are you planning a gathering with your former classmates, teammates, or group/club members? Let us know!
We can help with our Reunion-in-a-Box program.
Upcoming Reunions
May 23 - St. Joseph's School of Nursing and St. Joseph's Campus – Annual Reunion Day
Mass at 10:00 am | Luncheon at 12:30pm | Michelangelo Banquet Centre | Tickets - $60.00
For tickets and information, contact Kathy and Teresa at sjsnaareunion [at] gmail.com
May 31 - Class of '76 Nursing - St Joseph's Campus
Courtyard at the Marriott Upper James | 4:30pm – 9pm
For more information, contact Jane Ross: jane_ross55@yahoo
Add your reunion here! Start organizing your future reunion by kelly.dunham [at] mohawkcollege.ca (contacting us) or calling Kelly Dunham, Alumni Coordinator at 905-575-2067.
Thank you for showing pride in your alma mater and taking the time to host an event that makes it possible for Mohawk Alumni to come together, creating a connection to Mohawk College.
Go Mountaineers!