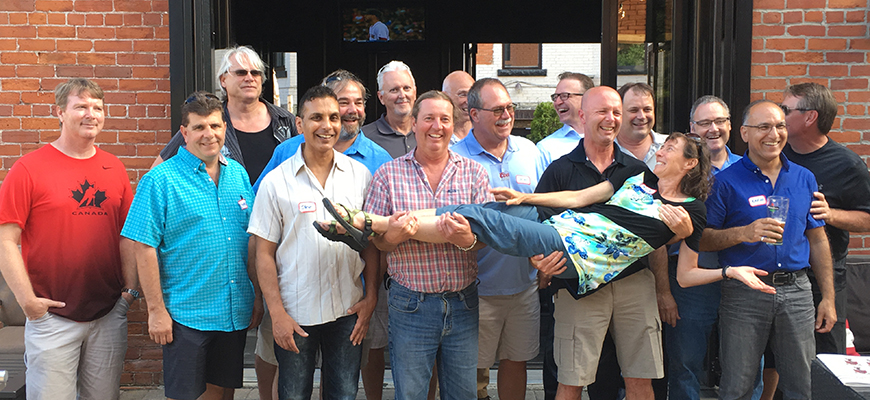 Are you planning a gathering with your former classmates, teammates, or group/club members? Let us know!
We can help with our Reunion-in-a-Box program.
Upcoming Reunions
November 2 - Mohawk Super Saturday
All grads are welcome to return to campus for this annual event.
Want to host your own reunion on November 2, please contact the alumni office today!
Add your reunion here! Start organizing your future reunion by alumni [at] mohawkcollege.ca (contacting us).
Thank you for showing pride in your alma mater and taking the time to host an event that makes it possible for Mohawk Alumni to come together, creating a connection to Mohawk College.
Go Mountaineers!