Amos Key - Television & Communication Arts 1976
1997 Applied Arts Recipient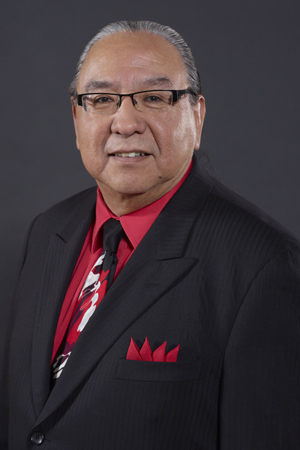 A 1976 graduate of the Mohawk College Television and Communication Arts Program, Amos has continued his education by studying Photographic Arts at Ryerson Polytechnical Institute, and has pursued studies in Sociology at the University of Western Ontario.
Amos is currently serving as Director of the First Nations Languages Program, at the Woodland Cultural Centre in Brantford, Ontario.
Over the years, Amos Key has demonstrated his strong commitment to the indigenous people of Canada through his current position, as well as his participation on numerous committees in the community. He is Chair of the Six Nations/New Credit Languages Committee; Ontario Member of the National Aboriginal Languages Steering Committee; Speaker and Founder of the Southern Onkwehon:we Nishnawbe Indigenous Communications Society (SONICS) Community Radio Station; Six Nations of the Grand River School Board Member; Member and National Jury Advisor to the 1994 "Music of Aboriginal Canada" Juno Awards; Advisor to the Task Force of Museums and First Peoples (Canadian Museums Association & Assembly of First Nations); and participates on several other community committees too numerous to list.
Amos has assisted with several educational initiatives including serving as a Committee Member on the University Consortium Advisory Committee; Advisor to the Brock University Faculty of Education; Advisor to the Ontario Ministry of Education Literacy Branch; Advisor to the Ontario Ministry of Education and Ministry of Culture and Communications; Program Advisor to the Ministry of Economic Development and Trade, and has recently completed his term as Advisory Committee Member to the Mohawk College Language Studies Program.
In 1994, Amos was honoured as the recipient of the Premier's Award winner for Applied Arts. A $5000 bursary now exists in his name which directs an annual award to a student in his/her final year of a media studies program.
It is evident by his extensive involvement that Amos Key is a man who is truly dedicated to his community, his college, and the educational system in Ontario.
Carrie Mines - Nursing 1978
1997 Health & Human Services Recipient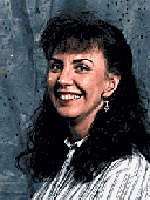 Carrie Mines, a 1978 graduate of the Mohawk College Nursing Program, has been very active in her careers of Nurse and Nurse Educator. Her area of expertise is maternal/child nursing and she has been employed in this specialty both in the United States and in Canada. She attended the University of Western Ontario and received her Bachelor of Science in Nursing in 1993, followed by a Master's Degree in the Science of Teaching from McMaster University in 1996. Carrie also received her certification as a Lactation Consultant in 1992, and Childbirth Educator in 1996.
Carrie has taught in the Faculty of Nursing for the past eleven years as well as teaching in the Continuing Education Program as a Prenatal Instructor. While on professional development leave in 1995/96 , she accepted a secondment from the Henderson General Hospital to the position of Maternal/Child Clinician and Lactation Consultant. Carrie developed and implemented a curriculum for a prenatal program. She participated in the development of the Maternity Ambulatory Care Clinic at the hospital and developed and implemented their breast-feeding Clinic.
Carrie is very active in the community and currently holds the position of Chair of Drury Lane Theatrical Productions, a community theatre in Burlington. She is a talented performer and invaluable member of this company, only recently being awarded their prestigious Ken Rainford Lifetime Member Award for her outstanding commitment and dedication.
Don Granger - Community Planning 1971
1997 Technology Recipient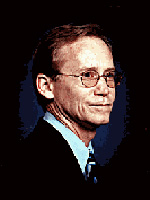 Don Granger was appointed to the Ontario Municipal Board on November 3, 1997 and served as a Member and Vice-Chair until his retirement in 2012.  He was a college professor and coordinator of the Municipal Planning and Development Program (now Urban and Regional Planning/GIS) at Mohawk College from 1978 to 1997.  He served terms as Deputy Mayor and Mayor in the Town of Flamborough and Regional Councillor in Hamilton-Wentworth from 1988 to 1994.  He co-chaired the Constituent Assembly on the Municipal Government System in Hamilton-Wentworth in 1995/96.  He is a former member and past president of the Board of the Royal Botanical Gardens.  He is a registered Professional Planner in Ontario (retired), member of the Canadian Institute of Planners (retired) and Life Member and Past Founding President of the Canadian Association of Certified Planning Technicians.  He presently serves on the Ontario Professional Planners Institute's Discipline Committee and continues to be available to assist in the resolution of conflicts related to land use planning in Ontario.
Kevin Dunn - Television Broadcasting, 1986
1997 Applied Arts Recipients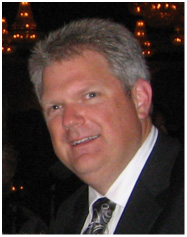 Kevin graduated from the Television Broadcasting Program at Mohawk College in 1986. During his years at Mohawk, Kevin won numerous awards including the Agnes M Anderson "Andy Award" for excellence in television, the William K. Warrender Scholarship for distinguished contribution to student affairs, and a gold medal at his Convocation, for overall excellence in academic and community involvement. While at the College, Kevin worked part-time at CHCH-TV in Hamilton and was involved with several community groups and organizations, including the United Way, help groups for the disabled, and the St. Anne's Church Choir.
In October of 1986, Kevin moved to Manitoba to help sign-on the Manitoba Television Network (MTN). He worked his way up the ladder and attained the challenging position of Promotions Manager and Producer for Craig Broadcast Systems, and MTN. In this position, Kevin was responsible for all aspects of station image, on and off-air. He won a National Can Pro Award, honouring excellence in Canadian television. From 1987 to 1992 he hosted and produced "Bundy's Late Night Revue", a show which was number one in its timeslot, even beating out Arsenio and The Tonight Show! Kevin's love for children led him to develop a kid's show called the "MTN Kid's Club". Since 1981, Kevin has been producer, writer, host and puppeteer on this 40,000 member kids club. Kevin has also worked closely with Disney Canada on many of his projects. The Winnipeg Free Press claims that Kevin "Bundy" Dunn is "The Guy most responsible for putting an identifiable face on MTN's first on air decade".
Recently, Kevin took on a new challenge, leaving his position with MTN to join Mid Canada Video Services Inc., Manitoba's premier production facility. As Manager, Production and Marketing, Kevin oversees development and implementation of national marketing strategies, and production management. He produced "The Flood of the Century", a documentary on the 1997 Manitoba Floods, for Manitoba Culture, Heritage and Information Services, and is currently producing PBS' Router Workshop, which airs in 150 US markets. He is working on all the commercial production for the Travel Channel International, and two children's shows, while continuing to host and produce the hugely successful MTN Kids Club for the Manitoba Television Network.
Kevin's success in the industry is coupled with numerous contributions to society. He has worked closely with UNICEF Manitoba, establishing an annual "Bundy's Golf Tournament for UNICEF". He is honorary spokesperson for the RP Eye Foundation, The Rainbow Society, Crimestoppers and Easter Seals. He has also worked with the Society for Manitobans with Disabilities. He has been honoured as Charitable Media Personality of the Year (1990), and received the "Golden Hand Award" for Promotion of Voluntarism. His efforts resulted in MTN receiving the RCMP Crime Prevention Award for his work on drinking and driving/children's anti-drug campaigns (1990-93). He also created and sang a one minute video "Just Say No" to drugs. Kevin is also very active in his Parish Council.
In 2010, Kevin was a panel member for the Alumni Media Panel at Mohawk as well as hosted the City Kidz Banquet Dinner. (opens new window)
Pamela Bojeski - Legal Secretary, 1977
1997 Business Recipient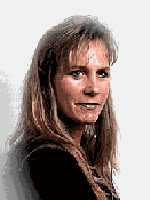 Upon graduation from Mohawk College of Applied Arts and Technology, Business Administration, Pam spent five years working as a Legal Secretary. She later received her B.A. in Social Sciences from McMaster University in Hamilton and was subsequently employed with The Ministry of the Solicitor General and Correctional Services until 1998 when her family relocated to Texas. Her various experiences included that of a Probation and Parole Officer, Institution Liaison Officer, Staff Trainer and Acting Area Manager/Provincial Director.
Since moving to Texas, her career choice aligned itself within the fitness industry where she was employed as a Manager/Personal Trainer at City Club, a private Business, Fitness and Social Club. Certified by The American College of Sports Medicine as a Health and Fitness Specialist, and the Cooper Institute for Aerobics Research as a Physical Fitness Specialist, Pam further utilizes her skills as a Motivational speaker and Educational presenter along with many other Fitness endeavours.
Pam remains happily married to Jeff and has two grown children who have both graduated from University and are employed full time.