Frank Peter - Architectural Engineering Technology 1988
1999 Technology Recipient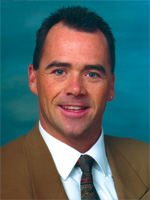 Frank graduated from Mohawk College in 1988 in the Architectural Technology Program. Frank is the Supervisor of the Residential Plan Examination Section with the City of Hamilton`s Planning and Economic Development Department in the Building Division.
On the way to a New Year's Eve party in 1985, Frank was involved in a horrific automobile accident that left him paralyzed from the chest down. Instead of accepting the accident as a defeat, Frank rose to the challenge. Today, he is a dedicated husband, a father of 3 wonderful children and a prolific wheelchair athlete. An avid athlete before his accident, Frank has continued to participate and excel in wheelchair sports which includes golf, downhill skiing and tennis. His tennis achievements include over 30 tournament titles, seven of which were Ontario Championship titles, one Canadian Championship title, a member of two Paralympic Teams and two World Team Cup teams. His newly found golfing adventure has captured him two holes in ones, the first one in 2008 and the second in 2011.
Frank's dedication to helping other athletes in wheelchairs earned him the Ontario Wheelchair Sports Association (OWSA) Volunteer of the Year Award in both 1998 and 1999, as well as the 1999 Male Athlete of the Year Award. He has also received an Alumni of Distinction Award at Mohawk College and at his high school (Beamsville District Secondary School), a nominee for the Premiers Award in 1999 and was one of the 40 recipients of the Top 40 at 40 recognition awards for Mohawk College in 2007.
Frank was a certified Level 1 Teaching Professional in tennis, and from 1997 up until his retirement from competitive tennis in 2005 Frank was the founder, President and Teaching Coach for adults and juniors with the Hamilton Wheelchair Tennis Association. Frank enjoyed teaching wheelchair tennis to children and adults with disabilities and did some amazing fundraising to purchase tennis wheelchairs for the program that he started in Hamilton. Frank's love for volunteering and the promotion of sports for everyone has been transferred from the tennis courts to the fairways and putting greens on the golf course. Frank now volunteers his time to teach people with disabilities how to golf through golf clinics and demonstrations. He strongly believes that it is important to encourage children and adults who have physical impairments to be as active as possible and has always been an advocate for accessibility and equality for people with physical impairments.
Frank was encouraged to attend Mohawk College by an instructor who had read an article in the Hamilton Spectator. In the article Frank mentioned that he was interested in pursuing a career in architecture. The instructor's visit to the hospital encouraged him to go to an open house and check out the program. Three years later, Frank was a graduate of Mohawk College with a full time position with the City of Hamilton.
Jay Pollack - Communication Arts 1976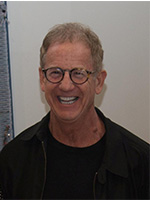 Jay Pollack graduated from Mohawk College in Communication Arts in 1976. Jay was the recipient of two advertising awards for overall scholastic. After working at International Harvester in advertising, Jay joined Kelley Advertising and subsequently Grey Advertising as Vice President Director of Client Services. 19 years later, he joined Nu- Gro Corporation as Vice President, Marketing, with responsibilities for promoting and supporting Nu-Gro's extensive product mix, which includes over 500 products. At the time, Nu- Gro was the leading Canadian supplier of fertilizer, pest control and horticultural products to the Lawn and Garden and Professional Markets. Jay subsequently joined OKD marketing as Vice President, Director of Strategic Planning and currently is a North American horticultural marketing consultant specializing in corporate and product branding.
Jay was the Mohawk College Nominee, Technology for the 1993 Premier's Award. Throughout his personal and professional career, Jay has never forgotten the key role Mohawk College played in the development of his marketing and advertising skills. When asked about what impact Mohawk College had on his career and his life, Jay said "Mohawk College has been a part of my life for a very long time. I left school with confidence and goals and met those goals".
As an active member of the advertising and business community, Jay has held executive positions with various organizations including Chair, Mohawk College Advertising Advisory Committee, Vice President and Director of the Hamilton "Gallery of Distinction", Past President of the Canadian Industrial Advertisers.
Using his talents and contacts, Jay raised $5000.00, which was used towards the purchase of computer software for the advertising lab at Mohawk College. Jay was a feature "Alumni Speaker" at Mohawk's graduation ceremonies and was a volunteer guest lecturer of Agency Management for second and third year Mohawk Advertising students. He is also a frequent guest speaker at high school and career orientation seminars.
Nancy Heddle - Medical Laboratory Technology 1969
1999 Health Sciences Recipient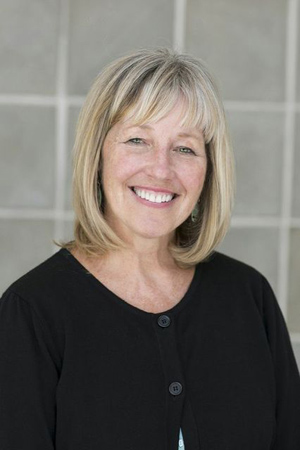 Nancy Heddle trained as a Medical Laboratory Technologist and came to Hamilton in 1975 as the manager of the transfusion medicine lab at MUMC. She completed a Master degree in Health Research Methodology in 1992 and in the late 1990's she became the Manager of the Transfusion Medicine laboratories for the Hamilton and District Laboratory Medicine Program. In 2001 Nancy moved McMaster University to set up a clinical research program in Transfusion Medicine which became the McMaster Centre for Transfusion Research in 2016. She is currently a Professor Emeritus in the Department of Medicine at McMaster University and the Research Director at the McMaster Centre for Transfusion Research. She is an Associate Member in the Department of Pathology and Molecular Medicine, and in Clinical Epidemiology and Biostatistics Department. Throughout her career she has been an educator and a mentor, teaching transfusion science and research methodology to over 170 fellows, residents, graduate students and medical laboratory technologists and was a mentor for many individuals within Canada and internationally. In 2014 the Hematology Division at McMaster University established a Teaching Award in her name which is given yearly to a faculty member who demonstrates excellence in resident education. She also served as a Faculty member for the American Society of Hematology Clinical Research Training Institute for four years. Professor Heddle has published over 200 scientific papers and given more than 240 presentations nationally and internationally. Nancy was the first Canadian that served as an Associate Editor for the journal Transfusion: receiving this appointment in 2004 and stepping down from the position in June 2018. She has received over 15 national and international awards including: the Ivor Dunsford Memorial Award from AABB; International Woman in Transfusion Award from the International Society of Blood Transfusion; the Emil von Behring Award given by the German Society of Blood Transfusion; the Suzanne Ledin Memorial Lectureship, California Blood Bank Society, the Emily Cooley Award in 2017 (AABB) and in 2017 she received a Life Time Achievement Award from Canadian Blood Services.
Tom Cochren - Business Administration 1971
1999 Business Recipient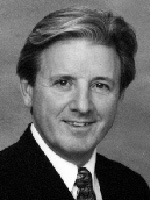 Thomas Cochren is a 1971 graduate of the Business Administration Program. Tom comes from a family of builders and developers in the Hamilton area.
Tom currently builds custom homes and contracts renovation projects primarily for repeat or referral customers under the name Thomas Cochren Homes in the Hamilton Area.
Tom is past-president of the Hamilton Halton Home Builders' Association. He is past-president of the Ontario Home Builders' Association and he served as president of the Canadian Home Builders Association (CHBA) in 1989.
Among his priorities on the CHBA, Tom emphasized the importance of professionalism within the industry and leadership in such areas as regulatory reform, provision of social housing, and ensuring cost-effective and socially-beneficial government policies. He also believes that all those who participate and benefit in the industry have an obligation to invest in its future growth.
Tom was appointed to the Construction Industry Council (CIDC) by the Federal Ministry of Industry, Science and Technology. He served as the Residential Constructions Representative on an all-sector Advisory Board from 1990-1994. In 1992, he received the CHBA National Award for "Best Renovation over $100,000", and another award for "Best Renovation over $150,000". In 1993, he received the Ontario Home Builders' Association Award for "Best R2000 Home of the Year", and in 1995 was the winner of the 1995 CMHC Ontario Housing Award (Hamilton).
From 1994-1998, he served on the Board of Director's of the Canadian Wood Council as Associate Director, Home Builders.
In 1994, Tom volunteered to visit Russia. As Project Manager for Team Canada-Housing in Russia, he helped introduce our building technology to that country. In 1998, Tom and a Russian building partner formed a new joint building company in Russia called Cochren Homes International. Tom's responsibilities include training and education, securing project financing, and sourcing Canadian construction materials and equipment for shipment to Russia.
In 1993, Tom was Mohawk College's Business Nominee for the Premier's Award.