Alison Murchie - Computer Systems Technology 1986
2000 Technology Recipient
Alison is a 1986 graduate of Mohawk's Computer Systems Technology Program. She is now a North American Bid Director for Enterprise Services at Hewlett-Packard, where she leads teams for the most strategic services opportunities within Canada.
In 1990, Alison, along with the Ministry of Health and many distinguished health care professionals, inaugurated a computer system to network Ontario's nine transplant hospitals.
This unique system helped save the lives of many transplant recipients and became a prototype for the allocation of resources within health care.
Alison supports a variety of learning programs, including Junior Achievement and the Economics of Staying in School (ESIS) program focusing on a message to girls about the importance of technology and is a Career Coach for Halton Industry Education Council.
She is active in her local community as a Board of Director Member for the Toronto Distress Centres, as the IT Advisor, is the Founder of Food for the Soul – where students are making passionate & successful contributions to their lives through creating a sustainable pay-it-forward gardening lifecycle that continues to infuse their mind & bodies. She is a public speaker instructor and mentor for all that desire to make contributions to their lives.
Alison has won numerous awards for her dedication and performance with Hewlett-Packard and her community.
Diane Barrafato - Radiology 1980
2000 Health Sciences Recipient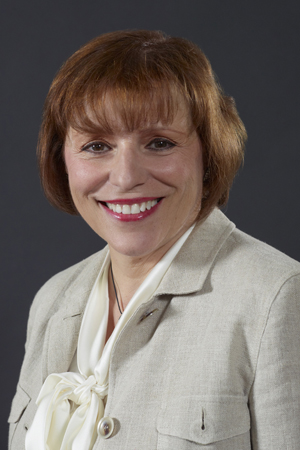 Seeing the need for consulting services, specifically in the area of quality assurance in higher education, Diane Barrafato founded COVENTRY HIGHER ED. CONSULTING LT, bringing more than two decades of industry experience to her position as the firm's president and secretary.
This year, COVENTRY HIGHER ED. CONSULTING LTD. has been named a Worldwide Branding Executive of the Year in Quality Assurance and Academic Leadership. Selection of honourees are based on their professional accomplishments, academic achievements, leadership abilities, years of service, and the credentials they have provided in association with their Worldwide Branding membership.
Prior to her current role, she held positions at Mohawk College as professor, associate dean, acting executive dean and chairperson. The consultancy, started by Ms. Barrafato in 2013, provides quality assurance consulting services to the higher education sector. Recognized for her expertise in auditing and quality assurance, she calls upon her extensive background in higher education. With first-hand experience and research in program development, program evaluation and review processes, program accreditation and institutional level quality assurance audits and processes, Ms. Barrafato is uniquely qualified to advise academic organizations on quality assurance practices and processes to assist with internal and external reviews and ongoing continuous improvement.
Ms. Barrafato holds an Executive MBA degree from Athabasca University in Alberta, Canada, earned in 2012. While completing the MBA degree, her research, entitled "Program evaluation in Ontario community colleges: Developing a provincial program performance scorecard," provided a critical examination of the literature of current practices related to program evaluation and measurement of "quality" in postsecondary education in Canada. This study examined current approaches to regular program evaluation and review in the 21 of 24 Ontario Colleges of Applied Arts and Technology (CAATs) that participated in this study.
With such an extensive professional background, it comes as no surprise that Ms. Barrafato has been honoured with numerous awards throughout the course of her career. Ms. Barrafato was presented with the Trillium Award in 1984 and 1980, The Percy Ghent Memorial Award in 1984, and, in 1980, the Jack Coones Memorial Award and the Silver Medal for the Gevaert (student) Essay Competition at the Canadian Level.
Ms. Barrafato maintains a professional affiliation with a number of organizations including the Ontario College Quality Assurance Services and the College of Medical Radiation Technologists of Ontario. Her papers and research have been published in the Canadian Journal of Surgery, and in the Canadian Journal of Radiography and Nuclear Medicine. She makes charitable contributions to World Vision, Inc., and enjoys spending time with her family and traveling.
In the future, Ms. Barrafato plans to expand the firm's consulting services to colleges and universities across Ontario.
Glenn Gibson - Insurance Administration 1973
2000 Business Recipient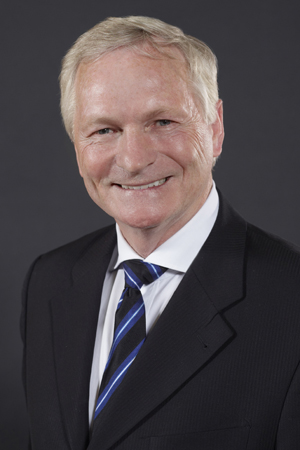 Glenn Gibson is the President & CEO of The GTG Group. He has been in this role for 3-years, after serving 15-years in several C-Suite roles within Crawford & Company. His global role within Crawford let to developing an executing on strategic plans in this $1.3 billion organization.
Glenn had the unique experience in 2013 to become President & COO of the Hamilton Tiger-Cats. He led the business organization while they moved their games to Guelph ON for 1-year. He subsequently led the opening season for the team at Tim Hortons Field. He remains in a key role with the Tiger-Cats as their 'Vice Chairman'.
Throughout his career, Glenn has believed in professional development. He has achieved 7 professional designations. In 2012, he graduated from the University of Toronto, Rotman School of Business as a - Certified Corporate Director (ICD.D).
He has served on 25 different boards during his working life. This has generated over 200 years of board experience including over 50 years service as a Chairman of the Board. His board work has included commitment to significant organizations including The Insurance Institute of Canada, Hamilton Health Sciences Corporation, Bay Area Health Trust and Origin & Cause Inc.
Glenn's volunteer time extends into training and education. He has published over 200 technical and legal articles. He has delivered almost 500 presentations and lectures throughout the world. He has been recognized with awards from many organizations including the Insurance Institute of Canada, the US Justice Department and the International Association of Arson Investigators. He was honoured to be recognized at Mohawk College in 2008 as one of the "Top 40 Students in the past 40-Years.
Pat St. John - Communications Arts 1970
2000 Applied Art Recipient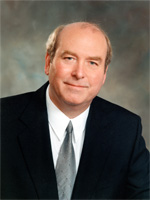 Pat is a 1970 graduate of Mohawk's Communication Arts Program. He is Vice President of the Schools of Communications and Media, Continuing Education and Training and Development at Conestoga College in Kitchener.
His wide-ranging career has taken him from on-air announcing in Hamilton and Toronto to Vice President Programming in two divisions of Maclean Hunter Communications and Power Broadcasting.
A top international Broadcast Consultant, Pat was invited to Poland in March 2000 to assist Polskie Radio to become competitive in a new deregulated environment.
Pat has subsequently returned to Poland and has continued his consultation with the Polish Government, presenting recommendations for enhancing the broadcast services' sustainability and impact in the new competitive economic environment. Pat is also active in his community.
He is serving on the boards of River Run Centre in Guelph, the Sunnyside Home Foundation in Kitchener and is a member of the Community Leadership Program and the Waterloo Wellington Training and Adjustment Board.