Alex Williamson - Business Administration 1969
2001 Business Recipient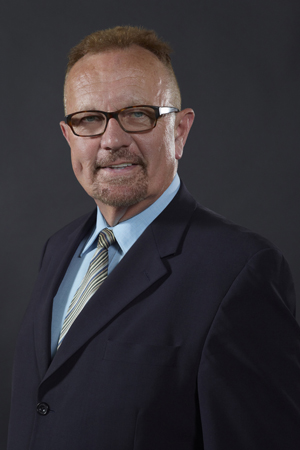 Alexander Williamson attended Mohawk College in its inaugural year of 1967 majoring in the Business Administration (Marketing) programme. Alexander graduated in 1969 and thereafter attended Canisius College in Buffalo NY graduating with a Bachelor of Science degree in Business Administration. At that time he also took several credits towards his Master of Business Administration degree.
In 1971, Alexander was hired by Bell Canada as a Marketing Representative where he was promoted, in 1973, to the position of Marketing Manager. He left Bell Canada to pursue a career in law enforcement and joined the Ontario Provincial Police in 1975. During his early years with the OPP he obtained Certificates in General, Advanced and Managerial Police Studies from the University of Western Ontario.
In 1988 Alexander was selected to initiate Crime Stoppers programmes in the OPP jurisdiction and was soon promoted to be the Crime Stoppers Programme Manager for the OPP for Ontario, working out of OPP General Headquarters. He was involved in the establishment of the Ontario Association of Crime Stoppers which oversees the operation of the 38 Ontario Crime Stoppers programmes and served on that Board since its inception in 1992. Alexander has continued to serve as a volunteer Director on the OACS since retirement having just completed a three year term as the President. He was also selected as the Ontario Director for the Canadian Association of Crime Stoppers.
In 1997, while with the OPP, Alexander was hired by the Laboratory for Scientific Interrogation to teach the Scientific Content Analysis (SCAN) course. He taught 83 SCAN interview and interrogation courses from 1997-2007 in the USA, Canada, Great Britain, Australia and Africa to law enforcement, military intelligence and corporate security personnel.
In 2006 Alexander accepted a position as Professor in the Police Foundations programme at Sheridan College where he teaches interviewing and interrogation techniques.
Carmine Domanico - Electronics Engineering Technology 1980
2001 Technology Recipient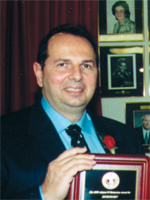 Carmine is President and Chief Executive Officer of Cristal International, a Human Resources consulting firm specializing in interim management focused on human resources corporate strategic planning, providing leadership to optimize employee and corporate performance. He is also Vice-President and Principal of Atticus Management's Human Resource Division in Toronto.
Carmine's experience in engineering, operations, retail and human resources spans more than 30 years both nationally and internationally with medium to large corporations and not for profit organizations. An experienced and versatile senior business leader and executive coach with an accomplished international background spanning the mining, transportation, technology, pharmaceutical, retail, professional services and financial business sectors. Carmine's field of expertise includes strategic planning, compensation and incentive pay design, performance management programs, executive assessment, coaching, board effectiveness and governance and talent leadership strategies.
Prior to founding Cristal International, Carmine was Vice-President of Human Resources for CIBC Retail Banking and held a number of senior Human Resource global roles at Nortel Networks.
Carmine completed the Directors Education Program at the University of Toronto and received the Institute of Corporate Directors Designation, ICD.D in 2012. He completed his Executive MBA at Rotman School of Business in 1996 and completed the Electronics Engineering Technology Program at Mohawk College in 1980 where he also received the Electronics Technologist of Year Award. He was also recognized as one of Mohawk College's Incredible 40 at 40 in 2008.
Carmine is the Chair of the Board of Directors for the Central West Community Care Access Centre. Previous professional governance roles include: Vice-Chair Policy and Director of the Brampton Board of Trade, President of Mohawk College Alumni Association, Vice Chair of Mohawk College Foundation, Editorial team member of Benefits Canada and Health Policy Forum.
Connie Smith - Broadcast Journalism 1978
2001 Applied Arts Recipient
A 1978 graduate of Mohawk's Broadcast Journalism Program, Connie has been one of the most recognizable and engaging personalities on the air and behind the podium in Southern Ontario, known for her integrity, compassion and ability to connect with people, in person and through her story telling.
She got her start in radio at CKOC Hamilton and CFRB Toronto as a Good News Reporter. Her first job in television took her to CKVR Barrie and after more than 30 years on CHCH-TV Hamilton, reporting on events and people who shaped our community and our world, Connie co-created and hosted "Always Good News", a daily program that aired nationally on CTS Television from 2009 to 2012 and gained attention worldwide both on TV and the web for its unique approach of focusing on the positive aspects of news and current events.
Connie Chaired the 2011-2012 Hamilton United Way Campaign and Co-Hosted the McMaster Children's Hospital Celebration Telethon for 17 years. For her work as a volunteer and advancing community service through her journalism, she has been named both a Hamilton and Halton Woman of the Year, awarded the Hamilton Health Sciences Cornerstone Award, Rotary International's Paul Harris Fellow, Sertoma's Service to Mankind Award, Zonta's Founder's Award, the Canwest Spirit of the Community Award, the Ontario Association of Broadcaster's Howard Caine Memorial Award, the Queen's Golden and Diamond Jubilee Medals, inducted into the Hamilton Gallery of Distinction in 2010 and the
Order of Ontario in 2012.
As a free-lance journalist, speaker and consultant Connie developed her own website (opens new window) and returned to Mohawk College as a part-time instructor in Media Studies where she hopes to inspire the next generation of journalists.
Patricia Leonard - Social Service Worker 1976
2001 Health Sciences & Human Services Recipient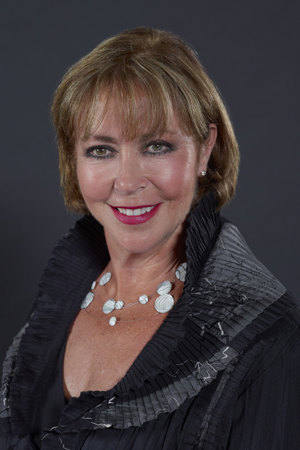 Patti is a 1976 graduate of Mohawk's Social Service Worker Program. Her first position was with the Hamilton-Wentworth Regional Social Services Department as a Case Worker.
In 1980, Patti was hired by the Hamilton General Hospital as a Social Worker, thus began her career track with the hospital community.
Patti has continually met the challenges in a Health Care environment which has been in a constant state of change.
Working in a variety of leadership roles, Patti contributed to the expansion and development of the Acquired Brain Injury Program. This Program has become an internationally known Provincial Program, providing excellence in patient care, as well as offering opportunities for research, training and education.
In 1998 Patti was awarded "Professional of the Year" by the Ontario Brain Injury ASsociation.
As Neuroscience and Mental Health Program Director for the Hamilton Health Sciences Corporation, Patti is currently responsible for the development of a Regional Stroke Program and is leading the design and development of a Neuro Ambulatory Centre.
Patti has served on numerous committees, including the Brain Injury Services of Hamilton, Transitional Living Programs Director's Network and the Ministry of Health Acquired Brain Injury Work Group. We are proud to present Patti with the 2001 Alumni of Distinction Award for Health Sciences and Human Services.