Brian J. Mullen - Business Administration 1991
2002 Business Recipient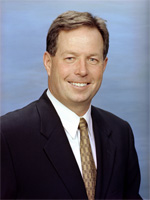 Brian J. Mullan graduated from Mohawk College with a diploma in Business Administration in 1991 and a Certificate in Police Sciences in 1982. He has earned a Bachelor's Degree in Business Administration from British Columbia Open University; completed the National Leadership Institute training and general at the Federal Bureau of Investigation, National Academy, in Quantico, Virginia; graduated from the University of Toronto School of Management's Police Leadership Program; and he also completed the Bay Area Leadership Program. In 1995, he received the Ontario Police Exemplary Service Medal and in 2007 he was appointed to the Order of Merit for Police Services.
Mr. Mullan became a Member of the Hamilton Police Service in 1974 and he retired as the Chief of Police 2009. In 2010 he became a Member of the Parole Board of Canada and he currently services as a citizen representative on the Ontario Attorney General's Judicial Appointment Advisory Committee.
He has previously served as the Chair, Hamilton Community Care Access Centre; President, Federal Bureau of Investigation National Associates Association; Vice President, St. Joseph's Hospital Foundation; Area Director, Ontario Association of Chiefs of Police; Member of the Ancaster Lions Club; Director, Hamilton-Wentworth District Health Council; Chair, Central West Emergency Health Services Committee, and was the Founder of the Hamilton Employment Equity Network.
Karen L. Prine - Nursing - 1977
2002 Health Sciences Recipient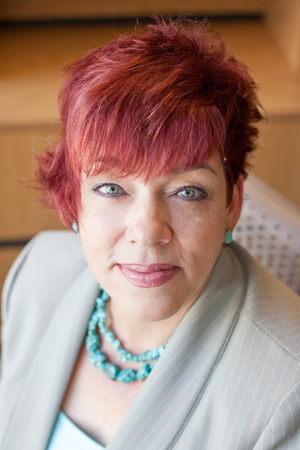 Karen has demonstrated exemplary leadership and management skills in a variety of roles across the acute care, long term care, primary care and home care sector.
Joining Hamilton Health Sciences in June 2008, Karen has provided leadership to the Specialty Adult Services portfolio, the development of the West End Urgent Care Centre and the visioning process for the future development of Adult Ambulatory Services at the MUMC site as well as leadership in the revising the model of care delivery for the Womens' Reproductive Health and Newborn Care Program. Karen's collaborative leadership style was a key success factor as she led the successful opening, with a very short timeline (48 hours) of the West End H1N1 screening centre in October 2009.
Karen is the Site Administrator at the McMaster University Medical Centre - Hamilton Health Sciences and the Clinical Director for Womens' Reproductive Health and Newborn Care, Adult Ambulatory Services. In May 2011 Karen joined the leadership team of the McMaster Children's Hospital as well, with responsibility for 3 inpatient pediatric medicine and surgical units and the pediatric medical/surgical Day Care Unit ...
As a Director, Clinical Programs, at St. Joseph's Healthcare Hamilton, Karen lead a variety of areas during her career there including: the regional Kidney/Urinary Program, the regional Chest program, the Firestone Institute for Respiratory Health Clinic, Respiratory Therapy Department, the regional Head and Neck Program; Surgical Step Down Unit; Emergency Department and Urgent Care as well as Perioperative Services including the Stoney Creek Site - Surgery Centre. A dynamic and effective leader, Karen substantially contributed to the successful execution of many initiatives to improve the quality of care and move these programs towards recognition as centres of excellence.
Karen's clinical and managerial experience, combined with expertise in strategic planning has earned her a reputation province wide resulting in requests for consultation, project management, and presentations. Karen's commitment to her profession, to academics and to her community is amply demonstrated through participation in numerous professional and ministerial committees; advisory groups; scholarly activities and community volunteerism.
Karen also is the owner of a private consulting firm - imPRESS! Consulting. Karen has provided consultation services to a number of health care systems in Southern Ontario. A recurring theme in her private work is the engagement of multiple stakeholders across care continuums combined with program and policy review in order to produce rich, comprehensive and actionable reports for her clients.
Karen graduated from the Mohawk College Diploma Nursing Program- Dean's Honours List and was a College Bronze Medal Winner. In 2001 Karen was awarded a Mohawk College Alumnae of Distinction Award. Karen has also completed a Bachelor of Health Sciences (Nursing) as well as a Master of Health Services Management.
Karen holds a cross appointment with the McMaster University - Faculty of Health Sciences - School of Nursing.
Sherali Najak - Television Broadcasting, 1991
2002 Recipient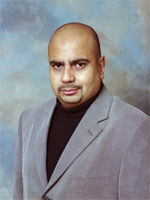 A 1991 graduate of Mohawk College's Television Broadcasting Program, Sherali Najak is the Senior Producer/Director for Hockey Night in Canada. At 33, he is the second youngest producer in the show's 51-year history.
He started off as a volunteer with Cable 14 Television in Hamilton. In 1988 he went to work for the CBC as a Studio Technician and Video Tape Operator on "The National". He was News Director for various network newscasts and news specials including "The Journal", Quebec Referendum, National Election and Nelson Mandela's Release to Freedom Special. Between 1990 and 1991, he was also statistician for CBS's coverage of the National Football League. He worked with the CBC as Producer/Director on various Music and Entertainment programs.
Sherali has also worked as a freelance Director with TSN and Sportsdesk. He is Concert Director for Molson Amphitheatre and also directs for the Canadian Hockey League including All-Star and Top Prospects shows, as well as at the 2000 Molson Indy for the Fox Sports Network.
He has volunteered with the Aga Khan Foundation since 1990, been on the Board of Directors of Partnership Walk Fundraiser, and was involved with the Ismaili Run for Charity. He involves himself with mentoring young kids, students and graduates, giving them advise on how to "break into" and thrive in the television business.
Len D. Sharpe - Industrial Management Technology 1969
2002 Technology Recipient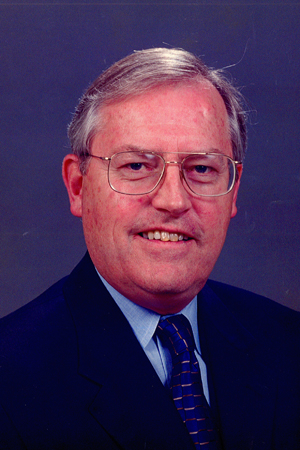 A 1969 graduate of the Industrial Management Technology Program at Mohawk College, Len Sharpe is currently Plant Manager for Siemen's Westinghouse in North Carolina, which employs over 900 people. It is the leadplant for manufacturing new electric generators. Under the firm leadership of Len Sharpe, the plant has quadrupled its production of electric generators from 18 to 87 per year between 1998 and 2002.
Upon graduation, Mr. Sharpe joined Westinghouse as a Factory Engineer and held various job assignments: including Industrial Engineer, Manufacturing Manager and was the Plant Manager for the Power Generation Plant in Hamilton, Ontario. In May 1993, Mr. Sharpe was presented with the "Eagle Award", for his outstanding contributions to Total Quality, at a special ceremony in Florida.
In 1997, Len D. Sharpe was appointed President, Westinghouse Canada Inc. He coordinated and represented Westinghouse's interests in Canada and served as Chairman of the Board of Westinghouse Canada Inc. He also continued to act as Plant Manager for the Hamilton Plant.
Len has provided leadership and support in many activities including the local Lions Club, as a member and Past President. He is a member of the Dundas Legion and St. Peter's Hospital. He has served in an advisory capacity to the Mohawk College Foundation, and spoken at convocation several times. He served with the Canadian Militia, and is currently a member of the Charlotte Chamber of Commerce Board of Director's Advisory Board and Manufacturer's Council.