Andrew Murie - Recreation & Leisure, 1978
2005 Community Services Recipient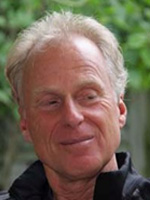 Andrew Murie has been MADD Canada's Chief Executive Officer since 1997. His responsibilities include managing the National Office and facilitating MADD Canada's public policy agenda, national programs, and victim services to its 100+ volunteer groups across Canada.
Andrew has conducted hundreds of presentations on impaired driving to elected members of government, government staff, police enforcement officers, traffic safety organizations and other community based impaired driving organizations.
Andrew has provided leadership to MADD Canada in responding to the federal governments' legalization of recreational cannabis. Andrew has developed a comprehensive public policy agenda to deal with the retailing of recreational cannabis and driving under the influence of drugs. MADD Canada has expanded its educational programs and public awareness campaigns to deal with drug impaired driving.
Andrew's career spans over 40 years within the not for profit sector at local, provincial and national levels. Prior to joining MADD Canada, Andrew worked for the Canadian National Institute for the Blind and Big Brothers Big Sisters of Canada.
Andrew has a Masters Degree of Management from McGill University, a Bachelor of Arts in Sociology from McMaster University and a Diploma in Recreation Leadership from Mohawk College.
Andrew is a member of ICADTS (International Committee on Alcohol, Drugs and Traffic Safety) and a member of the Blue Ribbon Panel for the development of DADSS (Driver Alcohol Detection System for Safety) technology. He is also a Co-Chair for Canada's National Alcohol Strategy Advisory Committee. Mohawk College awarded Andrew its Alumni of Distinction Award in 2005, and nominated him for the Premier Award for Community Services in 2013. In 2012, Andrew was awarded the Queen Elizabeth II Diamond Jubilee Medal for his long term service in the voluntary sector. In 2014, Andrew was awarded the Canadian Council of Motor Transport Administrators Associate Award for his contributions to road safety in Canada.
David Dishke - Small Business Management, 1996
2005 Business Recipient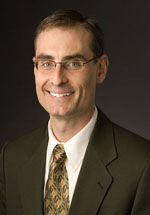 "Listen to what people are saying and give them what they want" is the business philosophy of David Dishke, Owner/Manager of Grand River Home Hardware in Caledonia Ontario. For over fifteen years, it has been David's goal to send every customer away happy and, under his management, the Grand River Home Hardware has flourished. Sales have increased by 70% and David has been able to withstand growing competition from hardware chains.
David has served on Home Hardware's National Advertising Committee, Paint Committee and he heads the Joint Advertising Committee for Haldimand County. In 2004, David was chosen as one of eight winners of the "Young Retailer of the Year Award" presented by the National Retail Hardware Association, based in Indianapolis, Indiana. Of the eight winners, David was the only Canadian. Never satisfied with the role of the passive learner, David was an advocate for debate challenging traditional management practices. As a student, he assumed leadership roles in discussions on business ethics and best practices; in particular, he spoke out regularly in favour of fair and equitable treatment of employees.
David is not only a former Mohawk student, he is a teacher. In the classroom, David draws on his practical experience running successful businesses to benefit today's business students. A frequent guest speaker in Mohawk's Small Business classes, David has also hosted visits by Small Business students who toured both the hardware store operation and the car wash. He has mentored several students and has always offered to assist any student seeking his advice.

It has always been David's belief that you have to give back to the communities that support you. He is known and respected in Caledonia for his generous contributions to charitable causes and his tireless work in the community. He has worked very hard as a Kinsman (Treasurer and Past President) raising money to hold the Santa Claus Parade each year. He is a member of the Chamber of Commerce, coaches with Haldimand Youth Soccer, and serves on the executive of the Mary Poppins Pre-School. As Manager of GRHH, David has directed charitable donations to the Hospital for Sick Children, the Special Olympics, Trees Canada, Tsunami Relief, the Caledonia Library, and the Alzheimer Society of Haldimand-Norfolk.
Earl Clarke - Chemical Engineering Technology, 2005
2005 Recent Graduate Recipient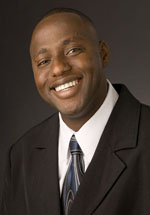 An honours graduate from the Chemical Engineering Technology Program with an overall grade point average of 95%, Earl Clarke received the Mohawk College Gold Medal for academic excellence at the 2005 Winter Convocation. Earl is recognized not only for his outstanding scholastic accomplishments, but for his leadership and citizenship in the College's Peer Mentoring Program. The most sought-after Peer Mentor in the department, Earl contributed 15-20 hours per week for the last three years, mentoring over 30 students in a variety of courses including General Chemistry, Physics, Electricity and Electronics, Analytical Chemistry, Organic Chemistry and Mathematics. His involvement in this program was pivotal to the academic success and retention of these students. Mature students and those with learning disabilities were particularly fond of Earl and appreciated his compassionate nature when overcoming learning challenges.
As a co-op student, Earl's on-the-job performance was of such high calibre that it set a new standard for student achievement. During his first term as a Technologist/Lab Assistant in the Department of Chemical and Environmental Technology, Earl contributed significantly to the smooth operation of the teaching labs. His tasks included maintaining and troubleshooting equipment and ensuring the highest safety standards for faculty and students.
At world-renowned Zenon Environmental, Earl was hired for two consecutive terms as a Research & Development Student, working at the company's Membrane Plant in Burlington, Ontario. Membranes produced at this plant are of such superior quality that they are used worldwide to clean water of bacteria, pathogenic microorganisms, metals, and solids. Zenon is currently involved with the largest water company in India and World Vision to deal with the Tsunami crisis in India. At the membrane plant, one of Earl's responsibilities was to make membrane fibres and to perform a series of critical quality tests on the fibres to determine suitability for large-scale production. According to Earl's Supervisor, the quality of his work was exceptional, as evidenced by the fact that Zenon is currently using many of the procedures and techniques that Earl developed.

Earl presented a synopsis of his work at Zenon at two conferences, the Monsaroff Student Paper Night sponsored by the Chemical Institute of Canada and the Canadian Society for Chemical Technology (CSCT) Conference. Earl was awarded first prize for his presentation at the CSCT Conference.
John Marshall - Mechanical Drafting Technician, 1971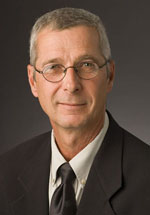 John says that the two pieces of wisdom he left Mohawk College with were - the need for lifelong learning and the obligation to share your knowledge with others.
After graduating. John went on to have a very rewarding career with Dofasco Steel in their Human Resources Department with a large amount of his time there in the areas of Leadership and Team Development.
Since retiring from Dofasco in 2009 John has continued to share his broad HR experience with others as a part-time faculty member at McMaster University in the Department of Psychiatry and Neurosciences Department, Organizational Studies Program.
Today John spends his time enjoying his grandchildren, cycling, playing volleyball, golfing and supporting a number of Charities with their fundraising initiatives.
Matt Hayes - Broadcasting, TV Communication, 1981
2005 Creative Arts & Design Recipient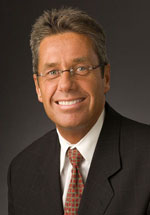 Matt Hayes, Weathercaster for CH News at Noon and News at Six, is one of the busiest and most recognized men in the Hamilton community. Radio, television, theatre, newspaper, advertising, Matt does it all. A true media personality, his winning style has been the basis for a successful and fulfilling career. For the past several years, Matt has won accolades as Favourite TV and Radio Personality in the Hamilton Spectator's annual Reader's Choice Poll. In addition to his famous, roving weather reports on CH, Matt also gained recognition as the press room host at the annual Juno Awards ceremony.
In 1981, following his graduation from Mohawk College's Television Broadcasting program, Matt entered the broadcasting industry with CHEX-TV in Peterborough. Six months later he joined the CH team as a news reporter. After three years of strictly reporting news, Matt began reporting the weather. Over the years, his on-location weather reports have become a staple for the station and favourite viewers. Matt's strong connection with CH was further cemented when he became the face of the station's 50th Anniversary in 2004. That year he hosted The First Fifty Years: A Half Century of CH, a one-hour documentary on the station's history.
Matt has complimented his success on television with an equally impressive radio career. Initially a host with CHML 900, Matt is currently the co-host of the region's #1 radio morning show Sunni and Hayes on K-Lite FM. For 10 years - an almost unheard-of run in radio - Matt and Sunni have owned the distinction of the region's most popular morning radio show. Sunni and Hayes also make regular appearances on CH Morning Live and quarter to each hour.
His many accomplishments also embrace the world of music and theatre. Matt has sung the National Anthem at games for the Hamilton Bulldogs, Hamilton TigerCats, Buffalo Sabres, and the Toronto Maple Leafs. Matt has also teamed up with award-winning singer Jim Witter to perform under the name The Weather Boys. Proceeds from their recordings have gone to Jimmy Lomax's Operation Santa Claus Fund.

An actor, Matt has also appeared in a number of Hamilton Players' Guild theatre productions. He received a Best Supporting Actor award in 1986 for his portrayal of Ben Silverman in The Sunshine Boys. In 2003, he shared Best Actor accolades with his father, Chuck Hayes, for their performances in Over the River and Through the Woods. He has also done countless radio and television specials, commercials and promotions.

Matt's gives generously of his time and talent to the community. In 2004, he was Honourable Co-Chair of Week of the Child, the Honourary Chairman for the Super Cities Walk for Multiple Sclerosis and the Ontario Juvenile Diabetes Foundation. Each year, Matt participates in the annual Celebration telethon in support of McMaster Children's Hospital. In January 2005, CH Television devoted one full day's news programming to raise money for tsunami relief efforts in partnership with the Red Cross, Matt Hayes hosted the relief effort along with a number of his CHTV colleagues.
Paul Stratford - Physiotherapy, 1974
2005 Heath Sciences Recipient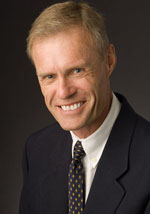 In the ranks of Canada's leading physiotherapists, Paul Stratford is a pioneer in evidence-based practice. A Professor of Epidemiology and Biostatistics in the Faculty of Health Sciences at McMaster University and Associate on the Scientific and Affiliate staff of Sunnybrook and Women's College Health Sciences Centre, Paul is well-known for his work in the clinical application of measurement to the field of rehabilitation. Our "measurement/statistical guru" is how colleagues on Physiotherapy Canada's editorial team describe Paul. An accomplished researcher and clinician, he is the recipient of an unprecedented five Silver Quill Awards from the Canadian Physiotherapy Association. Paul has dedicated his life's work to creating new tools to enhance the physiotherapy profession in Canada and internationally.
Paul's career as teacher, clinician, researcher and consultant began after he was awarded a Diploma in Physiotherapy from Mohawk and a Certificate in Physiotherapy in 1974. While working as a clinician, Paul pursued his studies attaining a Master of Science Degree in Epidemiology from McMaster University in Hamilton in 1980. An accomplished Physiotherapist, Paul has practiced as Staff and Senior Physiotherapist at McMaster University; Coordinator of the Athletic Injuries Clinic at Mohawk College and Clinical Consultant at St. Joseph's Hospital Physiotherapy Department.
In the classroom, Paul is a leader. He has been a teaching Master and Professor of Physiotherapy at Mohawk College. Since 1984, he has held a wide variety of progressively responsible teaching positions at McMaster University, including appointments as Assistant Professor in the School of Rehabilitation Science and the Department of Medicine and Associate Professor in the School of Rehabilitation Science. For three years, Paul was Coordinator of Clinical Health Sciences for the Rehabilitation Science Graduate Program. Paul's influence is wide reaching. He has been invited to speak throughout North America, leading countless workshops designed to educate practicing clinicians on how to integrate evidence into practice.

Paul's research, editorial and consulting experience is equally impressive. He is the prolific author of over 85 peer reviewed publications, the winner of five Silver Quill Awards from Physiotherapy Canada and an editorial contributor to numerous professional journals. He is an exam consultant with the Canadian Alliance of Physiotherapy Regulators and an external grant reviewer with the Physiotherapy Foundation of Canada – a role he has enjoyed for over 20 years.

Paul's education at Mohawk College permitted him to blend his passion for physiotherapy, athletics and teaching and to build an outstanding career and life on a foundation of learning, leadership and citizenship.
Marni Flaherty - Early Childhood Education, 1982
2005 Community Services Recipient
Deeply committed to serving the needs of families and children in the Hamilton and Halton regions, Marni Flaherty is the Chief Executive Officer of Today's Family – Caring for Your Child. Under Marni's leadership, Today's Family has grown from a small agency with a $500,000 budget and few staff to a major social service agency, with a budget of $7.5 million delivering programs and services to over 3,000 children and families each year. Today's Family is a "centre of excellence" in child care in Ontario operating high quality child care centres, licensed home day care and family resource centres.
Marni has been instrumental in the evolution of Today's Family – Caring for Your Child. Her creativity, passion and dedication to the well-being of families and children are evident in the breadth of the agency's "Milestones of Development". Her career has embraced a wide range of community-based programs, with a special focus on developing creative models of child care, improving coordination of family services, increasing access to licensed home-care, ensuring accreditation of caregivers and enhancing availability of centre-based care, day camps and after school programs.
Marni graduated in 1982 as an Early Childhood Educator. On the strong foundation provided by her education at Mohawk College, Marni has fashioned a remarkable career and a lasting legacy for the families and children of Hamilton and Halton regions. Her education at Mohawk continued as she earned an Ontario Skills Management Certificate in 1988. Marni has ensured that her professional skills remain current through undergraduate course work at McMaster University, and professional development workshops through Dellcrest, the Home Child Care Association of Ontario and the Association of Early Childhood Education of Ontario.

Marni is an active participant in numerous community initiatives designed to improve the lives of children.