Mindy Tweedle - Television, Broadcasting and Communications, 2002
2006 Recent Graduate Recipient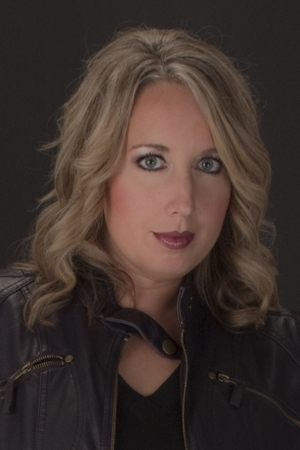 Mindy Tweedle is the proud owner of the award winning Hamilton based Tweedle Productions Inc. specializing in video and television production. Mindy has worked on over 75 different TV shows and helped launch the Channel of Hope in Hannover, Germany and shot a 3 part doc in Egypt and Jordan. Along with working at CBC, CTV and Global, she also Produced and Hosted her own inspirational TV series in Alberta and Produced the "TH!NK TV" series for the Hamilton Economic Summit. She co-hosted the "Lions Lair" Cable 14 Series with Bill Kelly, does the media training for the finalists and follow-up special 6 months later. Mindy was a national lead 'good news' Reporter for "Always Good News" with Connie Smith and "100 Huntley Street". She has expanded her company to also offer one-on-one Media Training, Special Event Planning and Marketing.
Every year Tweedle gives back to her beloved community by choosing a charity to create and donate a promotional video too. A few recipients have been Ronald McDonald House, Catholic Family Services, Crime Stoppers (Provincial Award winning video), and the Rotary Club of Hamilton. Mohawk College students are the recipients of the Tweedle Productions Inc. Scholarship awarded annually to a student who gives back to their community along with keeping up their studies.
Mindy is a proud Rotarian, Hamilton Club Member and has served on the Board of Directors for the Rotary Club of Hamilton, Canadian Club of Hamilton, Mission Services, and Crime Stoppers. She can be found in the Mohawk College Alumni of Distinction and was awarded Young Entrepreneur of the Year by the Hamilton Chamber's Outstanding Business Achievement Awards.
She has covered events such as the Calgary Stampede, Molson Indy, We Day and Grey Cup. One of her favourite interviews has been with Bob Barker (Price is Right) and Kelsey Hill, a teenager who fought (and recently lost) her battle with cancer while raising funds and awareness for the Ronald McDonald House and others facing the same challenge.
To her, success is how much you can give back when you're so blessed!
Ward Dilse - Business-Marketing, 1986
2006 Business Recipient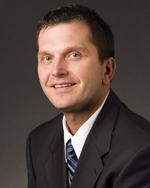 The Grey Cup and Vanier Cup played on November 25, 2006 at the Rogers Centre in Toronto because of the passion and drive of Mohawk graduate Ward Dilse. As Executive Director of Ontario University Athletics, Ward was instrumental in bringing together both championship football games to be played in the same city and on the same weekend for the first time ever in Canadian history.

As Executive Director for the OUA, Ward has provided a clear and compelling vision, strong leadership and direction and the coordination of the all the association's many activities, including sponsorships, marketing, communications and human resources management.

Ward was also instrumental in brokering a national television deal for the OUA with The Score and Rogers Television, making the OUA the only conference in Canada to have national broadcasts of its games.

Outside of his leadership with the OUA, Ward is actively involved on the Board of Athletes for Africa, a charitable organization that uses the power of sport to educate and engage Canadians in Africa's fight against poverty, famine and disease. Ward also volunteers on the Board of Tourism Hamilton and chairs Tourism Hamilton's Sport Tourism Advisory Committee.
Through Ward's direct involvement and leadership, Hamilton won the bids to host the Vanier Cup in 2004, 2005 and 2008 and generate significant tourism dollars for the city.
In 2013, Ward began his next career opportunity as Senior Project Manager, Stadium Programming & Marketing for the City of Hamilton.
Mike Farrell - Communications Arts, 1969
2006 Business Recipient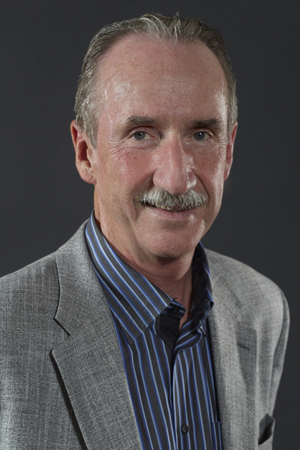 More than 2.3 million people living in Hamilton and Central South Ontario depend on Hamilton Health Sciences for life-saving medical care. The team of doctors, nurses and other health care providers have state-of-the-art equipment and facilities thanks in large measure to the fundraising leadership of Mohawk graduate Michael Farrell.

As President and CEO of the Hamilton Health Sciences Foundation, Michael is in the final stages of leading a $100 million capital campaign for Hamilton Health Sciences, one of Canada's largest teaching hospitals. The Cornerstone of Care campaign will bring world-class facilities to Hamilton, including a completely redeveloped Henderson General Hospital, a new pediatric intensive care unit and emergency department, Michael is one of only 11 fundraising professionals in all of Canada to have earned a Fellowship from the International Association for Healthcare Philanthropy (AHP).

Michael is also one of only three Canadians to serve as faculty members at the AHP's Madison Institute, a prestigious week-long training session for fundraising professionals. Preparation for each year's session is extensive and the teaching requirement is intense and lengthy.
Michael is also volunteering his time and talents in support of the Robert Land Community Association. The association is transforming a former inner city school into a much-needed community centre in the heart of one of Ontario's most impoverished neighbourhoods. Michael is leading a $1.5 million campaign that will create sustainable funding for the community centre to run programs for the 1,100 families living in the neighbourhood.
John Lafferty - Medical Laboratory Technology, 1976
2006 Health Sciences Recipient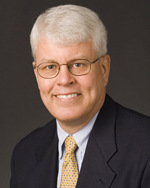 In 2012 Mohawk graduate John Lafferty retired from a 36 year career in Medical Laboratory Technology during which he was a leader, mentor, researcher and educator. In his last position John led a high-performing team of Medical Laboratory Technologists and Assistants at the McMaster Children's Hospital in providing life-saving laboratory services to thousands of pediatric and adult patients.
In his career John distinguished himself through a lifelong passion for research and education. John authored or co-authored 25 papers in peer-reviewed journals, held four research grants and delivered numerous presentations and posters at national and international conferences in Canada and the United States. In addition John taught continuing education at Mohawk College and Michener Institute and held a faculty appointment at McMaster University. John chaired provincial committees on laboratory hematology – standardizing the laboratory investigation of hemoglobin abnormalities and malaria in Ontario.
In retirement John teaches guitar at the Ancaster Seniors Achievement Centre giving courses in beginner, intermediate, advanced and performance guitar to over 40 students a semester.  John volunteers at the Meadows Long Term Care Residence in Ancaster giving weekly performances and plays in a band that participates in charitable events for St. Michael's Anglican Church Youth Program and the YWCA Senior Outreach Program.  John is also secretary of the Castle Ridge Condominium Board, a Red Cross certified first aid and CPR responder and a Certified Visitor for the Hamilton and District Ostomy Association.
Michael Desnoyers - Computer Electronics Engineering, 1984
2006 Technology Recipient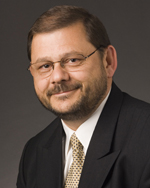 Mohawk graduate, entrepreneur and business leader Michael Desnoyers has built from the ground up a leading-edge, socially responsible company that is proudly Canadian and globally competitive.

A results-oriented, energetic and passionate leader with more than 20 years of research and development experience, Michael led the turn-around and transformation of Burlington-based Etratech and created a Canadian business success story. Michael possesses a compelling vision and unwavering entrepreneurial spirit that is contagious among staff.

A tireless communicator, he has fostered a work environment built on trust, creativity and innovation. Hanging in Michael's office is a poster that says "Duty is a state of the mind. Commitment is a matter of the heart."
Michael's commitment extends beyond his customers. He has built a company that gives back to the community, supporting the local hospital, art gallery, YMCA and United Way. Michael has also given back to Mohawk, donating $30,000 worth of electronic equipment and establishing an annual Excellence in Electronics scholarship.