Len Falco - Business Administration, 1972
2007 Business Recipient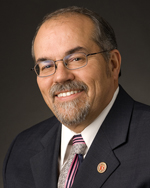 Mohawk Business graduate Len Falco gets the job done as an entrepreneur, business owner, human resources specialist and management consultant. From his work in helping organizations hire and train the right staff to refining strategic directions and boosting bottom-line results, Len has earned a reputation for profit-boosting "Extreme Makeovers" in the business world.
Success in tripling the family business to a $30 million company in just six years led Len to establish his own a management consulting and training business. Len has since added three other companies to offer clients a full range of general management, human resources, consulting, training, recruiting and staffing services. In the past 20 years, Len has worked with both large and small companies to improve their day-to-day operations in key areas such as performance management, health and safety and quality control.
Ted Lourenco - Construction Management, 2004
2007 Recent Graduate Recipient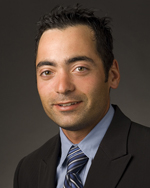 Ted Lourenco is currently employed within the local construction industry as an Estimator / Project Manager, helping revitalize Hamilton one project at a time.
Ted captured the title as Canada's Top Carpentry Apprentice in 2006 by finishing in first place in the Canadian National Carpentry, Drywall and Millwright Apprenticeship Contest, going hammer-to-hammer with the best apprentices from 9 other provinces. Ted became the first Hamiltonian in 15 years to win this national title.
A four-time graduate of Mohawk College, Ted earned a Diploma in Construction Engineering Technician (1997), an Honours Certificate in Residential Design and Construction (2002), an Honours Diploma in Architectural Engineering Technology - Construction Management (2004) and an Honours Certificate in Carpentry (2006). Exceptional academic performance resulted in Ted being named to the Dean's Honour List 3 times, graduated with Honours in the Architectural Engineering Technology program and received an award as the top apprentice in his class and a faculty-nominated award.
Scot Keith - Advertising & Communications Media 1992
2007 Creative Arts & Design Recipient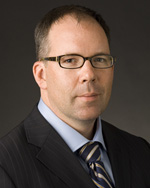 Mohawk College graduate Scot Keith gets the job in the advertising world. In his 16-year career with some of Canada's top agencies, Scot has received 150 national and international awards.
Scot's public service campaign to put the fun back in youth sports generated a firestorm of international media coverage and grabbed the attention of Oprah Winfrey, who dedicated an entire show on how to deal with sports parents behaving badly at the ballpark, soccer field and hockey rink. Originally created for Hockey Canada, the "Relax, it's just a game" campaign spread to USA Hockey and Australia's "Play by the Rules" Association.
As Vice President and General Manager of Lowe Roche, Scot Keith is responsible for the day-to-day management of one of Canada's top advertising agencies. Scot also manages the accounts for major clients, including Audi, Nestle, Stella Artois, Purina, Nokia and Johnson & Johnson and does pro bono work for the Toronto Zoo and Hockey Canada. Before joining Lowe Roche in December of 2006, Scot worked as Group Account Director for DDB Canada, Account Director for MacLaren McCann West and TBWA Vancouver and Media Planner for DDB Needham Toronto.
Scot has shared his passion for advertising as a guest lecturer and teacher for college and university students and always makes time to talk with Mohawk Advertising students and recent graduates.
George Morasse - Recreation & Leisure Services 1970
2007 Community Services Recipient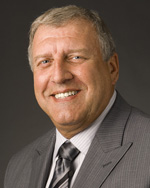 Even in retirement after a 30-year career, Mohawk College graduate George Morasse gets the job done for Hamilton children and youth.
As a Community Centre Supervisor with the City of Hamilton for three decades, George was the driving force behind city-run recreation centres in neighbourhoods throughout Hamilton. George hired, trained and mentored hundreds of staff and championed high-quality programs that strengthened the physical and emotional health of children and youth who considered the rec centres their second home.
In retirement, George has served on the Board of Directors for Today's Family - Early Learning and Child Care for the past seven years. George has reviewed the organization's constitution and bylaws and led the restructuring of the adventure camp program. Drawing on his career with the City of Hamilton, George forged new community partnerships for Today's Family with Tim Horton's Camps, Hamilton YWCA, the Hamilton Conservatory for the Arts, Bronte Creek Park and the Immigrant Culture and Art Association.
George has also volunteered on the boards of the Mohawk College Alumni Association and Hamilton Crime Stoppers. He continues to teach self-defence and karate classes, organize charity golf tournaments and serve as a volunteer tutor, hockey coach and fundraiser.
Don MacVicar - Industrial Engineering Certificate, 1992
2007 Technology Recipient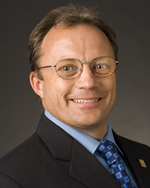 Don MacVicar along with his wife Carole are the founders of the Inner City Outreach Ministry now in its 30th year. Located in the North End of Hamilton. He has pioneered the development of the Inner City Outreach ministry, which currently involves 250 young people, 30 young moms and babies, 25 seniors and it is located within the heart of the most impoverished city in Ontario. He manages along with his wife Carole the daily operations of the organization which include fund raising, managing the budget, recruiting volunteers and presenting the Gospel message. Fund raising is achieved through various speaking engagements, seminars and community events. As well as weekly activities the Outreach Ministry includes an extensive summer and winter camping program for at-risk youth. Over 3,000 children have attended a summer camp the past 30 years. Working directly with the John Howard Society, lawyers, schools and the police to engage young people in productive and healthy activities. At one time there were 20 young offenders attending the programs. By investing in the youth, positive changes can occur and currently there are no young offenders in the programs at this time.
In addition to the ICOM ministry Don was the founder of the Eva Rothwell Resource Centre a 48,000 sq. ft. facility where $4 Million dollars has been raised the past 12 years to sustain the Centre. The Rothwell Centre has been an ongoing canvas to paint in Don's eyes. He was able to surround himself with people who had the same passion for Education and to breathe the "Mohawk Air" the Larry Paikin Literacy Express is an 80 ton retired passenger car that has been fully renovated to assist children with their reading with one on one mentors. The Team Canada 72 museum was another exiting idea to bring together the community and the City. Thousands of people have come to view the historic memorabilia and the story of the 28 days in September. Working with the Sr Staff of Mohawk College Jim Vanderveeken and Lori Morgan, the Mohawk City School was the diamond and shining star to embrace the Rothwell Centre, it has set the community and the city on fire for the promotion of post-secondary education.
In the sport of Powerlifting Don was fortunate and able to travel to various parts of the world, India, England, Sweden, Germany and throughout the US and all across Canada where he gained value experience seeing Mother Teresa mission and gaining the deeper understanding the needs of the people who are lost and lonely. As a result of his world medals and 38 Canadian records he has been inducted into 4 Sports Halls of Fame.
His work as Vice Chair of the Hamilton Polices Services Board continues to bring a greater understanding on the needs of the many communities they serve.
For his community work he and his wife Carole were awarded the YMCA Canada Peace Medal, Don was also awarded the Governor General Sovereign medal and the Queen's Jubilee Medal and was Hamilton's Citizen of the year in 2006.
Since Don was 18 years of age he had the call and desire to become ordained as a minister and on June 2nd 2018 that calling was fulfilled as a result of attending many years of study at night school at, Mohawk College, McMaster and Bible school. He has joined the fellowship of The Open Door Evangelistic Church Inc. Don is a 39 year employee at ArcelorMittal Dofasco having worked in Sales and he will be retiring in August of 2018 it seems now the second chapter of Don's life is just beginning.
Ted Scott - Radiological Technology, 1988
2007 Health Sciences Recipient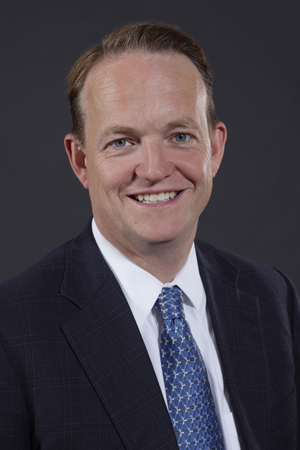 Mohawk graduate Ted Scott gets the job done as an award-winning educator and researcher in the college's acclaimed Medical Radiation Sciences program in collaboration with McMaster University. As a Health Care professional with the Hospital for Sick Children and Hamilton Health Sciences -- two of Canada's largest and most prestigious hospitals -- Ted returned to Mohawk as a faculty member in the summer of 2000. Today, Ted is the college's Ultrasound Specialization Coordinator, overseeing the curriculum and learning experience for Medical Radiation Sciences students pursuing an Ultrasound specialization. Last year, Ted was recognized with a teaching excellence award from the Hamilton Industry Education Council.

In addition to inspiring students, Ted has served on curriculum development teams for new courses offered in the collaborative advanced diploma - degree program with McMaster University and has been a strong contributor to the corporate partnerships for the program. These partnerships have resulted in a state-of-the-art Ultrasound Clinical Laboratory where students hone their clinical skills on the same equipment used by hospitals and clinics. This unique hands-on experience has played a key role in students achieving 100% certification exam pass rates, 100% graduate employment rates and 100% employer satisfaction scores.
Ted is also an award-winning researcher, whose work has been recognized by the Society of Diagnostic Medical Sonographers. Ted is currently conducting research into the use of imaging to detect fetal heart defects and is completing his doctoral studies in Medical Ultrasound.

Active in the community, Ted organizes Mohawk's participation in the annual Terry Fox Run. This fall, Team Mohawk raised $26,000 for cancer research.