Cathy Wellwood - Executive Leadership, 1999
2008 Business Recipient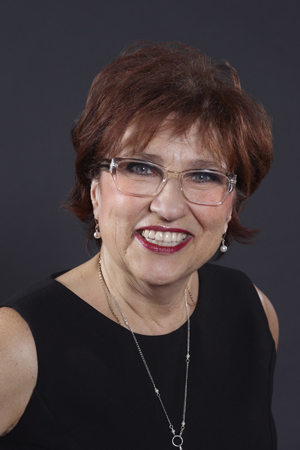 Mohawk College graduate Cathy Wellwood has a leadership role with Hamilton's largest social service agency. As the Chief Development Officer for Good Shepherd Centre, Cathy generates nearly one-third of the organization's operating revenues through major gift programs, planned giving, direct mail and special events. Good Shepherd is the largest human service and preventive healthcare service agency in Hamilton, with 450 staff serving close to 1,200 people daily.
She led a $10-million capital campaign that culminated in the construction of Good Shepherd Square, a dynamic part of the revitalization of downtown Hamilton, which features affordable housing and is home to Good Shepherd Women's Services programs.

While at Hamilton Health Sciences and St. Joseph's Healthcare in Hamilton, Cathy significantly increased donations and the success of major fundraising initiatives, including a Children's Hospital Telethon, lottery and planned giving program.

Cathy graduated from Mohawk's Executive Leadership Program - Management in the Non-Profit Sector Continuing Education program, applying what she learned in the classroom at night to her fundraising work during the day with St. Joseph's. In addition to leading fundraising initiatives at Good Shepherd Centre, Cathy volunteers extensively in the community, with organizations that include the Salvation Army's Grace Haven home for teenage mothers, Theatre Aquarius, the Council of Catholic Service Organizations, the Hamilton / Burlington SPCA, the Hamilton and District Chamber of Commerce, the Ancaster Figure Skating Club and her local church.
Among her numerous awards, she has received the Mohawk College Alumni of Distinction Award for Business and the Paul Harris Fellowship from the Rotary Club. Cathy was also a finalist for the Hamilton Distinguished Citizen of the Year award and was nominated for the Hamilton Status of Women Committee's Woman of the Year award and the YWCA Hamilton Women of Distinction Award. Her community service has been recognized by the Brothers of the Good Shepherd.
David Kuruc - Graphic Design Production, 1999
2008 Creative Arts & Design Recipient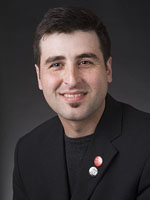 Mohawk College graduate Dave Kuruc is taking a leadership role in the renewal and revitalization of downtown Hamilton through the flourishing of an arts community in the city core. Dave is the owner and operator of Mixed Media, Hamilton's only independent arts supply shop and gallery.

From a renovated building in the heart of downtown Hamilton, Dave's store serves as an artistic, cultural and political hub for the neighbourhood. Dave also demonstrated leadership in the creation of the James Street Art Crawl and The Maker's Market. The Art Crawl attracts nearly 500 people each month for a tour of eclectic galleries, shops, restaurants and churches along a downtown Hamilton street. The outdoor market.

Dave's leadership in downtown renewal and revitalization has been recognized with Top 30 Under 30 honours from Hamilton Magazine, Top 40 Under 40 honours from The Hamilton Spectator and a Mohawk College Alumni of Distinction Award. Applying what he learned in Mohawk's Graphic Design Production program, Dave is the publisher, editor-in-chief and art director for H Magazine, a monthly publication focused on downtown arts and culture.
Prior to launching his own business, Dave worked as a graphic design for the Hamilton Spectator and continues to do graphic design work for clients, including an award-winning design for the City of Hamilton's new fleet of hybrid buses. Dave's community involvement includes serving on the James North Initiative, a coalition of neighbourhood businesses and residents, as well as Artists Inc., a cooperative for new and mid-career artists.
Debbie Crickmore - Early Childhood Education, 1980
2008 Community Services Recipient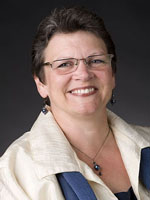 Mohawk College graduate Debbie Crickmore has dedicated her career to advancing the early childhood education profession, mentoring the next generation of ECE instructors, and championing quality child care. For 22 years, Debbie has served as the director and executive director of the McMaster Children's Centre.
In her leadership role at the centre, Debbie has provided hands-on and real-world learning opportunities to hundreds of college, university, and secondary school students. Child care and early learning centres in 16 communities across Ontario have adopted "Raising the Bar on Quality", a community standards program co-authored by Debbie and introduced in 2002. For 17 years, Debbie has chaired the network of Hamilton-based child and youth supervisors and she has served as chair of Mohawk's Early Childhood Education advisory committee for eight years.
Debbie was also the inaugural chair of the Ontario Ministry of Training, Colleges and Universities' ECE Industry Committee for Apprenticeship where she led the development of an alternative education pathway for adults and secondary school students wanting to earn an ECE Certificate of Apprenticeship and ECE college diploma. The pathway provides expanded career opportunities for people working in child care centres without ECE diplomas and meets an urgent community need for qualified ECE instructors.
Debbie is a member of Hamilton's Best Start Network representing child care and has also served as president of the Association of Early Childhood Educators Ontario's Hamilton branch. Debbie's leadership in mentoring and education was recognized with the YWCA Hamilton Women of Distinction Award."
Peter Newcombe - Metallurgy and Materials Engineering Technology, 1990
2008 Technology Recipient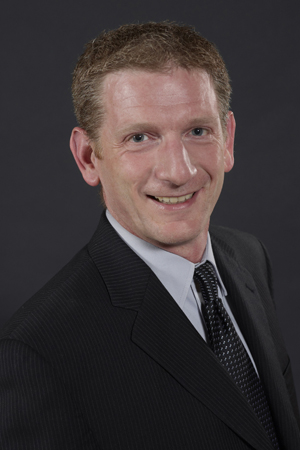 Peter graduated from Mohawk College's Metallurgy and Materials Engineering Technology program in 1990. He joined the CANMET Materials Technology Laboratory (MTL) that same year and began his career working on energy audits in foundries under Ontario Hydro's Energy Smart program. He was also involved in research on sand reclamation, recycling, and moulding processes for various metal casting technologies, including lost-foam casting and investment casting.
As a member of MTL's Mobile Foundry Laboratory program, Peter travelled across Canada providing advice to Canadian foundries on sustainable technologies that could be incorporated into their moulding and casting processes. He was also part of an MTL team involved in developing lead-free copper alloys.
He worked on various other processes for clients such as counter-gravity casting, vacuum-assisted casting for aerospace components, and other hybrid processes to address special needs in industry. Recent work includes development of aluminum alloys for lightweight diesel engines, development of a magnesium sheet casting facility at CANMET, and design of the new lab building at the McMaster Innovation Park.
He worked as the technical lead on the production of the Canadian Victoria Cross, and volunteers every year to participate in National Science and Technology Week. The goal is to promote science to young Canadians.
Serafina Nicosia - Nursing, 1981
2008 Health Sciences Recipient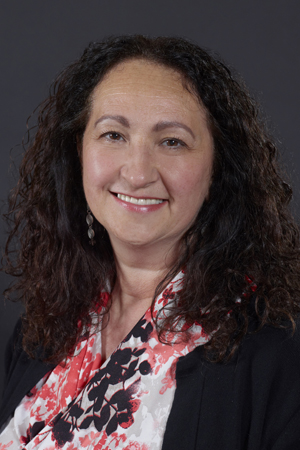 Mohawk College Nursing graduate Serafina Nicosia was instrumental in establishing Canada's first Coordinated Spine Unit at Hamilton Health Sciences. As an Advanced Practice Nurse on the Coordinated Spine Unit within the hospital's Neuroscience and Trauma Program, Sera provides comprehensive care, support and advocacy for patients and families who have suffered life-changing spinal cord injuries.
Each year, Sera helps approximately 200 patients newly diagnosed with quadriplegia or paraplegia through their recovery, rehabilitation and reintegration into the community. Sera's role on the Coordinated Spine Unit includes clinical leadership, education, research and change management. Sera also identifies gaps in patient services, develops assessment tools and educational materials for her colleagues and health professionals and leads inter-professional clinical rounds on the unit.
Prior to helping establish the Coordinated Spine Unit, Sera was the lead coordinator in a provincial project to test a model of region-wide stroke care. Project findings were incorporated into the Ontario Stroke Strategy that revolutionized stroke care in Ontario and Canada.
A born educator, Sera has served as an instructor at Mohawk, Sheridan and Niagara Colleges. Sera's commitment to patients and families was recently recognized with a Health Professional of the Year award from the Ontario chapter of the Canadian Paraplegic Association.
Susan Shaw-Davis - Police Foundations, 2006
2008 Recent Graduate Recipient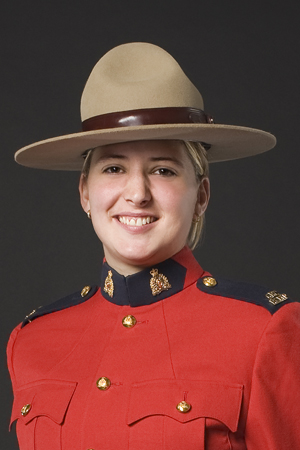 Within two years of graduating from Mohawk College's Advanced Police Foundations Program, Susan Shaw-Davis successfully completed the Royal Canadian Mounted Police Training Academy's Cadet Training Program and became a RCMP Constable stationed in Antigonish, Nova Scotia.
While at Mohawk, Susan excelled in both academics and varsity athletics where she earned national and provincial honours. In her graduating year and as captain of the Mohawk Mountaineers women's basketball team, Susan was named a Canadian Colleges Athletics Association and Ontario Colleges Athletics Association All-Star , All-Academic and an OCAA West Division All-Star while also making the Dean's Honours List and receiving a faculty-awarded scholarship
As a student, Susan was actively involved in the community as a tutor, mentor, role model for at-risk girls and the CANUSA Games. Susan continues to work as an RCMP constable, and continues to volunteer in her new community, Antiguish, Nova Scotia.