Bruce Pearson - Business Administration, 1971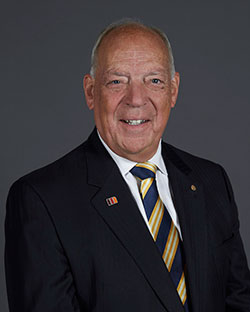 Business Recipient
Occupation: Retired President/Co-Founder, Pearson-Dunn Insurance and Financial Services Inc.
Bruce Pearson is the co-Founder and retired former President of Pearson-Dunn Insurance and Financial Services Inc. Bruce has lived in Ancaster for his entire life and is committed to serving his community in many ways and by being a long-standing member of the community's Rotary Club and Agricultural Society. He is an immediate Past-Chair and board member of the YMCA of Hamilton, Burlington and Brantford and has served as Chair and Vice-Chair of the Hamilton Police Services Board. Bruce is the Director of the North Waterloo Farm Mutual Insurance Company and currently serves as the Chair of the Governing Board of the Insurance Institute of Ontario. He is also the Chair of the Registered Insurance Institute of Ontario. In 2008, Bruce was named as one of the Mohawk College Incredible 40 at 40.
What would you tell yourself if you could go back to your first day of college?
Little did I know on that first day how life changing my time at Mohawk would be, because I had not enjoyed school until Mohawk. Was I in for a surprise! The course. The instructors. Wow what a great experience. So I would start with a more open mind.
What is one memory or piece of advice you have from your Mohawk days that has stuck with you?
The one memory is from one of our third year instructors. As we were finishing our time and looking forward to graduation, the quote was "always keep learning." Yes we then thought we were finished, but how right he was. I appreciated that then and now.
Steven Lennon - Law & Security - Private Security, 1995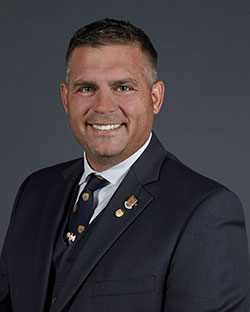 Community Services Recipient
Occupation: Dignitary Protection and Investigations Section, Protection Specialist/Constable, Ontario Provincial Police
For 20 years, Steven Lennon has served his community in policing, and he is currently assigned as a Protection Specialist in the Dignitary Protection and Investigations Section with the Ontario Provincial Police. Steve is a member of the protection detail for the Premier of Ontario, The Honourable Kathleen Wynne, The Lieutenant Governor of Ontario, The Honourable Elizabeth Dowdeswell and former Lieutenant Governor, The Honourable David Onley. Previously assisted with protection details including HRH The Prince of Wales, HRH The Duchess of Cambridge, Prime Minister Stephen Harper, the Prime Minister of Israel, United States Governors, and at other events attended by Presidents George W. Bush & William Jefferson Clinton, in addition to other internationally protected persons. In the execution of his duties, Steve has been awarded a Colonel's Commission by the Governor of Kentucky, and currently sits on the Toronto Branch Executive for the Monarchist League of Canada. Steve has also volunteered his time to community initiatives, including coaching Minor Hockey teams, and organizing charity golf tournaments in support of the Heart & Stroke Foundation and the Children's Miracle Network. He returns to Mohawk regularly to speak to current students about his career and education.
What would you tell yourself if you could go back to your first day of college?
Work hard. Mistakes will be made. Move on, because wisdom is born from mistakes. Success is the result of stubborn persistence and wisdom. 
What is one memory or piece of advice you have from your Mohawk days that has stuck with you?
Get involved with the direction of your career and take advantage of the opportunities that present themselves. Never be afraid to try something new. Everyone else is just as unsure as you are. 
Annette Hamm - Broadcast Journalism, 1987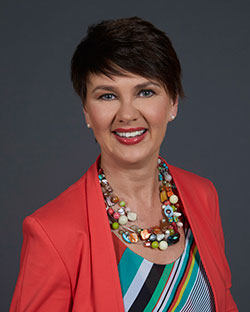 Creative Arts & Design Recipient
Occupation: News Anchor, CHCH
Hired directly out of College, Annette Hamm has been part of the CHCH News team since 1986. She moved to the anchor desk on Morning Live in 2005 after several years as CHCH's crime reporter. She now co-hosts Morning Live on CHCH, where she writes, produces and conducts live-interviews. Additionally, Annette works as a part-time fitness teacher for the Hamilton YWCA, leading off-site classes at businesses and retirement homes. She is involved with many community organizations such as Food4Kids, gritLIT (Hamilton's Literary Festival), the Junior League of Hamilton-Burlington, and the Hamilton-Burlington SPCA. She was named a 2015 Woman of Distinction in the Public Affairs category by the Hamilton YWCA. Annette returns to Mohawk often talking to current students, and has been the Master of Ceremonies for the Alumni of Distinction Awards dinner among other Mohawk events. In 2008, she was named as one of the Mohawk College Incredible 40 at 40.
What would you tell yourself if you could go back to your first day of college?
 "Don't be afraid of what you think you can't do."
What is one memory or piece of advice you have from your Mohawk days that has stuck with you?
It's not so much a memory or a piece of advice, but my Mohawk experience made me realize me that armed with the right skills, you can tackle anything.
Rachel Devine - General Arts & Science and Aesthetics/Nail Technician/Applied Cosmetics, 2002 and 2003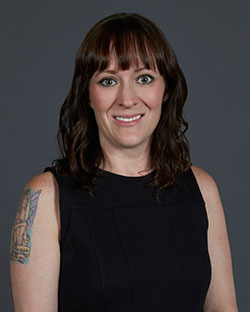 Entrepreneur Recipient
Occupation: Owner, Aesthetics by Rachel/ Founder, R Devine Skin Care
Rachel Devine is an award-winning Aesthetician and Makeup Artist and is the owner of two Hamilton-based businesses, Aesthetics by Rachel and R Devine Skin Care. Aesthetics by Rachel opened in 2004 and has won 19 awards for its unique client experience and exceptional service offerings. R Devine Skin Care which began in 2012, is a sustainable, organic, and 100% natural luxury skin care line that originally operated under Aesthetics by Rachel, but by 2015 it had grown rapidly, leading Rachel to register it as a separate business. Her products are now sold across Canada and the US. She believes it's important to give-back to her community and therefore runs two food drives annually in Neighbour to Neighbour and St. Matthew's House Food Bank. She also hosts workshops on green beauty, health and wellness to educate people on how to take better care of themselves. As recognition of her success, in 2015, Rachel was recognized with a 40 Under 40 Business Achievement Award.
What would you tell yourself if you could go back to your first day of college?
Stop always doubting yourself and follow your passion.
When you're younger, you don't always have the confidence or trust in yourself to really chase after your dreams.  You worry about failing, you worry about disappointing yourself or other people, and you worry about what others will think of you, especially if your fail (and you will have failures throughout your career but in those moments, you pick yourself up, learn from it, change your path and head in a different direction). As you get older, you learn that only YOU are in charge of your accomplishments.  
I've always known my long-term goals from the very beginning. My first day of college, I knew that I eventually wanted to start my own business, but for quite some time, I held myself back purely because I doubted myself.  What I have learned along the way from that, is that as long as you are passionate about what you do, you can accomplish anything you set your mind to. Try really hard not to pay attention to the opinions of others because they aren't the ones living your life day in and day out. If you strongly believe in yourself, then chase your goals and don't let your doubts hold you back. You're capable of achieving anything that you want in life. It's all in your mindset.
What is one memory or piece of advice you have from your Mohawk days that has stuck with you?
I was lucky to be in school the year that Lisa Kadet taught skin care. She was a very thorough, strict teacher and was so knowledgeable about everything related to skin care. She had so much experience in the industry, and use to give us tips and tricks for how to make it out in the professional world. I have remembered and implemented so many of the tidbits of advice that she gave me. I can definitely credit her for my passion in skin care and for part of my success.
Justin Fyfe - Computer Science Technology - Software Engineer, 2007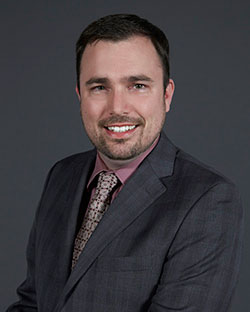 Health Sciences Recipient
Occupation: Software Architect, Mohawk College
While a student at Mohawk in 2007, Justin Fyfe was hired as an employee in the Applied Research department. After graduating in 2008, he was hired on as an Electronic Health Records Analyst by the College. He was promoted to a Research Project Manager position in 2009, and in 2011, he was promoted to Software Architect. In 2014, Justin took a leave of absence to work at EcGroup Inc., a boutique consulting firm based in Ancaster. He returned to Mohawk as a Software Architect in 2015 and expanded his portfolio to include work on international projects. He and his team are now working with PATH, a Seattle Health Organization, to help create a healthcare database for families in Africa. They piloted the project in 2014 in Tanzania and Zambia. For his work, Justin has been recognized with two 40 Under 40 Business Achievement Awards, in 2012 & 2016. Also his teams have been awarded the Mohawk Innovator Award in 2009 and the Canada Health Infoway Standards Collaborative Peer Award in 2010. In his spare time, Justin donates his skills to open source projects that operate in the developing world.
What would you tell yourself if you could go back to your first day of college?
 Be a craftsman in everything you do. Never take shortcuts and always do things properly. Whether it is a seemingly meaningless assignment, or paper, put in the extra time to learn the right way to do something. Not only will it give you more pride in your work, but the collateral benefits of the experience will pay in ways you cannot yet imagine. I am always amazed to find that some nugget of information which seemed useless at the time for the task at hand, helped me on some unrelated task.
What is one memory or piece of advice you have from your Mohawk days that has stuck with you?
There are many great memories at Mohawk, but if I had to pick one which I would qualify as the best, I would have to say the time I was asked to join the college applied research project. I was approached by a professor (Brian Minaji) in my last semester who informed me that I probably wouldn't learn anything new in his class; but if I were interested, there was an e- health research project the college was starting. I was told that it wouldn't be much more work, and I'd be granted course credit in lieu of taking the originally scheduled class. As I like to say, apparently the class I was released from must have been really difficult, as that was one of the most challenging (yet fulfilling) semesters during my time at Mohawk.
I think the reason that many memories stick with me is the sense of community and inclusion at Mohawk. While I was in university it was easy to be lost in the crowd, however I never felt that way during my time at the college.
Sue Vattay - Recreation Leadership, 1982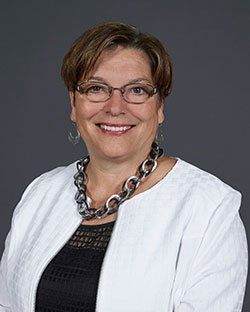 Mohawk College Employee Recipient
Occupation: Professor, Faculty of Human Services – Mohawk College
When graduating in 1982, Sue Vattay finished at the top of her class receiving a Bronze Medal for outstanding contribution to the College and community. She immediately launched her career in Toronto, as the Leisure and Fitness Director at Holiday Inns Canada, and later returned to take a position at the Hamilton Thistle Club as Membership and Promotions Manager. Sue has worked as a dedicated and committed faculty member at Mohawk College since 1986, as a professor, program manager and academic coordinator in the Recreation & Leisure Services Programs, and mostly recently in the Recreation Therapy, Child and Youth and Social Service Worker Programs. Off-campus, she is just as well-known as a tireless community volunteer and Hamilton ambassador sitting on many committees and boards, such as for the Boys and Girls Club of Canada, Road World Cycling Championships, Canadian Figure Skating Championships, and the Tourism Hamilton Board in many positions from 1999 to 2009, including President. Recently she was nominated for the Hamilton Citizen of the Year, and in 2015 Sue served on the Host Committee for the JUNO Awards and Hamilton's Kicks It Up PanAm Cultural Showcase.
What would you tell yourself if you could go back to your first day of college?
Be open to everything and everyone! It can be scary when you first start post-secondary education without all your high school friends in close proximity and embarking on a new career building adventure. I didn't have any idea of what I would do as a graduate or as a career. I tried to take advantage of every opportunity to learn, network and socialize and be open to everything and everyone. There were a lot of moving parts back then and I am sure even more today. There are so many open doors and you have to step into each one. Sample as much as you can as every field of study is so diverse with so many opportunities. I remember being asked by one of my professors, if I might be interested to assist with a special project at a senior's facility. I had a lot on my plate but also did not want to miss the opportunity to get some experience with seniors that I didn't have up until that point. While the work was rewarding and complimented my resume I also realized that I was not all that keen to work with older adults. But it was an opportunity worth taking!
What is one memory or piece of advice you have from your Mohawk days that has stuck with you?
Establish a strong network of friends for support. I was fortunate that the Recreation Leadership Program encouraged strong social connections through both with in class group work and practical experiential learning. I developed a great circle of friends and I can honestly say that I have kept in touch with many of them over all these years.
In order to get through the program of study, new students can't expect to do it alone. Use your classmates for advice, support and camaraderie.  As you graduate and head off in different directions, keep in touch (so easy to do now with social media) as your friends will also provide opportunities to start and build your career and will be the basis of your professional network.
Bill Chisholm - Chemical Engineering Technology, 1980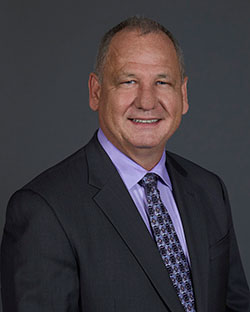 Technology Recipient
Occupation: President & CEO, Samuel, Son & Co. Limited
Since graduating from Mohawk, Bill Chisholm has spent his entire career in the steel industry. First with Dofasco and then ArcelorMittal, and now as the President and CEO, of Samuel, Son & Co. Limited, a leading value added processer and distributor of metal. From 1980 to 2001, he served in a number of increasingly senior roles at Dofasco which culminated in his appointment as President, Tubular Products Division. He was then promoted to the position of Chief Operating Officer, ArcelorMittal Tubular Products, where he integrated the North American operations of Dofasco with the assets of Mittal Steel. He was responsible for three business units, operating 26 plants in 13 countries and four continents, while employing over 10,000 employees. From 2009, until mid‐2013, Bill served as Chief Executive Officer for ArcelorMittal, Mexico. He was responsible for the largest integrated steel mill in Mexico, producing four million tons of products for the global market. While living in Mexico, he and his family volunteered at a local orphanage, and since returning, he has kept up the tradition of supporting these children by organizing a fundraiser at Samuel, Son & Co, for a Christmas party and gifts for each of the children, annually.
What would you tell yourself if you could go back to your first day of college?
 It's only three years…  Work hard, be curious, have fun!!
What is one memory or piece of advice you have from your Mohawk days that has stuck with you?
If at first something seems too difficult, too daunting, relax!  The more you noodle it in your head the more simple and obvious it will become.
Gary Crowell - Community Planning & Development, 1970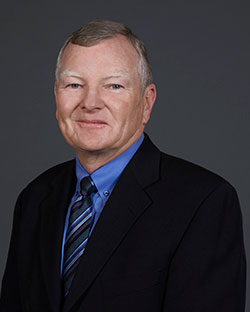 Affinity Recipient
Occupation: Retired Chief of Police, Halton Regional Police Services
Upon his retirement in June 2012, Gary Crowell had enjoyed a long and distinguished career as a police officer for 41 years. Gary began his career with the RCMP and eventually transitioned to the Halton Regional Police Service, in 1999, for the last 13 years of his career, serving as Chief of Police for the final six years. As evidence of his exemplary service, he was the recipient of many awards including, the Police Exemplary Service Medal, the Order of Merit, the Gold Medal for Excellence by the Human Rights and Race Relations Centre, and the Ontario Women in Law Enforcement's first President's Award. Additionally, under his leadership the Halton region was ranked the safest place to live in the GTA, and the safest regional municipality in Canada, four years in a row, according to MacLean's Magazine. In retirement, Gary continues to serve on various boards and community organizations. He has served on the Mohawk College Board of Governors since 2012, and is currently the Chair of its Student Services Committee.
What would you tell yourself if you could go back to your first day of college?
I would tell myself to get involved and enjoy the total college experience. While there were not the numerous activities and opportunities that there are today, I believe there were chances to for me to participate more than I did.  
What is one memory or piece of advice you have from your Mohawk days that has stuck with you?
What I remember most about my days at Mohawk College are my first and last days.
The Fennell Campus was virtually brand new when I attended.  While it has been so many years since I walked through those doors for that first time, I remember being so very nervous and timid.  I knew no one, and like most students, lost in the maze of the campus.  
However two years later I walked proudly across the stage, a very confident and proud graduate and received my diploma.