Gary Nelson - Business Administration, 1985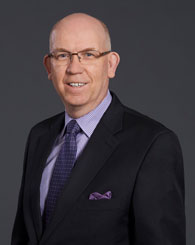 Affinity Recipient
Branch Manager and Mutual Fund Representation, Scotiabank
Gary Nelson, who graduated from Mohawk College's Business Administration program in 1985, earning the Richard Aitken Memorial award for academic excellence, is the former chair of the Mohawk College Foundation board of directors. He is also the former chair of the Mohawk College Alumni Advisory Council and a former board member of the Mohawk College Alumni Association.
Gary started his banking career with the National Trust Company in Toronto, which merged with Scotiabank in 1997. Gary held progressively more advanced roles before becoming branch manager in Caledonia in 2008.
He is a committed and longtime volunteer. He was chair of the Canadian Cancer Society's Relay for Life committee for Norfolk for four years and served as a member of the board of directors of Norfolk General Hospital for nine years, including acting as chair for two of those years. Nelson is also an treasurer of the Caledonia Chamber of Commerce and the immediate past president.
Joal Roshko - Construction Engineering Technician - Building Renovation, 2010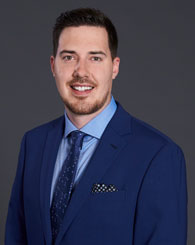 Apprenticeship Recipient
Co-Founder & President, Heartwood Renovations
Joal Roshko always had a hammer in his hand growing up and knew from a very early age that he wanted to work with his hands and build things. He has not only realized his passion for building, but has founded his own award-winning home renovation company.
Graduating in 2010 from Mohawk's Building Construction Technology program, Joal is now president of Heartwood Renovations, a company he co-owns with partner Nick Mancini. With more than 10 years of experience, he handles everything from simple remodeling projects to major renovations as a certified construction engineering technician. He is proud of Heartwood's attention to craftsmanship and responsibility towards the environment.
Steven Connor - Business Administration, 1994
Business Recipient
VP Human Resources, Xerox
Having worked his way up the ranks of one of the most prominent companies in Canada, Steven Connor believes in contributing to the education of the next generation in the business community.
Graduating with a diploma in Business Administration from Mohawk College in 1994, Steven later went on to graduate from the executive development program at Queen's University School of Business.
He put his education immediately to work and joined Xerox after graduating from Mohawk. He has held various roles in sales, sales management, training, marketing, channels, and general management before working his way up to vice-president of human resources at Xerox Canada in 2017.
Nora Melara-Lopez – Social Service Worker, 2009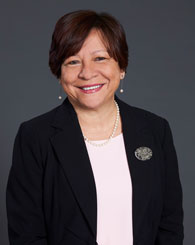 Community Services
Assistant Clinical Professor, McMaster University Department of Medicine Social Service Worker,  Compass Community Health.
Receiving a certificate in counselling techniques from Mohawk in 2001, Nora Melara-Lopez went on to graduate with honours from Mohawk's Social Services Worker program in 2009. While at Mohawk, she won the John A. Booth Memorial Award for continuing education in 2008. She then earned her Bachelor of Social Work from Ryerson University in 2014, making the dean's honour List in 2013 and 2014.
For more than 25 years, she has worked at Compass Community Health (formerly North Hamilton Community Health Centre) as a social worker, client advocate, and counsellor. She was also the diversity leader and the program coordinator and manager of the immigrant and refugee health program. In addition, she is a commissioner of affidavits and an accredited interpreter for the Courts of Ontario, acting as a Spanish interpreter for the Ontario Ministry of the Attorney General.
In 2017, Nora became an adjunct assistant clinical professor in McMaster University's Department of Family Medicine.
Martha Rorabeck-Bradford – Applied Music, 2002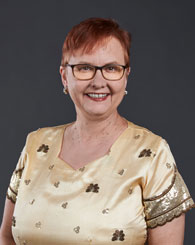 Creative Arts & Design Recipient
Music Director, Egbe Music Academy
A Mohawk music graduate, she is the music director of Egbe Music Academy and is helping to train local teachers. After spending 25 years as a music teacher, Martha Rorabeck-Bradford and her husband volunteered for a two-year mission with a humanitarian organization to help rebuild a hospital in the small town of Egbe, Nigeria. She had no plans to teach music in Nigeria, but soon discovered that she had an important role to play.
When she noticed that local residents were listening to music on their cell phones, she realized that even if they wanted to learn how to read and write music, they lacked any access to formal instruction. Word spread about her musical talents when a local resident saw her playing the guitar and asked for lessons. She started teaching music part-time and in six months, Martha moved a makeshift studio out of her home and into a nearby office building. Student numbers grew and the Egbe Music Academy was born. She now spends six days a week at the studio that has four practice rooms to accommodate the demand.
Ted Rakoczy - Business Administration, 1979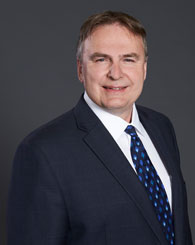 Entrepreneur Recipient
President and COO, The Hive
Graduating from Mohawk College's Business Administration program in 1979, Ted Rakoczy was president of the student council and co-captain of Mohawk's basketball team. He went on to receive a bachelor's degree in business administration from Concordia University in 1983 and earned a master's of business administration focused on marketing and strategic planning from McGill University in 1985. His college education proved to be a solid foundation for his university studies. Ted said he completed a bachelor's degree in a year because he was so well prepared by Mohawk's program.
In 1998, he co-founded The Hive Strategic Marketing Inc. (HSM), a successful media company that promotes concerts and markets events all over North America. HSM is one of the largest and longest-standing independent marketing companies in Canada and a full-service advertising and digital agency. The company has created worldwide marketing campaigns that have run in more than 42 countries and in 14 languages. Ted was vice-president until 2015, when he took over as president and COO.
Dr. Bonnie Freeman – Native Community Care – Mental Health, 1992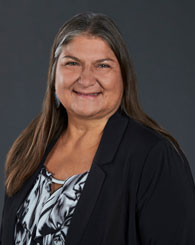 Health Sciences Recipient
Assistant Professor School of Social Work, McMaster University
Dr. Bonnie Freeman, who is Algonquin/Mohawk, Bear Clan from the Six Nations of the Grand River Territory, graduated from Mohawk's Native Community Care: Counselling and Development – Mental Health Stream program in 1992. She earned both a Bachelor of Arts in sociology in 2000 and a Bachelor of Social Work in 2003 from McMaster University. She went on to receive a Master of Social work from McMaster University in 2005 and a Ph.D. in Social Work from Wilfrid Laurier University in 2015. Her dissertation was based on research with the Six Nations Haudenosaunee youth. Bonnie captured their journey, travelling on foot through their ancestral lands while promoting peace and unity.
With her impressive academic research, social work, and tireless community service, Dr. Bonnie Freeman is making a positive mark in the health and well-being of Indigenous people.
Kathryn Crooks – Business Administration, 2013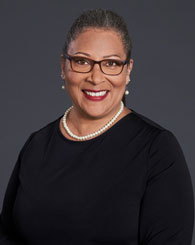 Mohawk College Employee Recipient
Mathematics Professor, Mohawk College
Kathryn Crooks graduated with honours from Mohawk College with a diploma in Business in 2012 and a diploma in Business Administration and Management in 2013. In addition, Kathryn graduated from the University of the West Indies with an honours Bachelor of Science in biochemistry in 1995.
During her studies at Mohawk, she won the Mohawk College silver medal and the Bill Stoddart Scholarship in 2013. She was a peer mentor, tutoring business students in accounting, business mathematics, marketing, economics, and computer applications for business. Kathryn was also a project assistant for the BLIP project, a program that analyzed the college's e-learning platform services and created a database about faculty usage.
Returning to Mohawk in 2018, she is now a math professor and the current co-chair of the Business/Business Administration program advisory committee. She is also an associate business analyst on the Infrastructure Ontario portfolio at commercial real estate firm CBRE Canada.
Kathryn founded a non-profit in 2014, Charity Chicks Hamilton that provides direct care for the homeless in the downtown core.
Luke Johns – Urban & Regional Planning, 2014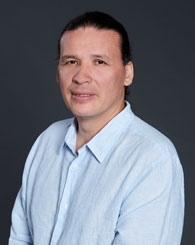 Recent Graduate Recipient
Client Services & Building Coordinator, Ontario Aboriginal Housing
Luke Johns has been providing leadership to Hamilton's Indigenous community for more than 25 years. He is well respected for his work as an urban planner and for his history of volunteering with Indigenous and non-Indigenous organizations for the benefit of both the Indigenous and greater community of Hamilton.
Graduating from Mohawk College from the Urban and Regional Planning program in 2014, Luke is now the client services and building coordinator for Ontario Aboriginal Housing and is a certified planning technician. 
Kathy Lerette - Electrical Engineering Technician - Power, 1994 & Electrical Engineering Technologist - Control, 1997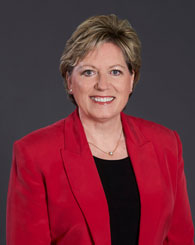 Technology Recipient
Senior Vice President, Business Transformation, Alectra Utilities
Kathy Lerette's impressive and successful almost 40-year career in the energy sector began with encouragement from her mother. Her mother was a trailblazer who taught her confidence and instilled in her the belief that she could do anything. Now Lerette is determined to do the same and is dedicated to encouraging young women to enter the STEM professions. Graduating with an engineering technology diploma from Mohawk College in 1994, Lerette is now senior vice-president of business transformation at Alectra Utilities. It is the second-largest municipally owned electric utility in North America, created through the merger of Enersource, Horizon Utilities, PowerStream and Hydro One Brampton. In her role, she ensures the successful delivery of any merger integration plans and leads business transformation, including continuous improvement of organizational effectiveness.