Mohawk Alumni
Tea and Chocolate Tasting with Monarch Tea Co.

Date: Wednesday, January 19 | 7:00 - 8:00 pm (EST)
Location: Online - Zoom
Come and enjoy an evening with two of life's greatest pleasures: tea and chocolate!
Join Tea Sommelier and owner of The Monarch Tea Co., Katie Cyr, in an educational and interactive evening involving the art of pairing tea with locally sourced chocolate from Beanermunky Chocolates in Dundas, Ontario. This virtual tea tasting includes sampling three unique teas and custom made gourmet chocolates, while learning how to expand our palates and create pairings at home.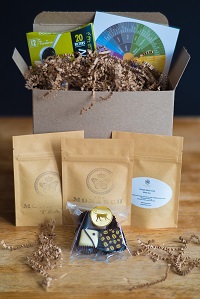 *Details on how to order your tasting kit ($40+HST) are provided after registration. Order by January 7, 2022.

Questions? Please contact Lynn Matisz, Alumni Coordinator, at lynn.matisz [at] mohawkcollege.ca (subject: Beer%20Tasting%20Event) .