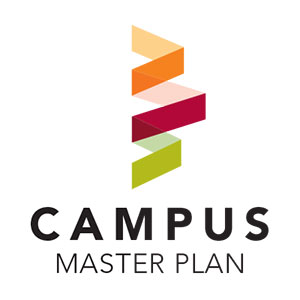 Mohawk College has a very strong Vision of "Future Ready. Learning for Life", which drives every new endeavor, and the new Campus Master Plan is to be no exception. The Plan must support the growth of the campus in a way that is ready for the future in all aspects - from new technologies, to architectural strategies, new trends in campus programming and learning, new modes of transportation, and sustainable energy models. The plan must be flexible and adaptable to stand its lifespan of 50 years and have a phasing strategy that is implementable as social, economic, and environmental factors change over time. The project will review the existing Campus Master Plan from 2006, and structure a new forward thinking, innovative Master Plan, incorporating new land prospects, buildings, and open spaces, as well as the new goals set out by the College for each campus. It will take into consideration the fast pace of technological change already building around us andanticipate an exponential growth in the next 50 years.
The Plan will engage our communities around Mohawk's three main campus locations: Fennell Campus; Stoney Creek Campus and Institute for Applied Health Sciences Campus at McMaster University. Architecture, design, academic learning spaces, collaborative space, sustainability, neighbourhoods and community wellbeing will all be considered to create a comprehensive plan for the future.
The Consultant Team
We have engaged DIALOG to work closely with us to create a campus master plan that will allow us to realize our vision. DIALOG is a leading planning and design firm out of Toronto, and has completed numerous master plans for colleges and universities throughout Canada. Learn more about DIALOG. 
DIALOG has teamed up with ECS (Educational Consulting Services Corp.) to perform the facilities programming for the project. ECS has worked on several Mohawk College projects including the 2006 Campus Master Plan. Learn more about ECS.
---

Antonio Gomez-Palacio, Principal of Planning & Urban Design at DIALOG, explains the Campus Master Plan. 
---
2006
In 2006 Mohawk College wished to develop a Campus Master Plan that would allow the College to increase enrolment, support state-of-the-art program and service delivery, and upgrade the quality and appearance of its sites and buildings. ECS was commissioned to assist in determining the need for upgrades and expansions and to outline a capital renewal and growth implementation plan for the College's main Fennell and Stoney Creek campuses.
Existing conditions were challenging the College in achieving its goals: tired buildings that do not compare favourably to more recently built facilities at other colleges; the lack of 'state-of-the-art' innovations now common elsewhere including, for example, learning resource commons integrating a variety of library, e-service and support functions, 'smart' classrooms, one-stop-shopping for student services, and integrated student amenity spaces; and, limited open land available for expansion on the existing sites.
Outcomes from this report led to the largest renewal of Mohawk including new buildings, partnerships and collaborative spaces on campus. New additions were McKeil School of Business (I Wing), Collaboratory (H Wing), David Braley Athletic & Recreation Centre, DBARC at Fennell Campus as well as new labs and classrooms at Stoney Creek Campus.