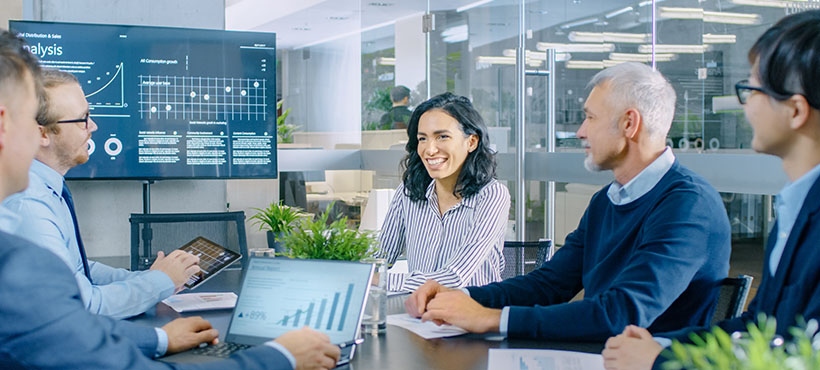 Learn@IBM
provides a blended learning approach that allows users to interact with content in both online and in-class environments.
Interested in finding out more about this program?
Connect with a staff member by email 
---
Mohawk College, as a recognized IBM Premier Academic Initiative participant, is pleased to offer Learn@IBM programming.
Learn the strategies, tools and methodologies used in innovative and successful business process management programs. These courses are ideal for Analysts, Project Managers, Business Process Owners, Change Management Specialists and all those who need the skills to improve and/or manage business processes. They will provide professionals with knowledge, case studies, innovations and practical workshops.
Learn@IBM provides a blended learning approach for specific career paths that focus on job role-based training that is aligned to market demand. Mohawk College students can access a number of different career offerings through Continuing Education and select those that supports their career goals most effectively. The blended learning experience allows users to interact with content in both online and classroom-based environments. Training is available in: SPSS Modeler, Cognos, BPM, QRadar, Appscan and Hyperledger Composer & Fabric.
IBM professional certifications are recognized, respected and valued globally. Following the completion of an Learn@IBM course and exam, program participants will earn badges. Badges are a digital recognition of skills and can be shared on social and professional networks and become part of your digital signature.
Courses
These courses are normally delivered in a blended format combining face-to-face and online learning. Some courses have temporarily transitioned to a fully online delivery. Click on the Check Availability button to determine if the course you're interested in is currently open for registration.
Testimonial
"The course provides valuable best practices and techniques to introduce process changes effectively, to get the most from your process improvement effort." - Joseph Assaf, Area Services Analyst
---
For more information, cetechnology [at] mohawkcollege.ca (subject: IBM%20Skills%20Academy) (email Continuing Education Technology.)