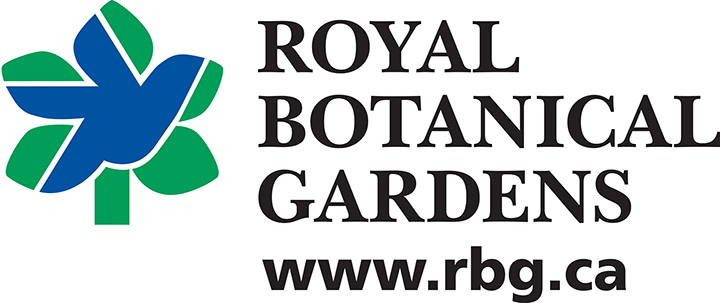 In partnership with Royal Botanical Gardens, Mohawk is offering unique gardening workshops and courses on site at the beautiful and inspirational RBG location in Burlington.
Classes will be held at Royal Botanical Gardens, 680 Plains Road West, Burlington, ON  L7T 4H4 (opens in new window).
Art of Bonsai
Introduces the living art of Bonsai and presents the history, development, styling and care of Bonsai, for indoor/outdoor garden pots and for in-ground trees and shrubbery. You will pot your own bonsai. Some materials included.
With instructor Leon Martin
Leon Martin's interest in Bonsai began when he was a graduate student in Japan over 40 years ago. Leon had the good fortune to meet a young farmer who was learning the Bonsai business. This sparked a lifelong interest in growing a wide range of trees and travels to various countries and friendships. Leon is the Secretary of the Niagara Bonsai Society and a member of RBG (Royal Botanical Gardens) Bonsai Society. Prior to moving to Niagara-on-the-Lake and opening his own carpentry business, Leon was a secondary school science teacher in Quebec, Ontario, Nunavut and the Northwest Territories for 32 years.
Garden Bones
*ONLINE COURSE* The non-living structures in a garden can be as important as the plants themselves. In 'Garden Bones' we'll discuss, draw and learn to incorporate different built elements such as tuteurs, arbours, gabions, pergolas, sculpture and more to add privacy, scale and year round interest.
With instructor Candy Venning
With over 20 years of hands-on experience in the green industry, Candy has focused on sustainable garden design and project management. Her passion for nature is reflected in her work, from creating early green roof systems to teaching about, planning and overseeing the installation of elegant residential gardens. An advocate for community engagement, Candy worked with residents and the City of Hamilton to design and build the Sunset Cultural Garden, receiving  the 2018 Betty Blashill Environmental Prize for her efforts. Candy and her husband own Venni Gardens, a landscape, maintenance and garden design business.
Pruning and Maintenance Of Shrubs And Trees
Demonstrations with live plants and illustrated presentations by a Certified Arborist are used to give you the confidence to prune your shrubs and garden plants successfully.
With instructor Jim Lounsbery 
Jim has worked in the horticultural industry for over forty years since graduating from the University of Guelph with a Diploma in Agriculture/Horticulture. Jim currently works at Vineland Nurseries, specializing in Conifers, Japanese Maples and other unusual plants. Jim has been an instructor in the Horticulture Plant Identification and Landscape Design Certificates at Mohawk College for over 30 years. Jim also lectures to garden societies, clubs and other groups on a variety of topics. Jim is a member of the International Society of Aboriculture and the American Conifer Society.
Fall Lawn And Garden Care
Make your landscape a year round winner! Explore lawn and garden maintenance, summer and spring bulbs, container gardening and adding fall and winter interest. This course is being delivered at the Royal Botanical Gardens, 680 Plains Road West, Burlington. L7T 4H4 Classroom 5 (upon arrival, please check in at reception to confirm room location).
With instructor Linda Barkovsky
Linda has worked with plants her whole life. She grew up on a Southern Ontario farm with a wide variety of orchard and cash crops. Her summers were spent working the farm and fruit stand. She attended the University of Guelph graduating with a Honours BSc in botany and biochemistry. In 2007, Linda started a small business that was a mix of design and maintenance. Much of the work consisted of giving advice and revitalizing tired or dated landscapes. Currently, Linda travels a great deal and sells her botanical photos on Adobe stock online. She's also interested in site restoration and rehabilitation and loves to share her techniques!