Acting for Adults - Play and Scene Study
Deep dive into drama with a great play! Work in small groups to explore, expand and develop character, objective, and acting fundamentals through scene study.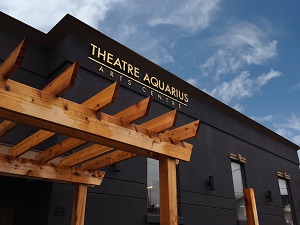 Read a play and learn how to analyze the text, understand its themes, meaning, and character motivations. Learn how to notate your script, marking scenes, beats, and blocking.
Participants will exercise the fundamentals of acting, which include action, listening, ensemble, breath, objective, movement, analysis. Games and exercises will help to connect to voice, body, mind and ensemble. 
In partnership with Theatre Aquarius, this course will be taught by Stacy Smith, a Genie nominated actor, as well as a coach, and educator.  Stacy has taught various aspects of performance, including acting, voice and improvisation to all ages at various schools, theatre schools and universities.

---