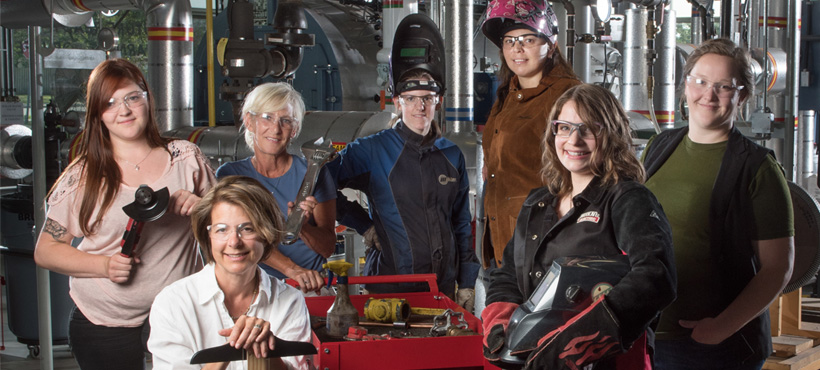 Meet our featured Mohawk College Women in Trades
From left to right: Kyrsten Poitras, Nathalie de Caen, Lynn Wagner, Maggie Fair, Bobbie-Jo Vyse, Bethany Fowler, and Meagan Bremer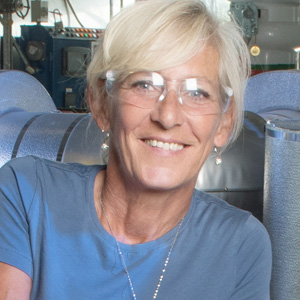 Lynn Wagner
Instructor, Home Renovation
Lynn has always had an interest and passion for home renovation. Lynn continues to look for ways to expand and formalize her learning. This led her to Mohawk where she received her Certificate of Completion in the Home Renovation for Women (Men Welcome) program and presently works with clients on home renovation projects. Lynn is currently an instructor with the program and is delighted to share her knowledge, skills, time and effort with the students at Mohawk.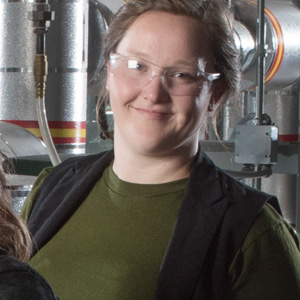 Meagan Bremer
Instructor, Home Renovation
Meagan teaches in the Home Renovation for Women (Men Welcome) program. With a background in construction and as an Assistant Manager at Turkstra Lumber she enjoys sharing her knowledge and skills to help others create and execute the projects of their dreams. Meagan's passion for construction and teaching has inspired her to return to school this September for Architectural Technology at Mohawk.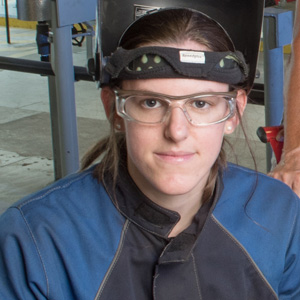 Maggie Fair
Instructor, Welding
Maggie is the Weld Shop Technician at Mohawk College and is a 5th year steamfitter apprentice working out of the United Association of Plumbers, Steamfitters and Welders of the United States and Canada Local 67 (UA Local 67). She began by creating steel artwork and soon realized how much she enjoyed learning the craft. Her first trade experience was a pre-apprenticeship program through UA local 67 and she is now working on completing her full apprenticeship. Maggie is teaching Welding for Women (Men Welcome) this Fall.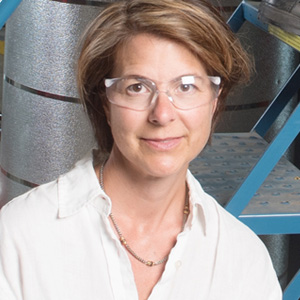 Nathalie de Caen
Student, Residential Design and Construction
Nathalie has been passionate about home construction for as long as she can remember. Although her chosen career lead her down a different path, she decided that she wants to learn more about her passion. Through Mohawk's Continuing Education Residential Design and Construction Certificate she gained a thorough understanding of home construction and is now one step closer to fulfilling her dream of building an energy efficient home.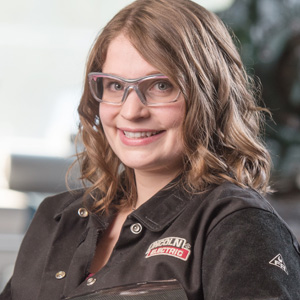 Bethany Fowler
Student, Welder Operator
The desire to create has been a part of Bethany her entire life and despite the diagnosis of a genetic condition, she has not strayed from her passions. The part-time Welder Operator program at Mohawk has given Bethany the opportunity to make that passion a reality, while managing a busy schedule. She plans to have a future in global volunteer construction, fabrication and eventually build her own line of high-performance vehicles. Without the opportunities provided by Mohawk, and those who believed in her, she would not have achieved what she has today.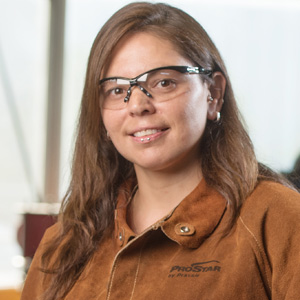 Bobbie-Jo Vyse
Graduate, Welder Operator
Four years ago while working as a night shift supervisor for PWO Canada Inc., Bobbie-Jo discovered her interest in welding. In order to advance her career, Bobbie-Jo enrolled in the Welder Operator certificate program at Mohawk College which she chose because of the program's description and the possible opportunities it could lead to. Now a graduate of the program, she has obtained her certification tickets through the Canadian Welding Bureau and is excited to explore different opportunities that the welding industry has to offer.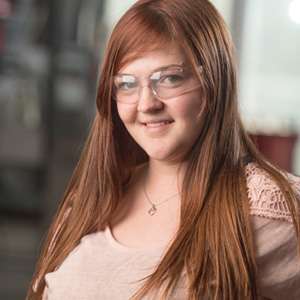 Kyrsten Poitras
Student, Welding
Inspired by her uncle's career as a millwright in Hamilton, Kyrsten has enrolled in Mohawk's Mechanical Techniques (Welding and Fabrication) program. She first found a passion for welding in her second year of high school while taking several welding classes. As a new student learning the trade, she is excited to have the opportunity to explore her talents and gain hands-on experience at Mohawk and, perhaps one day become a millwright too.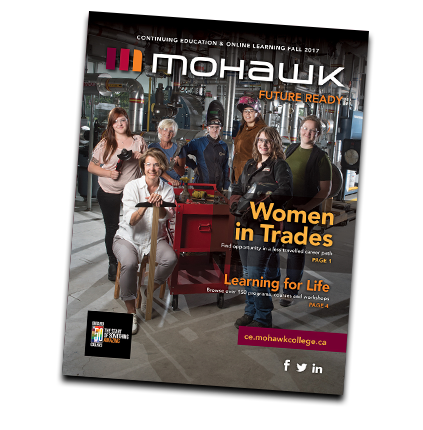 Continuing Education Catalogue
For more information on Mohawk's Part Time, Full Time and Apprenticeship Skilled Trades courses and programs visit Mohawk Skilled Trades.
View the Mohawk College CE Catalogue