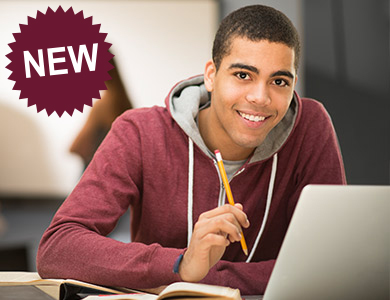 This list is for the entire Winter 2020 term.
Click on the Check Availability button to determine if the course you're interested in is open for registration.
---
Advanced Python – COMP10251
Apply your knowledge and skills of Python to build a database-backed web application using the Django framework and deploy the application to a managed cloud-based platform-as-a-service. Through a project-based approach, install and import modules from third party libraries, build database schemas and queries using Python and object-oriented programming patterns, and securely serve dynamic content over the web. 42 hours.
Artificial Intelligence – COMP10250
ACCELERATED! Explore artificial intelligence (A.I.) from three different perspectives: scientific, philosophical, and cultural. The scientific perspective provides insight as to how artificial intelligence technologies work, the current limitations, and supposed future potential. The philosophical perspective explores whether A.I. is good or bad, essential or dangerous, and what the future could hold. 42 hours.
Colour and Application – HIST10025
Learn about the most influential elements of design, through colour and its application. Covers an historical period of colour trends, interior space, pop culture and its political influences, colour is studied from a practical world perspective. 42 hours.
Digital Citizenship – INFO10220
Digital citizenship is a new area of study that examines the ways in which we can engage in civic life through online communication. Explore contemporary issues in online communications. 45 hours.
Information Systems – COMP10253
Explores the fundamental concepts of an information system as it applies to the supply chain industry. Includes: information systems, information systems security and ethics, information technology, data resource management, trends in telecommunications and enterprise resource systems used by the supply chain industry. 45 hours.
Make-up Theatrical and Special Effects 2 – ASTH10009
Learn how to make a silicone appliance from start to finish. Learn life casting, mold making, sculpting, how to work with silicone, painting and application. Gain skills in working together, product handling and safety, proper application and shop etiquette, cleanliness, working with a deadline and building on creativity skills. Supplies included. Prerequisite: ASTHWS029.
Net Zero Buildings – BLDG10141
Have you wondered what the difference is between traditional and net zero buildings? Learn the difference between the two, how net zero contributes to low carbon and obtain first hand knowledge of net zero building operations by touring Canada's first net zero institutional building, The Joyce Centre for Partnership and Innovation at the Mohawk College Fennell Campus.
RPAS (Drone) Aerial Photography Techniques – AFTD10037
Discover the preparation, in-flight and post-production techniques needed to understand aerial photography and video for RPAS (Remotely Piloted Aircraft Systems) also known as drones. Includes pre-flight planning, shooting strategies, maneuvering, file formats and Adobe Photoshop, plug-ins and Adobe Lightroom post production tips.
Science of Popular Diets: Impact of Nutrition and Wellness – HLTH10279
Explore concepts of human nutrition as they relate to fad diets and cultural norms, while gaining an understanding of the impact nutrition has on wellness and disease. Popular and culturally-specific diets are critically examined and assessed based on current practice and scientific evidence. Examine uses and applications of statistical analysis software to examine rudimentary mathematical and statistical principles and techniques, and applications in business and economics. 42 hours.
Statistical Analysis – STAT10002
Examine uses and applications of statistical analysis software to examine rudimentary mathematical and statistical principles and techniques, and applications in business and economics. 42 hours.
Windows Server – COMP10252
Designed for those working in a Windows Server environment or seeking Microsoft certification by focusing on Windows Server in an enterprise environment. Prep for Microsoft certification exams 70-410 (Installing and Configuring Windows Server 2012), 70-411 (Administering Windows Server 2012) and 70-412 (Configuring Advanced Windows Server 2012 Services). Successful completion of all three of these Microsoft Exams earns the Microsoft Certified Solutions Association (MCSA) Designation. 42 hours.