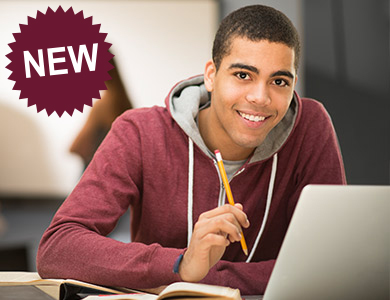 This list is for the entire Fall 2019 term.
Click on the Check Availability button to determine if the course you're interested in is open for registration.
---
"F" is for French – CULI10102
Interested in the classics? Learn some of the traditional, yet non "fussy" methods of classic French country cooking. Discover where it all began in this hands-on introduction, with a bit of history and loads of classic flavors.
Advanced Business Processes – BUSN10250
Discover advanced business processes and their interrelationship with organizational strategy and goals. Review methods of analyzing business processes, including process mapping and redesigning processes for efficiency. Understand theory, the opportunity to select a business process, and conduct the business process analysis. Following analysis, recommend process improvements that lead to improved efficiency and/or effectiveness. 42 hours.
Basic Footcare for PSW – HLTH10278
Provides Personal Support Workers (PSWs) theoretical and practical instruction in non-invasive foot care. Covers the importance of proper foot care, foot wear, infection control and when to refer to additional care. Consists of two 3-hour online webinars and one 7-hour in class session. Online content to be completed prior to in-class session, course content will be available 1 week before in-class dates. Do not trim your nails before in class session as care will be provided on each other.
Business Case Analysis – BUSN10251
Place yourself in the role of the entrepreneur and solve a variety of real business scenarios. Choose among various entrepreneurial opportunities, learn how to apply for funding and solve marketing, human resource, operational and financial scenarios. Hone your analytical and creative problem-solving skills to both solve business scenarios and present your rationale and solutions to an audience. 42 hours.
Cake Decorating for Fall – CULI10099
Celebrate the Fall colours with a cake for the season! Expand your knowledge by learning a different cake covering method using fondant to imitate tree bark and embellishing with pinecones, acorns and oak leaves. Perfect for your Thanksgiving table. Previous fondant experience is required.
Christmas Cake Decorating – CULI10100
Bring in the Holiday spirit by decorating a cake to celebrate the season! Expand your knowledge with a non-crusting buttercream icing used for covering the cake and decorating with a twig wreath, winter berries and magnolias or poinsettias. Previous cake decorating/piping experience is required.
Cooking Fusion – CULI10101
Join a local Chef for hands-on instruction, using international influences in a six-week session of fast, furious and "mostly" healthy meal options. You will be ?crashing? various culinary traditions together to learn how to create your own signature dishes.
Current Issues in Business 1 – BUSN10252
Analyze/discuss current events in business and examine relevant/reputable business periodicals/journals. Analysis includes discussions of business impact of events in question and modifications needed to capitalize on emerging opportunities or mitigate potential threats. Events for analysis are selected from national/global business environments. Gain a deeper understanding of the impact external events can have on business performance and employee productivity. 42 hours.
Current Issues in Business 2 – BUSN10253
Analyze/discuss current events in business and examine relevant/reputable business periodicals/journals. Analysis includes discussions of business impact of events in question and modifications needed to capitalize on emerging opportunities or mitigate potential threats. Events for analysis are selected from national/global business environments. Gain a deeper understanding of the impact external events can have on business performance and employee productivity. 42 hours.
Designing Kitchens and Bathrooms – CREA10195
Plan and design kitchens and bathrooms for today?s homes. Review the history of these rooms and discover the changes in importance in our homes. Learn the basics of cabinet styles, lighting requirements, appliances and current trends in kitchen and bathroom design. Understand minimum space requirements, counter and backsplash options, and work triangles to achieve a practical and functional application in planning these important rooms. 45 hours.
Drone Introduction – AFTD10036
Interested in Drones? Curious as to how drones work and how to fly one? Want to see how using a drone could help you in your business, or just for fun? Come out to our Drone Introduction workshop to see what can be done with drones, and to learn more about our RPAS courses. Instructors will demonstrate flying outside (weather permitting); students participate in basic flight control manoeuvers during indoor exercises.
Economic Policy – ECON10113
Examine macroeconomic topics such as national income measurement, aggregate demand, aggregate supply analysis, fiscal and monetary policy, international trade and exchange rates. 42 hours.
Emerging Technologies - Augmented/Virtual Reality – INFO10283
Interested in learning about Augmented Reality and Virtual Reality (ARVR) technology? Discover the history of the technology, the current and future applications, and how it affects industries. Explore the main companies and technologies in this space, future trends in the field, and the available career pathways. Gain a general understanding of AR/VR and discover future learning opportunities.
Emerging Technologies - Blockchain – INFO10284
What is a Blockchain and Cryptography? What are Bitcoin and Ethereum? How do distributed networks play a role (peer-to-peer protocols)? Explore the role of Bitcoin, Ethereum, and other blockchains like HyperLedger, in monetary policy, healthcare, data storage and other industrial/commercial applications. Understand blockchain fundamentals, Bitcoin and Ethereum, and their current and potential applications.
Emerging Technologies - Introduction to Cyber Security – INFO10285
With Cybercrime at an all-time high it is no longer an option to forgo cyber security even in a small business or at home, everyone is at risk. Focus on small business and home owners who want to learn how to better secure their home or business networks against cyber threats. Gain knowledge on cyber threats and vulnerabilities and how to protect against them.
Emerging Technologies - Programming – INFO10286
Explore the core ideas and skills a coder needs when programming on any platform with any language. Focus on the most important languages like JavaScript, C, Ruby, and Python. Discover the strengths of each languages and learn why you might choose one over another. Goals include: recognizing what is common across all of these languages; identifying what the program is doing under the hood; and making sense of the buzzwords and jargon that you cannot avoid when programming.
Employee Training and Development – HRES10025
Introduces the theories of education and learning as they pertain to training and development. The concepts of need, needs analysis, program planning, and program development will be explored. Emphasis will be on establishing training/learning objectives, selecting appropriate training methods, implementation strategies, teaching techniques, and program evaluation. 42 hours.
Entrepreneurship – BUSN10254
Gain insight into your entrepreneurial abilities including in-depth knowledge of successful business models, personalized idea creation, research and planning. 42 hours.
Event Photography – PHTO10083
Focus on all the aspects of photographing an event, be it a fundraiser, community event, golf tournament, bridal shower or family function. Discover the importance of the personality and interactions of the photographer with those in attendance at the event. Understand the photographer?s required skills and preparation needed to successfully capture beautiful event images. Location fees may be extra.
Financial Analysis – FINC10056
Provides the skills to conduct financial analysis using Microsoft Excel. After a review of financial statements, create spreadsheet models to analyze income statements, balance sheets and cash budgets. Time-value of money calculations, ratio analysis, financial forecasting and break-even analysis are automated through the design and development of spreadsheet models. Recommended Prerequisite: FINC10033 (Finance for Non-Financial Managers). 42 hours.
Fundamentals of Lighting – CREA10196
Develop an understanding of light sources, calculations, illumination, electrical control, layout, and specifications as they apply to the theory of interior decorating. 42 hours.
History of Design Trends – HIST10029
Explore evolution of design and the relationship of current and past trends. Study history of material culture in Europe, British Isles & North America from previous centuries to current times. Investigate periods/relationships through various methods with the expectation of developing a critical eye. Through online lectures, research and presentations, gain understanding of many connections in design trends throughout time. 42 hours.
History of Furniture and Accessories – HIST10030
Introduces the historical furniture styles of France, England, and Early America which are related to the contemporary reproductions and adaptations of furniture styles today. This knowledge of furniture and accessories enables students to recommend suitable furnishings for a given decorating concept. 42 hours.
Interior Materials and Surfaces – CREA10197
Flooring, paint, wallpaper, mouldings and other materials are products used to create style and enhance the home. Discuss products available on the market, including their merits in different environments: what works well in one setting may be a disaster in another. Learn how to calculate the amount of product needed for a space and how to properly install it. Includes ceiling styles, trim, and mouldings, and the correct tools needed to complete each job. 45 hours.
Introduction to Forensic Accounting and Fraud Investigations – ACCT10126
Financial crime and fraud are prevalent in North American society and are a challenge for accountants, auditors and other professionals to detect and prevent. Understand a variety of fraud theories and schemes, such as credit card and identity theft, money laundering, financial statement fraud, healthcare fraud, insurance fraud, skimming and larceny schemes, cheque and credit card fraud, billing schemes, payroll schemes, bribery and Internet fraud. 50 hours.
Managing Upwards – MGMT10167
Designed to assist participants with their transition into management and understanding the challenges of first-time manager.
Market Research – MRKT10089
Introduces the basic principles and practices of business research. Learn to effectively apply the tools, techniques, and methodologies through conducting a number of topically relevant research studies. Research areas covered include the research method, problem definition, exploratory research, secondary data research, primary data research methods, sample design and procedure, data analysis, and report preparation and presentation. 42 hours.
Marketing for Managers – MRKT10088
Introduces the key concepts of marketing management including the marketing framework and the various components of marketing management that lead to a competitive and dynamic business environment. Create and present a comprehensive marketing plan. 42 hours.
Mathematical Models – BUSN10248
Examine the application and use of mathematical models in business to make smart and calculated decisions via computation and analysis of quantifiable data. Through applied and case scenario study, learn what, when, where, how, and why to apply select mathematic models (e.g. cost-benefit analysis, EBITA, profit-loss) in business to ascertain valid and steadfast solutions to business problems. 42 hours.
Part 9 - The House - Health and Safety – SAFE10001
Deals with plan examination and inspection of the health and safety-related aspects of the house. Includes: an introduction to the Ontario Building Code: the house - general; fire safety and protection; chimneys; fireplaces; inserts and solid-fuel-burning appliances; stairs; guards; insulation; health and comfort requirements; party walls; final interior inspections; and final exterior inspections
Perinatal Support Worker – HSCI10240
As an independent, ancillary, member of the health care team the PNSW will act as an advocate for the women and families they support. Working in collaboration with other members of a woman's health care team the PNSW can create the most appropriate and personalized emotional, educational and physical support for mother, baby and family. Blended delivery: 128 hours in class, 384 hours of independent study, 500 hours apprenticeship/volunteer work.
Photographing Seniors – PHTO10104
Focus on how to photograph seniors to best reflect their individuality and unique qualities by promoting positive images of aging. Through photography we will focus on how to showcase the abilities and unique attributes of each senior through photography. Model fees included.
Sales and Business Practices – BUSN10256
Focus on the skills required to successfully operate an interior decorating business. Emphasis is placed upon client consultation, sourcing, selling, operational management and financial management. Develop a business plan, which provides exposure to market research, marketing strategies and financial planning. 42 hours.
Wedding and Engagement Photography – PHTO10106
Learn the tools you?ll need to work with clients through a wedding photography experience. Focus on client interactions, engagement sessions, and overview of the wedding day from a photographic standpoint. Course includes live demo and hands on shoot with sample clients.