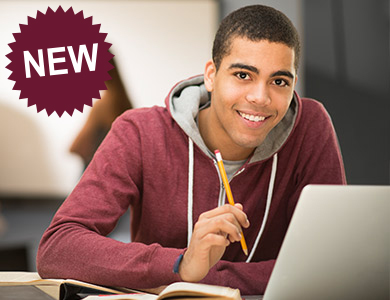 This list is for the entire Spring 2019 term.
Click on the Check Availability button to determine if the course you're interested in is open for registration.
Do you have an idea for a new course or program?  Let us know by completing our online suggestion form!
---
ACAF - Business Law – LAWS10220
Gain basic legal literacy needed by business professionals to effectively manage legal risks and identify business opportunities arising from the legal environment. Explore an introduction to the Canadian legal system, tort law and professional liability, the principles of contract law, debtor and creditor relations, real and personal property, intellectual property, and forms of business organization (agency, sole proprietorship, partnership, and incorporation). 63 hours.
ACAF - Intermediate Financial Reporting 1 – FINC10054
Build on introductory financial accounting skills with focus on the asset section of the statement of financial position. Explore general financial statement presentation, revenue and expense recognition and specific components of the asset side of the statement of financial position, and related Income Statement effects. Develop the ability to prepare external financial statement components consistent with Canadian Generally Accepted Accounting Principles (GAAP). 63 hours.
ACAF - Intermediate Financial Reporting 2 – FINC10055
Focus on the liabilities and equities section of the statement of financial position. Explore liabilities, leases, pensions and post employment benefits, corporate income taxes, shareholders' equity, complex debt and equity instruments, earnings per share, accounting changes, cash flow statement, financial statement analysis. Prepare external financial statement components consistent with Canadian Generally Accepted Accounting Principles (GAAP). Prerequisite: FINC10054. 63 hours.
ACAF - Introductory Financial Accounting – ACCT10124
Prepare financial statements that summarize an entity's economic events through the use of Generally Accepted Accounting Principles (GAAP) reporting standards. Examine and interpret financial statements including the balance sheet, income statement, statement of retained earnings and cash flow statement. Through various learning techniques including interactive lectures, inquiry based learning and individual and group work, assess the financial performance of an entity. 63 hours.
ACAF - Introductory Management Accounting – ACCT10125
Examine how accounting information is used with organizations to plan, monitor, and control. Managers in all functional areas have to deal with the management accounting system of the organization they work for. Acquire a basic understanding of how such systems operate, the language they use, and their limitations. Through various learning techniques including interactive lectures, inquiry based learning and problem solving assess the managerial performance of an entity. 63 hours.
Adobe Photoshop I – INFO10278
Develop design and image creation skills using Adobe Photoshop. Explore how to source images, create, develop, and assess various design solutions and execute projects in a professional manner. 42 hours.
Adobe Photoshop II – INFO10279
Further develop skills obtained in Adobe Photoshop I. Restore black and white images and gain skills in image correction by using blurring, adjustment layer, layer masks and liquifying techniques. Produce content for various media. Prerequisite: INFO10278. 42 hours.
Bluebeam Workshop – BLDG10137
Bluebeam Revu is a PDF viewing and editing software made specifically for architects, engineers, superintendents and other professionals in the construction industry. Explore creating and managing PDF markups, strategies for tracking changes, creating RFIs, quantity take-offs and customization tools to make Bluebeam ideal for the user. A basic understanding of construction contract documents and data flow is recommended.
Business Planning for Tradespersons – BUSN10232
Research and develop a trades business plan at a level that is ready to implement. Examine the steps and methods for developing a complete business plan including marketing, operational and financial components in addition to evaluating the viability of business ideas. Prerequisites: BLDG10729 and BLDG10730 and FINC10053 and MRKT10087.
Climate Change and Business Adaptation – BUSN10231
Analyze the science behind climate change and understand important events which have shaped the climate change debate. Examine human population and understand how our use of resources shapes the business landscape. Discover the Food-Water-Energy Nexus and examine the role sustainability plays in balancing key commodities for life and business. 45 hours.
Dreamweaver Advanced – INFO10281
Further develop skills obtained in Dreamweaver (Webpage Authoring). Explore HTML5 and CSS3, typography, layouts, navigation, interaction design, managing CSS, working with JavaScript behaviours and CSS interactivity, utilizing advanced time-saving features within Dreamweaver, and developing mobile websites using Dreamweaver and jQuery Mobile. Prerequisite: COMP10138. 30 hours.
Ethical and Legal Issues in the Trades – BUSN10230
Understand and improve your ethical position as a trades business owner. Review how to make tough yet ethical choices within the pressures of competition. Explore your personal integrity threshold and determine the impact of your decisions on business results using current events, case studies and discussions. Examine legal considerations in the operation of a trades business.
Financial Processes in the Trades – FINC10053
Provides a financial toolkit specifically designed with the entrepreneurial Journeyperson in mind. Explore the logic behind appropriate project pricing and time to completion charting, which can be the difference between profit and loss. Introduces the simplicities of an IPO and the complexities of the risk and return correlation.
Home Flood Risk Assessment Training – BLDG10134
Examine the impact of climate change, municipal engineering practices, and government land development policies on the risk of floods. Explore how the availability of flood risk insurance for homeowners has evolved. Complete a visual assessment of risks at homes built during different eras, identify opportunities to reduce risks and where to investigate further. Demonstrate the use of a nationally recognized flood risk assessment tool by completing a full flood risk assessment. 42 hours.
IBM Application Security Engineer – COMP10235
Scan web applications against vulnerabilities and attacks. Explore OWASP security standards, Glassbox scanning, cross-site scripting, broken authentication, cross-site request forgery and threat analysis and reports. Earn IBM Official Badges. 40% online and 60% in class. Basic knowledge of web development, HTML, HTTP and application security is required. Schedule might change. Check the website for details.
IBM Blockchain Developer – COMP10234
Discover blockchain concepts such as business networks, participants, assets and trusted transactions using Hyperledger Fabric, Hyperledger Composer and IBM Blockchain Platform covering shared ledger, smart contracts, consensus and blockchain architecture. Earn IBM Official Badges. 40% online and 60% in class. Basic knowledge of JavaScript, Node.js, Angular.js, Golang, Docker and Kubernetes. Schedule might change. Check the website for details.
IBM Business Intelligence Analyst – BUSN10227
Explore report building techniques using relational data models. Enhance, customize and manage reports including Active reports and functionality. Earn IBM Official Badges. 20% online and 80% in class. Basic database, XML, Microsoft Windows operating system, internet and web browser usage experience and knowledge of an organization's business intelligence and reporting needs are required. Schedule might change. Check the website for details.
IBM Business Process Developer – BUSN10226
Discover process modeling, case management, enhancing coaches, and integration services in the different phases of the business process management (BPM) lifecycle. Explore implementation of BPM methods and understanding the process portal. Earn IBM Official Badges. 40% online and 60% in class. Basic experience of modern programming, SQL syntax, JavaScript, web services as well as practical knowledge of data structures is required. Schedule might change. Check the website for details.
IBM Security Intelligence Engineer – COMP10236
Consolidate event logs from device endpoints within a network to identify threats. Enhance skills in data security, event offenses, asset profile offenses and event rules. Investigate offenses generated from network logs and create rules for prevention. Earn IBM Official Badges. Basic security fundamentals, IT infrastructure, Linux, Windows, TCP/IP networking and Syslog knowledge are required. Schedule might change. Check the website for details.
Icentia CardioSTAT ECG Analysis and Reporting – HSCI10239
Develop advanced ambulatory ECG analysis and reporting skills using Icentia?s CardioSTAT ECG analysis reporting tool (EART) software. EART software is an adjunct to the CardioSTAT ambulatory long-term ECG monitor.
Inclusive Leadership Practices: Building Capacity for Inclusion – MGMT10170
Explore the contemporary workplace emphasizing intercultural competence and organizational cultures in the context of diversity and inclusion. Examine organizational barriers, and power relations that result in inequities in the workplace. Investigate change management processes that can build high-functioning, inclusive workplaces that draw on the diverse strengths of all staff members and employees. Prerequisite: MGMT10168. 42 hours.
Inclusive Leadership Practices: Creating Inclusive Cultures in the Workplace – MGMT10169
Focus on defining inclusive leadership strategies for effectively leading and managing organizational change in this final Inclusive Leadership Practices course. Examine these strategies and reflect on them to support their own growth as effective leaders for inclusion. Research the leadership of a current workplace as it relates to the focus on inclusive leadership practices. Prerequisite: MGMT10170. 42 hours.
Inclusive Leadership Practices: Leadership in Contemporary Workplaces – MGMT10168
Take this opportunity to analyze the evolving nature of contemporary workplaces in an increasingly globalized world. Various models of leadership will be examined with a focus on practices that build effective work environments. Explore and reflect on your own values and beliefs relative to leadership practices. 42 hours.
Intermediate Python – COMP10238
Expand on the knowledge learned in Introduction to Python by exploring advanced Python data structures, managing project files, performing basic error handling and testing. Apply recommended programming practices including documentation and naming conventions to build Python files through hands-on activities. 42 hours.
International Business – BUSN10228
Examine the terminology of international business. Explore the influence of forces such as culture, economics, politics, and geography on business and markets, as well as relevant international organizations (World Bank, World Trade Organization), and Canadian government policy affecting international business. Equivalent to BUSN10192.
Introduction to Python Programming – COMP10237
Install and set up a Python development environment and learn to apply fundamental concepts of Python programming by manipulating various data types. Execute Python scripts that use logical operators, conditional statements, and loops through hands-on assignments. 42 hours.
Marketing a Trades Business – MRKT10087
Engage participants in practical exercises on how to improve a trades business through proven marketing strategies. Determine how service marketing in a trades business differs from traditional product marketing, considering various messaging and media options that resonate best with trades customers. Create a streamlined plan of action to promote your service.
Mentored Knowledge Integration Project – NRSG10118
Apply knowledge related to concepts, care and treatment modalities in nephrology nursing through an online seminar and mentored practicum. Develop and present a knowledge integration project that emphasizes an evidence-based and person-centered approach to meeting complex needs of populations at risk for, or affected by, kidney disease. Prerequisites: NRSG10108 and NRSG10115 and NRSG10117 and NRSG10118 and NRSG10120.
Presentations and Desktop Publishing – INFO10280
Perform mail merge, create drawings and WordArt objects using MS Publisher by utilizing objects, frames and text. Create stationery, design master pages and use layout and page techniques. Create electronic presentations using MS PowerPoint. Students should use MS Publisher and MS PowerPoint 2016 exclusively. 40 hours.
Quantitative Methods II – BUSN10235
Focus on statistical inference involving two or more populations, simple and multiple regression, and correlation and linear programming. Perform data analysis using computer outputs. Prerequisite: BUSN10045 (Quantitative Methods). 45 hours.
Remotely Piloted Aircraft System (Drones) Flight Review – AFTD10035
This mandatory assessment is required for candidates wishing to apply for their small RPAS endorsed for advanced operations pilot certificate. Work through skills documented in TP15395 while under the careful assessment of one of our approved flight reviewers. Note: In order to be admitted to this course, the candidate shall have successfully completed and passed the Transport Canada Small Remotely Piloted Aircraft (VLOS)?Advanced Operations exam. See website for location details.Drone required.
Remotely Piloted Aircraft System (Drones) Ground School – AFTD10033
Designed to meet and exceed Transport Canada?s Remotely Piloted Aircraft System (RPAS) Pilot Knowledge Requirements (TP 15263) this training covers the knowledge required to conduct advanced flight operations with small RPAS (drones) in Canada. Upon successful completion, students will be able to confidently challenge the online Transport Canada certification exams. See website for location details.
RPAS Flight Training – AFTD10034
Prepare students to undertake the Transport Canada flight review requirement for advanced operations in this practical course. Explore rudimentary aircraft attitudes and movements and then progress though exercises devoted to developing the necessary hand eye coordination and situational awareness to manipulate these aircraft. See website for location details. Students must bring their own drone.
Statics for Engineering Technology – BLDG10119
Apply vector algebra and trigonometry to the analysis of statically determinate structures. Utilize Newtonian physics and mechanics of rigid bodies to apply the concepts of static equilibrium and free body diagram. Analyze two-dimensional structural elements and the loads applied on them. The structural elements are idealized as simple beams, frames, cantilevered beams and trusses carrying point, uniformly distributed and linearly varying loads. 60 hours.
Sustainability and Business – BUSN10233
Learn how to position sustainability as a driver of business success and innovation, not as a threat to it. Examine sustainability and its impact on today's business model and explore the three dimensions of sustainability (environmental, social, economic) to learn how to select sustainability-related labels and metaphors that are the most appropriate for specific organizations. 45 hours.
Transitioning to a Circular Economy – BUSN10229
Learn to re-think economic systems and how to contribute to a circular economy by implementing new technologies and novel business and design approaches. Explore how a circular system can create value by reusing and recycling products and how we can take inspiration from nature. Examine a wide variety of business and manufacturing processes in a broad cross-section of industries. 45 hours.
Transportation and Warehousing – BUSN10234
Examine the location and transportation stages of the supply chain. Includes: transporting and warehousing goods, and compliance with legislation and regulatory bodies. Equivalent to: BUSN10191. Prerequisite: BUSN10215. 45 hours.