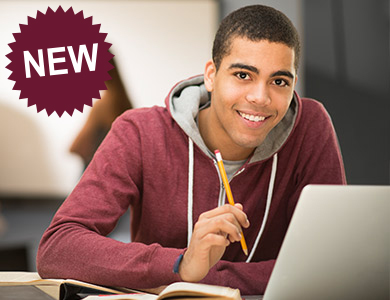 This list is for the entire Winter 2019 term.
Click on the Check Availability button to determine if the course you're interested in is open for registration.
Do you have an idea for a new course or program?  Let us know by completing our online suggestion form!
---
Construction Industry – BLDG10728
Explore the many facets of the construction industry and develop a deeper knowledge of the factors that impact the industry. Increase awareness of various participants and stakeholders that are typically involved in a commercial construction project. Understand issues such as impact on the economy, safety, environment, and use of technology. 36 hours.
Discover Machine Quilting 2 – TEXT10062
If you know basic quilting, this course is for you! Improve and build on your skills while learning to make different blocks, including paper piecing and applique and how to sash and utilize cornerstones in a quilt. Bring sewing machine and rotary cutter. Cutting mats supplied.Textbook included.
Drafting Fundamentals & Standards – TDRWEA106
Recognize and apply basic principles of drafting in the fields of architectural, construction, civil, and transportation engineering. Perform basic drafting techniques including line work, lettering, dimensioning, sketching, and drawings assembly. Demonstrate the ability to interpret and understand blueprints.
Emerging Trends and Innovation in Trades – BLDG10729
Equips future leaders and entrepreneurs in the trades with the ability to analyze and manage emerging trends and nurture a culture of innovation within their fields. Use case studies, research reports, online collaborative tools and creative thinking methods to develop the ability to continually improve the day-to-day operations and long-term sustainability of a trades business. 45 hours.
Fire Code and Inspections – SAFE10133
Study the application and enforcement of the Ontario Fire Code and develop skills for conducting comprehensive fire safety inspections in a variety of occupancies.
Gentle Persuasive Approaches – HSCI10232
An innovative, 4-module dementia-care curriculum based on a person-centred approach to care. The curriculum is evidence-based, interactive, and practical. Understand responsive behaviours so you can effectively and appropriately respond in a workplace setting. GPA includes respectful, self-protective, and gentle redirection techniques for use when catastrophic behaviours do occur. Book fee included.
IBM Business Process Analyst – BUSN10217
Learn about managing upstream and downstream impacts and the cross-functional importance of processes to the overall objectives of an organization. Understand concepts such as process analysis, process improvement, macro design, Playback 0, and identifying and working with key performance indicators (KPIs). You can challenge the IBM Explorer and Mastery Award exams to earn IBM Official Badges. Blended delivery: 40% online, 60% in class. Schedule might change. Check the website for details.
IBM Predictive Analytics Modeler – BUSN10218
Learn the essential analytics models to collect and analyze data efficiently. Gain skills in predictive analytics models such as data mining, data collection and integration, nodes, and statistical analysis while using tools for market research and data mining to predict problems and improve outcomes. You can challenge the IBM Explorer and Mastery Award exams to earn IBM Official Badges. Blended delivery: 20% online, 80% in class. Schedule might change. Check the website for details.
Indigenous Insights: Micro Course – INDS10024
Learn about indigenous people of Canada to dispel stereotyped myths in this self-guided online workshop. Increase awareness of key social, cultural or political issues that affect indigenous peoples.
Legalization of Cannabis in Canada – LAWS10215
After almost 100 years of prohibition the Canadian government is legalizing the recreational use of cannabis making Canada the second country in the world to do so at a national level. Examine the history of cannabis within Canada, develop insights of factors behind the decision to legalize, discuss the findings of the Cannabis Legalization and Regulation Task Force and explore the emerging legal framework surrounding the personal use of cannabis. Must be 19 years of age. 42 hours.
Mental Health First Aid - Adults who Interact with Youth – HMNS10147
Intended for an adult audience whose primary focus is youth aged 14-25, this course prepares you to interact confidently about mental health with the young people in your life - including at school, extra-curricular activities, social services, family, friends, and in the community. Includes instruction about eating disorders and deliberate self-injury in addition to the 4 most common disorders discussed in MHFA BASIC. Training material will be provided in class.
New World Favorites – CULI10098
Pressed for time? Why not press empanadas? Join a local chef for some time saving "eats" in a few sessions of fast, furious and (mostly) healthy dinner options. Discover culinary spirit of the Americas - north, south, east and west and explore the international influences that we all call home cooking.
Operating a Trades Business – BLDG10730
Operating a trades business involves legal and ethical challenges. Develop a foundational understanding to improve your ethical position as a trades business owner, including how to make tough yet ethical choices within the pressures of competition. Use current events, case studies, and discussions to explore personal integrity thresholds and determine the impact of decisions on business results. Examine legal considerations such as legislative, contractual, and municipal obligations. 45 hours.