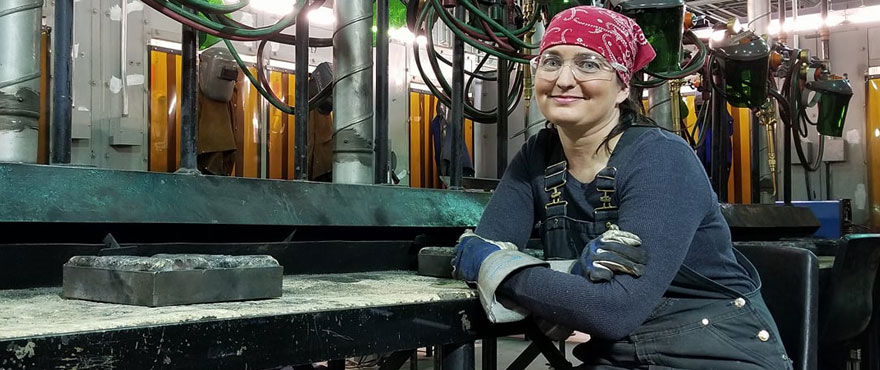 Spotlight on Nicole LeClair
Nicole LeClair is a Welding Engineering Technologist, a Welding Instructor at Mohawk and a major supporter of women in trades.
Nicole thoroughly enjoys sharing her love of the trade with future welders and always tries to mentor and advocate for youth to enter the trades. There is ample opportunity to succeed in the trades, especially welding.
Nicole has also recently created a welding bursary award. Her mission is to make grants in support of students who want to pursue welding at the post-secondary level within the province of Ontario, and is committed to providing the bursary on an annual basis.
Donate or learn more about the Nicole LeClair Welding Bursary Award.
The skilled trades workforce is predominantly male - in fact women only represent 3 to 5 per cent.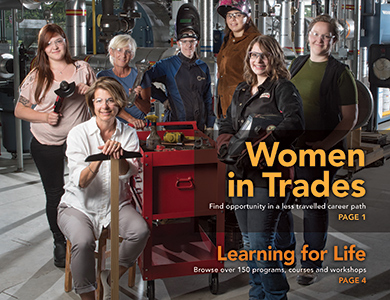 Mohawk CE featured women in trades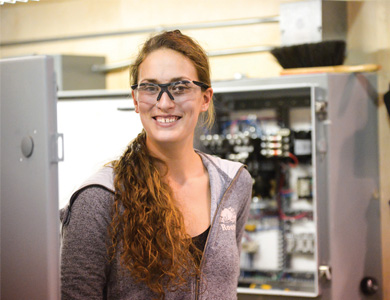 Skilled trades programs & courses
An anonymous research survey about women working in the skilled trades was recently undertaken, and closed on February 28, 2018. For those that took the survey, we thank you. 

Your participation helped us:
Gain an understanding of the current local skilled trades workplace environment
Identify ways to help women explore opportunities in skilled trades through communication and education
The study is expected to be completed April 2018, and a summary of results will be posted on this page.