Earn a certificate or diploma part-time
Continuing Education offers in-class or online learning opportunities that work with your schedule and your life. Achieve your goals and earn a diploma or certificate in a part-time, flexible environment. View our programs that can lead to a credential.
FEATURED PROGRAMS
Community and Social Services Management Certificate
Develop the skills to manage community organizations, including those in the public, private and not-for-profit sectors.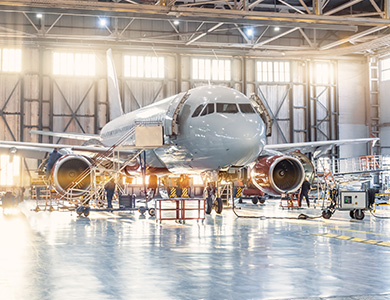 UpSKILLING AEROSPACE INDUSTRY WORKERS
McMaster AeroSkills Project
Supported by a Government of Canada investment through the Federal Economic Development for Southern Ontario – FedDev Ontario, this is a collaborative initiative supporting small- and medium-sized enterprises (SMEs) in recovering from the pandemic.
There are many exciting new micro-credentials that have just launched to give you focused, in-demand skills to enhance your career. Discover our wide selection including 3D Visualization for the Built Environment, Accessible Documents, Certified Practitioner of Multi-Sensory Environments and Data Systems & Visualization for Manufacturing.
Discover our broad range of courses and programs!
Our instructor-led courses offer the flexibility to take a single course or work towards a credential.
Connect with us