The mandate of the Bay Area Climate Change Council (BACCC) is to provide strategic leadership and function as an ongoing forum for advice, feedback and guidance to the Bay Area Climate Change Implementation Team(s) (BACCIT) via the independent Support Team of coordinators in the Bay Area Climate Change Office (BACCO).
The purpose of the council is to set priorities for action for the implementation team(s) and to drive local climate action through goal setting and evaluation.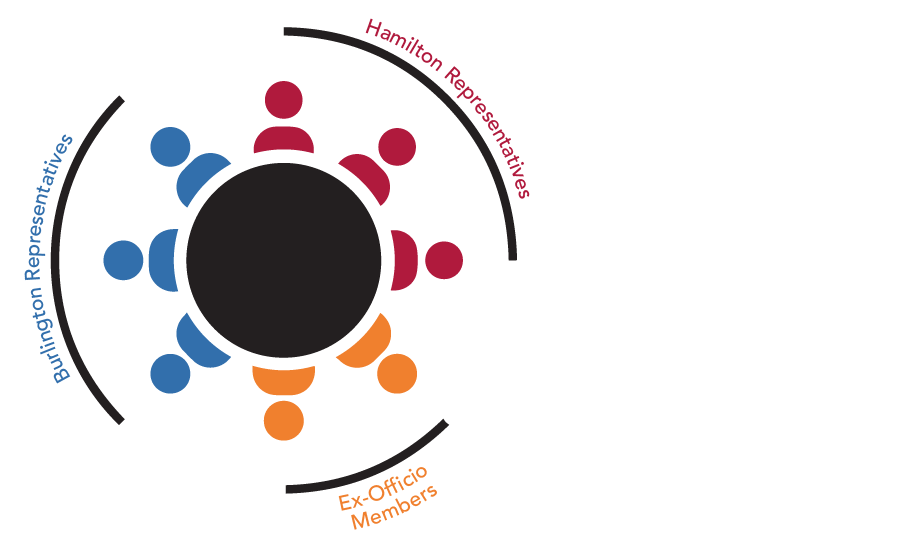 Council Members
The BACCC is a non-political, independent advisory committee. The inaugural BACCC consists of the member organizations listed below, although the composition of the Council will evolve over time as regional priorities and Council requirements change.
Chair - Richard Koroscil
Burlington Economic Development Corp - Anita Cassidy
Burlington Green - Amy Schnurr
Burlington Sustainable Development Advisory Committee - Carolyn Barnes
Burlington citizen - Anna Pautler
Clean Air Hamilton - Bruce Newbold
Conservation Halton - Kim Barrett
Environment Hamilton- Lynda Lukasik
Hamilton Chamber of Commerce - Richard Allen
Hamilton Conservation Authority - Scott Peck
Hamilton Health Sciences - Victoria Brzozowski
Hamilton Industrial Environmental Association - Karen Logan
Sustainable Hamilton Burlington - Rafiq Dhanji 
United Way Hamilton Halton - Mike Mikulak
Committee members are guided by Terms of Reference and members were selected based on community input received during the stakeholder engagement process.
The following CCCM Partners assist the Council in an Advisory role:
City of Hamilton – Trevor Imhoff, Andrea McDowell, Shelley Rogers
City of Burlington – Lynn Robichaud
Centre for Climate Change Management at Mohawk College – Kate Flynn