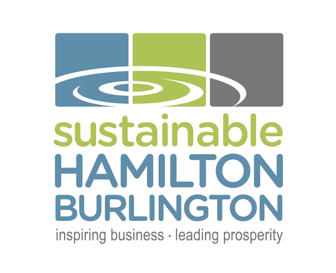 Forward-thinking leaders are doing business differently. They are looking at the way they operate through the lens of the impact they have on their people, their communities and the environment. In the process, they are seeing positive benefits and realizing a new kind of prosperity, proving that sustainability is good for business.
The Industry Partnerships Initiative (IPI) program - a collaborative effort between the Centre for Climate Change Management at Mohawk College, the local business sector and Sustainable Hamilton Burlington - was developed to support local business leaders who want to create positive, sustainable changes throughout their organizations and prepare to thrive in a low-carbon economy.
Through membership in the Sustainable Business Initiative, organizations have access to numerous tools and resources to set greenhouse gas emissions reduction and other sustainability goals and measure results. Members also have access to Mohawk College's leaders in energy and engineering technology management, and outstanding learning and networking opportunities with other Bay Area businesses. Their successes are celebrated at gala events and in annual business reports.
In addition, member companies can enlist faculty-supervised interns to help with their GHG reduction and other climate change or sustainability activities through our unique Collaborative Experiential Learning program.
If you're ready to create greater sustainable value for your company, institution or organization while contributing to a thriving, resilient economy and community, we're here to help you in your transformation.
---
Get Involved
Join us in creating a more resilient local business community!
Contact Kate Flynn at kate.flynn [at] mohawkcollege.ca