Students helping businesses arrive at effective sustainable solutions.
Through the CEL program, more than 200 students were engaged in projects to find creative solutions for organizations trying to improve their sustainability performance. Here are a few examples of how Mohawk College students are helping local companies make sustainability "the way business is done" in the Bay Area.
Renewable Energy Feasibility Study for Fishway – Royal Botanical Gardens

Hamilton's Royal Botanical Gardens (RBG) engaged students to arrive at solutions for two issues. First, the RBG has committed to reducing 20% of their 2017 GHG emissions over 10 years. Students were asked for recommendations to help RBG meet their goal.
The second request related to RBG's Fishway, which allows native fish species passage between Cootes Paradise and Lake Ontario while restricting invasive species from entering Cootes Paradise. In the event of a power loss, cages containing fish could not be lowered, which could lead to fish fatalities.
Students were tasked to investigate the following:
How to run operations of the Fishway independent of the grid with the option to switch back to the grid as a failsafe. This can include solar, wind and potentially wave energy capture.
How to illustrate renewable energy options to the public
The feasibility of an energy storage system at the Fishway
The project is still underway and expected to conclude by the end of 2018.
Aldershot School Energy Audit – Halton District School Board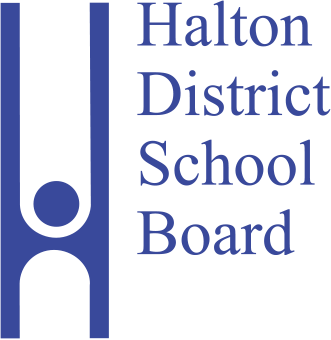 Aldershot School located at 50 Fairwood Place, West Burlington, Ontario is one of the oldest buildings in the Halton region. Aldershot School plans to become more energy efficient in the future in terms of their lighting.
Students were asked to do the following:
Create feasibility and cost-benefit analysis of switching to LED lighting
Complete a light audit
Complete a luminosity standards audit
The light audit and analysis provided:
Comparison between total power consumption for original lighting vs. proposed LED lighting system
Cost-benefit analysis for electricity cost with original system vs. proposed system
An idea where luminosity was below standards
Waste Audit – Smart Recycle
Municipal waste programs are challenged when it comes to informing residents and businesses of the proper divertible materials accepted in the recycling stream. Many are confused about which materials can or cannot be recycled. Waste haulers may not be properly informed and will pass on incorrect information. Sometimes important details are omitted to avoid overwhelming the public. The result is costly recycling contamination.
Students were asked to do the following:
Conduct a full waste audit based on Smart Recycle's current diversion program
Determine a true diversion rate and capture rate for the divertible material
Calculate the potential diversion rate if all divertible materials were captured
The waste audit provided:
A true picture of Smart Recycle's waste generation and composition
Insight as to where improvements can be made
Information on how to further reduce waste through use of reusable materials/goods and a reduction in packaging waste
Information that was used to inform and educate citizens on recycling contamination and how to properly recycle
Staff education on the diversion program
---
Contact Us
Does your company have a sustainability-related problem or opportunity?
Find out how you can participate in the CEL program. Contact Kate Flynn at 905-575-1212 ext. 4366 or kate.flynn [at] mohawkcollege.ca