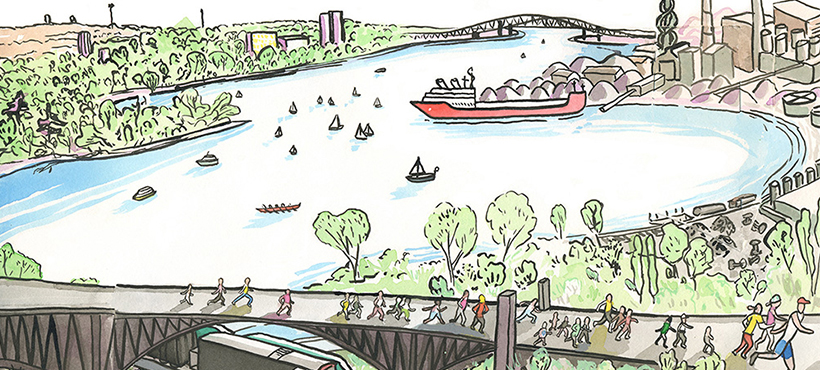 A powerful collaboration between the Cities of Hamilton and Burlington and the Centre for Climate Change Management at Mohawk College.
At its core, BACCO is a commitment by the Cities and Mohawk College to address climate change on a regional scale - sharing resources, expertise, and best practices to accelerate climate change action.
The Bay Area Climate Change Office (BACCO) partners work together on:
Community engagement and outreach - educating and informing community members about climate change
Supporting the Bay Area Climate Change Council (BACCC)
Evaluating and supporting market readiness for deep energy retrofits in the residential and commercial sectors
Supporting information sharing and collaboration on regional climate issues
In 2018, BACCO commissioned a regional GHG inventory. These inventories are used by both Cities and the Bay Area Climate Change Council (BACCC) to inform priority actions on climate change in the coming years."


The Bay Area Climate Change Council (BACCC) is a social impact initiative made up of 14 community leaders from Hamilton and Burlington. BACCC's vision is for the Bay Area to be a thriving and resilient zero carbon community by 2050.
The mandate of BACCC is to provide strategic leadership and function as an ongoing forum for advice, feedback and guidance to the Bay Area Climate Change Implementation Team(s) (BACCITs) via the independent Support Team of coordinators in the Bay Area Climate Change Office (BACCO). 
To date, BACCC has supported the City of Hamilton and Burlington's climate change emergency declarations and consulted on both community's climate energy plans. In 2020, the BACCITs will tackle climate actions on the areas of:
Smart transportation policies and solutions that reduce greenhouse gas emissions
Deep energy retrofits for homeowners and property owners
Food policies and programs that support local food and protect agricultural lands
Progressive municipal policies that support climate change mitigation, adaptation and resilience
BACCC continues to hold community consultation and engagement at the core of its activities. A Climate Change Forum was held for the community to provide an update on the BACCC activities, share its ambitious work plan for 2020, and engage the public in understanding the climate change priorities of the Bay Area community.