Mohawk College continues to adapt plans in response to the COVID-19 pandemic based on guidance from our local Public Health authority.
Please check this website regularly for the latest updates.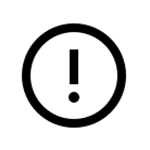 COVID-19 Self Disclosure​
Students and employees who have tested positive for COVID-19 or have had symptoms that are consistent with COVID-19 are asked to complete the COVID-19 Self Disclosure Form.
Tips for Staying Healthy
Information for...
Read more about COVID-19 (Coronavirus)
Resources