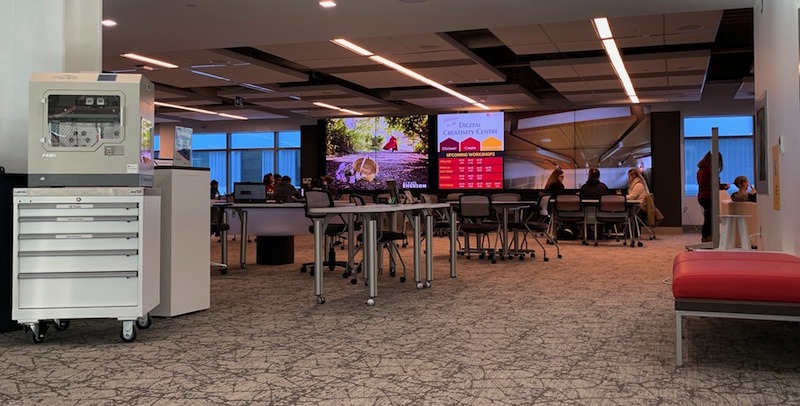 Digital Creativity Centre (DCC)
Room EA105
This vibrant, collaborative centre provides access to many digital technologies such as virtual reality/augmented reality equipment, 3D printers, laser cutter, tinkering tables and media production and editing studios—all framed around a stunning visualization wall to showcase the students' interactive storytelling and to promote industry partnerships and events.
The Digital Creativity Centre provides a dynamic and enriching learning experience with a focus on 21st century learning – digital skills, creativity, collaboration, experiential and applied learning.
Access to the Digital Creativity Centre is closed for the beginning of the Fall 2021 term. Join our Virtual Digital Creativity Centre, an interactive experience with custom avatars, group space with whiteboards, and Learning Technology Coaches available to help.
To learn more about creative tools, visit the Digital Skills Toolkit.