---
When Mitchell reflects back on his Mohawk experience, he says it has
been a dream come true.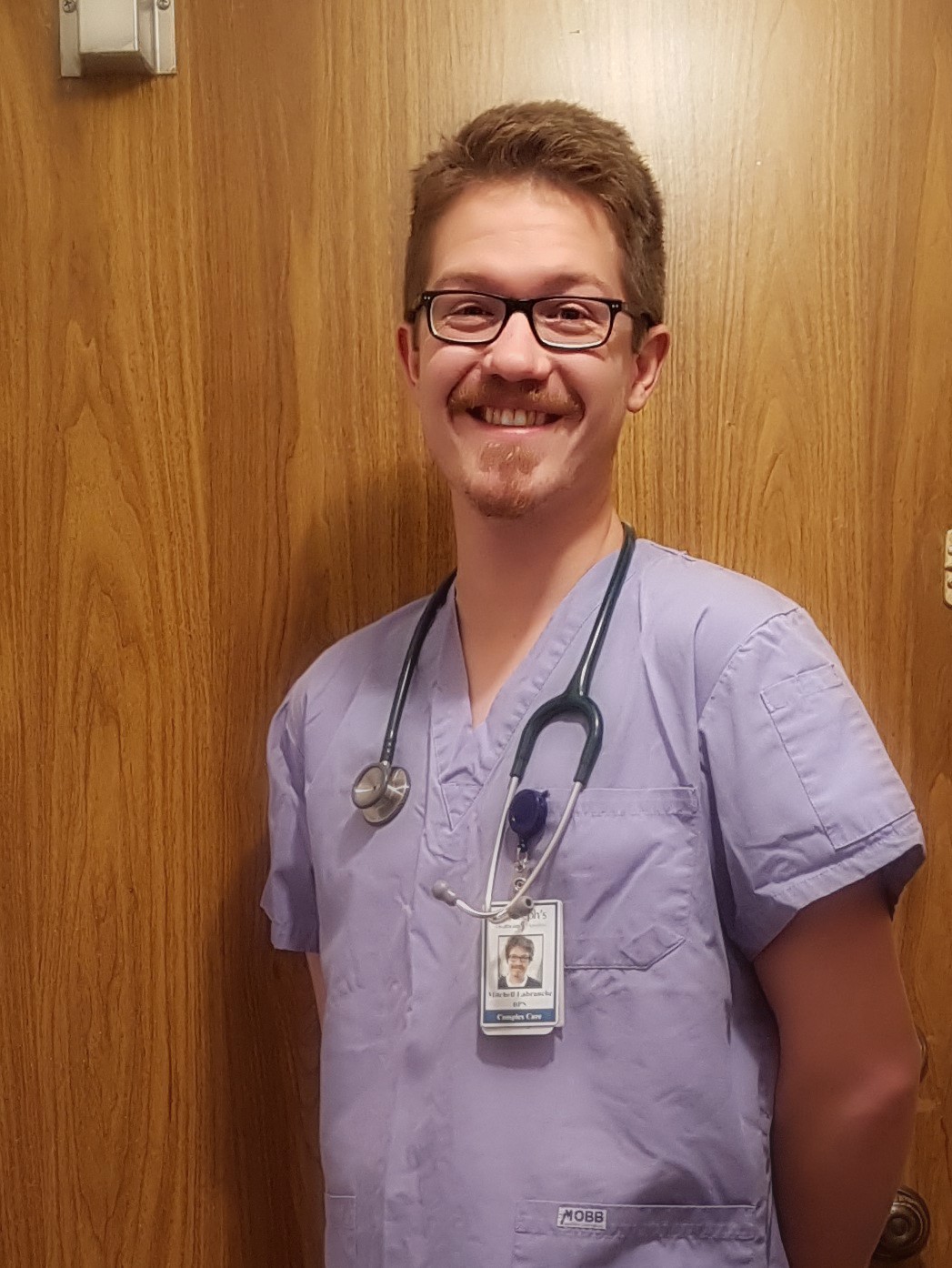 After Mitchell Labranche graduated from high school he started working full-time as a line cook at a downtown Hamilton restaurant. He was passionate about the culinary arts and was hopeful his new job could lead him to a fulfilling career. Over time, however, Mitchell grew tired of the long shifts and low pay. He was taking on more responsibilities but was not being rewarded or acknowledged for them. Frustrated, Mitchell reached out to his kitchen manager for advice. His manager explained to him that what he was facing was the reality of the industry without formal training. He knew Mitchell had a lot of potential and kindly suggested that Mitchell consider a new career path.
Mitchell thought about a career in Nursing. When he was younger, he had received mental health treatment.  The care and support he received from the nurses was unforgettable. His experience there inspired him to want to give back and to help others during a critical time of need.
Mitchell applied to the Practical Nursing program at Mohawk and was accepted. While studying, Mitchell became an active student, he volunteered for different events and was a Class Representative with the Mohawk Students' Association (MSA). Through his MSA involvement, he was invited to the Mohawk Student Leadership Academy (MSLA) where he developed leadership skills, received training and resources to help him excel as a student leader.
Through his involvement with the MSA and MSLA, his peers encouraged him to apply for student awards. He had an A average, accumulated a lot of volunteer hours and his professors knew him as a leader and hard-working student.
When Mitchell received the Eleanor Barr Memorial Bursary, he was ecstatic and said it couldn't have come at a better time. Mitchell was about to begin his two-month pre-graduate placement and was concerned he would have to also work part-time just to keep up with his expenses during his placement. Because of the bursary, he didn't have to. He could now focus 100% of his energies on his placement and final exams. It alleviated a lot of unneeded financial strain since he was funding his own education and relied on his OSAP loan. He saw this bursary as an investment into his future.
When he reflects back on his Mohawk experience, he says it has been a dream come true. The support he received from his professors, classmates, his mother and this bursary encouraged him to keep up his hard work. Mitchell graduated from Mohawk's Practical Nursing program in 2016 with honours.
To learn more about supporting the Awards Program at Mohawk College, please contact Gena Dureault by gena.dureault [at] mohawkcollege.ca (email) or by phone at 905-575-2208