This webpage has been developed to support instructors and support staff in their use of MyCanvas, Mohawk College Learning Management System (LMS).
Our team is available Monday through Friday, between 8:30 am - 4:30 pm.
To learn more about MyCanvas tools and features, there are various ways to connect with our Digital Skills Team.
Instructional Designers
The Centre for Teaching & Learning Innovation (CTLI) is home to a team of educational designers providing technical and pedagogical support to faculty in their use of MyCanvas.
Our Digital Learning Team of IDs are available to assist you:
Andrew Connery (

andrew.connery

[at]

mohawkcollege.ca

)
Amy Cook (

amy.cook

[at]

mohawkcollege.ca

) 
Vanessa Nino (

vanessa.nino

[at]

mohawkcollege.ca

)
Vishal Pathareddy Appanah (

vishal.pathareddy-appanah

[at]

mohawkcollege.ca

)
Bernadette Summers (

bernadette.summers

[at]

mohawkcollege.ca

)
What MyCanvas Is
MyCanvas is Mohawk College's platform for online learning, and is a key component of the College's blended delivery model in which a significant portion of most courses is delivered and managed online.  Based on Canvas by Instructure,MyCanvas offers a powerful suite of flexible teaching and learning tools for course development, delivery, assessment, and management. MyCanvas supplies an online learning space for every course offered at the College, with a rich set of online tools. The use of MyCanvas is a requirement in almost every post-secondary program.
Instructors use MyCanvas to post course outlines, course information, course content, quizzes, discussion topics, and more. They manage and grade assignments, create assessments, manage communication, and maintain the gradebook. Students access content and activities, perform group work, engage in discussions, submit assignments, complete quizzes, watch videos, and more, all within their MyCanvas courses.
How It Works
MyCanvas is accessible on the Internet by a web browser (like Chrome, Firefox, Safari, etc.) Users log in with their Mohawk College ID# and email password and arrive at MyCanvas Dashboard, a page that is common to all users. The content that is available from that page and others on MyCanvas is dependent on a user's role on the system; the two most familiar roles being Student and Teacher.
From the Dashboard, users can view links to the courses in which they are enrolled; following a course link brings a user to a "course". MyCanvas courses are managed by Instructors, generally the faculty member who is teaching the course.
The core MyCanvas toolset includes a rich set of tools, and Instructors are free to enable or disable various tools to suit their curriculum and their course outcomes. Courses can look and behave quite differently from each other, and are reflections of the unique curriculum and the Instructor(s) who design them.
At Mohawk, we've extended the core toolset with many different integrated products, including Kaltura (our streaming media service), Turnitin Feedback Studio (for plagiarism detection), and many others.
Mohawk started using MyCanvas in 2019, and the platform is constantly being improved and expanded. Users benefit from continuous improvement and a continuous and regular flow of updates, bug fixes, and new features.
Login to MyCanvas
Click on the MyCanvas Login image below to sign-in to MyCanvas using the same credentials as you use for MyMohawk: your Mohawk ID (e.g., 000101060) and password.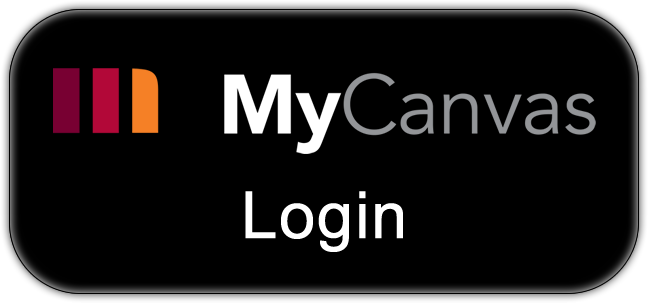 Only those working directly in MyCanvas, either as instructors, academic support or student support need access to the system.
Supported Browsers for MyCanvas
For best performance, MyCanvas should be used on the current or first previous major release of Chrome, Firefox, Edge, or Safari. Because it's built using web standards, MyCanvas runs on Windows, Mac, Linux, iOS, Android, or any other device with a modern web browser.
MyCanvas only requires an operating system that can run the latest compatible web browsers. Your computer operating system should be kept up to date with the latest recommended security updates and upgrades. 

To keep up to date with the current supported browsers in MyCanvas, visit: What are the browser and computer requirements for Canvas.
MyCanvas Resources & INFOsheets
MyCanvas Faculty and Staff Training
CTLI & Partners: Workshops, Resources, & Supports
If you're wondering what's being offered this week through the Centre for Teaching & Learning Innovation (and their partners), check out these CTLI & Partners: Workshops, Resources, & Supports for MyCanvas training, course design activities, self-care sessions, etc.
Additional External Resources
MyCanvas Course Cross-listing Requests
MyCanvas Cross-listing allows section enrollments from individual courses to be combined into one course. This feature is helpful for instructors who teach several sections of the same course and only want to manage course data in one location. Instructors can allow students to view users in other sections or limit them to only view users in the same section. Section names do not change when they are cross-listed; the section is just moved to another course.  
We recommend only cross-listing courses with the same name. In MyCanvas, cross-listing does not create a new course shell. Instead, the students are moved from one course into the other, and the name of the destination course will not change. For example, if you cross-list the students from "Aircraft Maintenance" into "Aircraft Systems," then both groups of students will be in "Aircraft Systems" and the students who have moved will no longer see "Aircraft Maintenance" in their course list.
 
Cross-listing should be done while courses are unpublished. Coursework is retained with the course, not with the section enrollments, so if a published course is cross-listed, all cross-listed enrollments will lose any associated assignment submissions and grades.

Instructors can allow students to view users in other sections or limit them to only view users in the same section.  More information on Canvas Cross-listing.
Other Technology Resources