A Newcomer's Guide to Canadian Finances
Moving to a new country and starting your life there can be a stressful experience. Thankfully, you don't have to go through it alone. Join us to look at some of the specifics of life in Canada, like costs, banking and credit, and the income and personal tax systems. Learn from the experience of other newcomers to Canada, and the things they wish they knew when first arriving.
The goal of "A Newcomer's Guide to Canadian Finances" is to provide you with the foundational knowledge necessary to prepare for life in Canada and manage your finances as a new arrival. You will learn about life in Canada, such as the costs you can expect, considerations when renting, and scams to watch out for; the differences between banks in Canada and how to get started with credit; and the ins and outs of earning income in Canada and paying personal income taxes. Starting over doesn't mean starting from scratch—learn from the experiences of others to help make your transition to Canada as easy as possible.
Date: Wednesday, February 15
Time: 12:30 - 2:30 pm
Location: Online via Zoom
Register for the Newcomer's Guide to Canadian Finances webinar
Benefits of attending:
You will learn new skills and information to better understand and manage your finances now and in the future. 
By completing a pre and post-survey, you will be entered into a draw for 1 of 2, $100.00 Tim Horton Gift Cards.
You will be able to add the session to your Co-Curricular Record
If you attend at least 4 of the 6 sessions, you will be eligible to earn a Financial Advocate Badge and be entered into a draw to win $250.00 cash.
If you have any questions, please contact the Mo'Money Financial Literacy Centre momoney [at] mohawkcollege.ca or Alumni Department at alumni [at] mohawkcollege.ca
Hosted in partnership with: Canadian Foundation for Economic Education (CFEE) and National Bank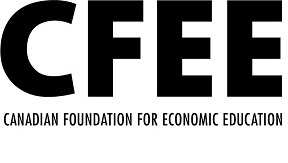 ---
Upcoming Wealthing Wednesdays Webinars: