Buying Your First Home
Home ownership is a significant investment and can signal the beginning of a new stage of life for many Canadians. Join us to look at the pros and cons of home ownership, the steps of the home buying process, and some of the government programs available to help along the way. It's never too early to start thinking about whether buying a house is right for you.
The goal of "Buying Your First Home" is to help you understand the home buying process, and whether it's the right move for you. You will learn whether buying or renting is a better fit for your lifestyle and needs; how to prepare for and navigate the home buying process, including ways to determine what you can afford and how much you need for a down payment; and the government programs and other service providers like real estate agents and mortgage brokers who may also play an important role. 2/3 Canadians own their own home, but it isn't for everyone. If home ownership is part of your future, start planning now—it may be the most significant investment of your life.
Date: Wednesday, January 25
Time: 12:30 - 2:30 pm
Location: Online via Zoom
Register for the Buying Your First Home webinar
Benefits of attending:
You will learn new skills and information to better understand and manage your finances now and in the future. 
By completing a pre and post-survey, you will be entered into a draw for 1 of 2, $100.00 Tim Horton Gift Cards.
You will be able to add the session to your Co-Curricular Record
If you attend at least 4 of the 6 sessions, you will be eligible to earn a Financial Advocate Badge and be entered into a draw to win $250.00 cash.
If you have any questions, please contact the Mo'Money Financial Literacy Centre momoney [at] mohawkcollege.ca or Alumni Department at alumni [at] mohawkcollege.ca
Hosted in partnership with: Canadian Foundation for Economic Education (CFEE) and National Bank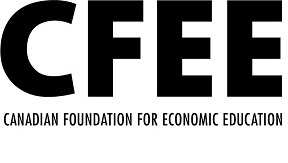 ---
Upcoming Wealthing Wednesdays Webinars: