Career Ready by Alumni - Financial Life After College Webinar
When: Tuesday, June 22 @ 1 pm
Where: Zoom
Cost: Free for Students, Alumni and Guests
Join us to learn practical tips for improving your financial wellness as you look ahead to life after college. This webinar presentation by Mo'Money will cover: 
Learning What You Can Afford: budgets and debt management 
How to find your student loan information
Ways to reduce your overall borrowing costs after college
Providing visibility into current and projected loan indebtedness
Sources for diversifying funding options for a post-grad program
Register for the Financial Life After College webinar
Hosted in partnership with Mo'Money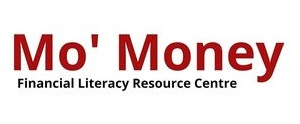 Questions? 
If you have any questions, please contact Lindsay Dyment in Alumni Relations at lindsay.dyment [at] mohawkcollege.ca or visit mohawkcollege.ca/CareerReadyAlumni for more information.