Career Ready by Alumni - Mastering the Virtual Interview
In this interactive workshop, you will learn the latest best practices to become more confident in presenting yourself in a virtual interview or job fair. Participants will gain knowledge on: 
Preparing for virtual interviews 
Setting up a professional space to have virtual interviews 
Learn what your body language is saying on screen 
During the second part of the workshop, you will have the opportunity to practice answering interview questions with experienced alumni and industry professionals in breakout sessions.  
Monday, February 22 | 6 - 8pm 
Register for the virtual interview workshop 
Hosted in partnership with the Mohawk Students' Association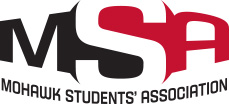 Questions?
If you have any questions, please contact Alumni at alumni [at] mohawkcollege.ca (subject: Career%20Ready%20Workshop)