Hosted by: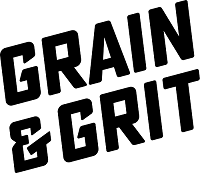 Mohawk Alumni Virtual Beer Tasting
Wednesday May 19 | 8:00 - 9:00 pm
Online - Zoom
Join us for an evening of virtual craft beer tasting with local Hamilton brewery Grain&Grit. 

In this guided tasting by Grit&Grit owner, Joe Mrav, you will learn about each beer, the different beer styles and flavours, and the brewing process.

Once registration is completed, you will receive a private link to purchase a beer tasting package directly from Grit&Grit Brewery. Your purchase of one package for $18.58 CAD includes a mixed four pack of beer and one bag of Covered Bridge potato chips. 
Please note: beer tasting packages can be shipped within Ontario for an additional fee if ordered by May 12 at 9:00 am or you can pick up from Grain&Grit Brewery Wednesday to Sunday, if ordered by May 18.