Career Ready by Mohawk Alumni presents… Financial Life After College
Overwhelmed by the stress of tuition, rent payments, phone bills, and job income? You are not alone. Join us for an honest talk about how to improve your financial wellness. Financial Life After College will provide insight on how to curb bad spending habits, how to use your credit to your advantage and how to create a budget and savings plan that actually works!
Webinar Facilitator Michelle Hung from Sassy Investor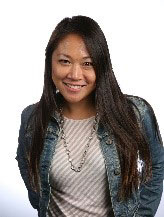 Michelle Hung is the founder of the Sassy Investor.  An advocate for financial literacy, she is on a mission to spread the word on the importance of financial independence and how to achieve it.  She graduated from the University of Waterloo in 2008 with a Bachelor's of Mathematics, with a specialization in Finance.
She spent seven years working in investment banking and venture capital in Toronto.  Through her experience in advising companies in capital raising, mergers & acquisitions, and initial public offerings, she has a rich understanding of capital markets and how it all ties in with the average investor.  In 2014, she obtained the Chartered Financial Analyst (CFA) designation, a globally recognized investment management credential.
You may have seen her lurking around in Canadian Money Saver Magazine as a contributing writer, doing investing webinars for Questrade, or creating fun finance videos for Meet Cleo on Tik Tok. You can follow her on Instagram @thesassyinvestor.
Don't miss out on this free learning opportunity!