---
The Foundation Board and staff members are a strong, dedicated, enthusiastic team ready to take on the challenges ahead. Learn more about this dynamic group:
Glen Steeves, Chair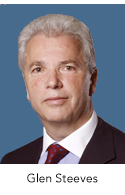 "Supporting students through the work of the Foundation is important. All students deserve the opportunity to succeed."
Mr. Steeves is a former executive with McDonald's Corporation and owner of a number of restaurants in the Hamilton area. Building on a successful career in Canada he was promoted to oversee and accelerate McDonald's expansion throughout Russia, and major markets in Europe. After 18 years, he and his family returned to Ontario where he is currently a member of the board of Hamilton's Ronald McDonald House, and Executive in Residence of the DeGroote School of Business and past member of the Board of Governors for Mohawk College.
Bruce Pearson, Vice Chair
"My Mohawk education set a strong base that helped create a successful business life. I hope to help other achieve their individual goals."
Mr. Pearson is a business graduate of Mohawk College and recently named a 2016 Alumni of Distinction. The retired former President and co-founder of Pearson- Dunn Insurance and Financial Services Inc. has been and remained a resident and active participant in the region. Currently he is a Board of Trustee member for Hillfield Strathallan College, and member of the Hamilton Club. He was past chair and board member of the local YMCA, as well as the Hamilton Police Services Board and currently the chair of the Governing Board of the Insurance Institute of Ontario.
Linda Marshall, Second Vice Chair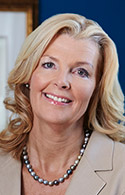 "How we prepare students to meet the challenges of the future will make a significant difference on the quality of our lives and those who follow in our footsteps. I strongly believe in the positive impact of giving back. Now is the time to support students as they acquire skills they need to build a successful career and life. By sharing the rewards of our success in support of the next generation, we are able to live our legacy and leave a positive footprint."
After a fulfilling 32-year career in senior roles at Mohawk College, Linda Marshall pursued a personal passion and established Marshall Connects. As the president of the company, "Linda is a thought leader in the field of emotional intelligence, and offers workshops, delivers dynamic coaching and consulting services, and motivational speaking to corporations and organizations who want to fully engage their staff and teams". Linda is the Author of Giving Back, How to Find Your Personal Joy and Make a Difference to Others. As a member of the Canadian Association of Professional Speakers (CAPS), Speaker U, and a certified EQ facilitator, Linda Marshall brings her many years of on-the-ground experience to help businesses succeed in developing and maintaining strong team dynamics, and effective leadership. She finds joy in her business activities and philanthropy because of the positive difference they make in the lives of others.
Gregg Crealock, Director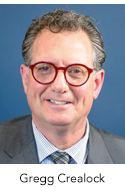 "Mohawk College students provide a passionate and positive look forward. Viewing our future through the eyes of tomorrow's leaders is remarkable!"
Mr. Crealock is a Sales Manager at Caplan's Appliances in Toronto. He began his professional career in the Hamilton area and completed several executive assignments with a focus on government relations, advanced technologies, hospitality and tourism sector, and chaired a regional economic development corporation, executive council of Ontario Chamber of Commerce and several governance boards.
Annette Hamm, Director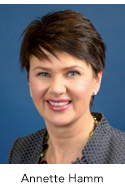 "I'm excited to give back to the college that started so much for me."
Ms. Hamm is a Broadcast Journalism grad from Mohawk College and is a familiar face of CHCH News team since 1986 and now co-hosts Morning Live on CHCH. She was named an Alumni of Distinction in 2016 and a Paul Harris Fellow and 2015 Woman of Distinction. She is actively involved with Theatre Aquarius, Food 4 Kids, gritLIT (Hamilton's Literary Festival), the Junior League of Hamilton- Burlington and the local SPCA.
Jay Hayward, Director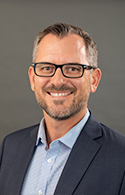 "Mohawk College was an undeniable launch pad to my future successes. I hope my contributions will help to provide that same opportunity to future Mohawk graduates."
Jay Hayward is a proud graduate of Mohawk College's Business Administration program. He has 20 years of experience within the Automotive Aftermarket sector, including sales management for a global sundries manufacturer. For the last 10 plus years, Jay has been a key contributor in growing the largest Canadian organization of auto collision service facilities in his role as Vice President, Operations at CSN Collision Centres.
Jay has served on the Mohawk College Alumni Council and is currently Chair. He has also served in various other advisory roles within the automotive sector.
Jay lives in Hamilton with his wife, Vanessa and two children and is a certified minor hockey coach.
Gary Nelson, Director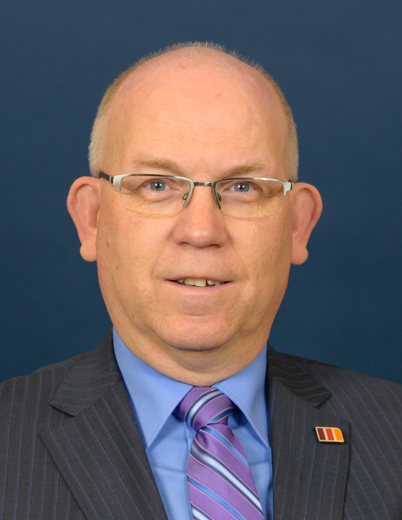 "Education is a key cornerstone to being successful in life, that's why I am proud to support Mohawk College by being a member of the Mohawk College Foundation Board of Directors. I am excited to help Mohawk College raise the money to ensure that we have the best facilities of all college's in Ontario and ensure that Mohawk graduates are future ready."
Gary Nelson is a resident of Simcoe, Ontario. Gary graduated from Mohawk College's three year Business Administration program, he has his Personal Financial Planner (PFP) designation, the designation of Member, Trust Institute (MTI) and is an honours graduate of the Canadian Securities Institute. Gary is employed by Scotiabank as a Branch Manager in Caledonia. Gary has been involved in numerous community boards as Past Chair Relay for Life, Past Chair Norfolk General Hospital Board, Past President Scotiabankers Association, Past President of the Kinsmen Club of Simcoe and has been a director with United Way of Haldimand-Norfolk, Norfolk Nursing Home, Norfolk Hospital Foundation, and the Alzheimer Society. Gary is currently the treasurer and past president of the Caledonia Regional Chamber of Commerce and Past Chair of the Mohawk College Alumni Council. Gary was the recipient of the Outstanding Community Contribution Award from Scotiabank, the Outstanding Presidents award from the Kinsmen Club, and the Teamwork Award from the Canadian Cancer Society.
Bob Savage, Director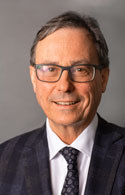 "Over the years I have watched Mohawk College grow and achieve great status as a post secondary institution. Its alumnae have made impressive and important contributions in so many disciplines - many of them right here in Hamilton. I am really excited to work with my fellow foundation board members to ensure that Mohawk is the college of choice for students in the years to come. For me this is a great opportunity to give back to Hamilton which has given so much to me."
Bob Savage arrived in Hamilton to work in the steel industry after completing a degree in metallurgical engineering at Queen's University. Bob, who holds an MBA from McMaster, enjoyed a 37-year career at Dofasco and Arcelor Mittal before retiring as Vice President of Manufacturing in 2012. He currently serves on the board of the Hamilton Port Authority and the Hamilton Community Foundation. Past board experience includes the Hamilton Philharmonic Orchestra (chair), the Association for Iron and Steel Technology (AIST) (U.S.A) and the Iron and Steel Society (ISS) (U.S.A.)
Pearl Veenema, Director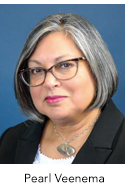 "The synergies between education and health are well-documented and infinitely important to the overall wellness of our communities."

Since 2007, Ms. Veenema has been President & CEO of Hamilton Health Sciences Foundation. She began her health care career in nursing and has had extensive experience in health care administration, public affairs, marketing and as patient representative. Ms Veenema is a Fellow of the Associate for Healthcare Philanthropy, a Certified Fund Raising Executive and was awarded the prestigious Harold J. Seymour Award which recognizes a fundraiser whose career reflects exemplary standards of excellence in fostering volunteerism and philanthropy.
Ron J. McKerlie, President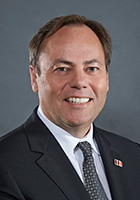 Ron is currently President of Mohawk College and Mohawk College Foundation in Hamilton, Ontario. Previously Ron served 10 years in the Ontario Public Service as Deputy Minister Open Government, Interim President of Ornge Air Ambulance, Deputy Minister, Government Services and, Corporate CIO and Chief Strategist for Ontario.
Prior to joining the Ontario Public Service, Ron's career spanned 25 years in the private sector where he held senior executive positions with Rogers Communications and Bank of Montreal.
Ron holds a Master's of Business Administration degree from Dalhousie University, an ICD.D designation from Rotman, is a Fellow of the Institute of Canadian Bankers and a graduate of Harvard Business School's Advanced Management Program.
Mr. McKerlie is the Chair of the Board for World Vision Canada and a member of the Board for World Vision International. Ron and his wife Lynn live in Burlington, Ontario.
Kim Watkins, Treasurer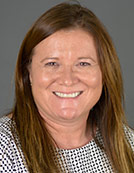 Kim joined Mohawk as Chief Financial Officer the summer of 2016. She came from Canadore College where she served as Director of Finance and Controller, providing leadership to Canadore and the college's Foundation. Kim previously worked as the Manager of Corporate Services at North Bay Hydro Distribution and as a senior accountant at KPMG. Kim is a Certified Professional Accountant and holds an MBA from Laurentian University and a risk management certificate from the University of Toronto.
---
Contact Us!
If you would like more information about how you can make a difference in the lives of our students, please contact:
The Mohawk College Foundation
135 Fennell Avenue West Hamilton, ON, L9C 0E5
Phone: 905-575-2186
Email The Foundation
Charitable Registration # 11924 5744 RR0001