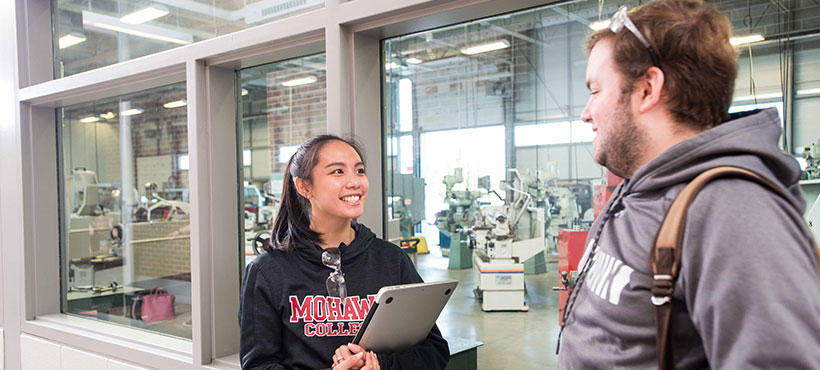 Around the college, in our community, and throughout Mohawk's student body, we help make education possible. Here are a few stories of our campaigns.
City School
The story of the school that comes to you.
Eliminating barriers to postsecondary education.
With our experience as a leading College in our region, we have learned there are many obstacles that prevent people from even considering the possibility of postsecondary or continuing education. Things like: cost, access, anxiety, pre-requisites, unfamiliarity, and more.
Understanding this, and to better serve the Hamilton community, we introduced Mohawk College's City School.
City School by Mohawk is about offering roadblock-free access to education throughout our community.
If access is a concern – Rather than make people come to college, we have brought college to the people. City School programming is completely free of charge; is delivered by Mohawk faculty in neighbourhood-based settings; and allows residents to sample a postsecondary education without worrying about some of the barriers and challenges they may have faced in the past.
If you don't live in Hamilton – In 2015, we introduced City School on Wheels. The City School Mobile Classroom is a custom-built trailer that transforms into a 1,000- square-foot classroom able to deliver courses focused on the skilled trades, such as introductions to construction, welding and others. We can literally bring a Mohawk College program right into your community.
If cost is an issue – City school offers tuition-free college courses to help people begin their education journey.
If anxiety about going to College is holding you back – City School offers a low-stress, supportive environment. Close to home, small numbers, top Mohawk College professors.
City School is an ongoing foundation campaign. We are currently seeking your support for City School expansion!
bryan.webber [at] mohawkcollege.ca (Contact Bryan Webber)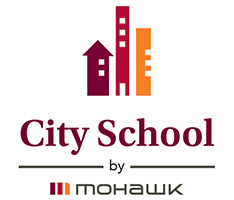 "Applying to Mohawk was intimidating to me and I actually backed out once. But I felt so welcomed in my City School classes. City School helped me not feel so anxious about applying again because I knew I had support if I needed it."
– Ashley, City School student
The Joyce Centre for Partnership & Innovation
The story of a building that scores zero! 
Canada's first zero-carbon building is also a hands-on classroom.
Sustainable and remarkable, The Joyce Centre for Partnership & Innovation is an engineering marvel and an education masterpiece. You won't find many "AUTHORIZED PERSONNEL ONLY" signs in The Joyce Centre for Partnership & Innovation because all of the building's systems and utility areas are open for hands-on student learning.
The building itself is a living lab with exposed infrastructure that enables students to learn about advanced-energy management and green-building techniques, and also to conduct applied research on site. The new knowledge and understanding that students help generate for Mohawk College, industry partners and the community, will contribute to a more sustainable future in which we all can share.
The Joyce Centre for Partnership & Innovation project was supported, in part, by a generous donation from the Joyce Family Foundation. The Joyce family supported college efforts to help make history at Mohawk, with their investment in technology and infrastructure, as Hamilton transitions from its historical manufacturing focus, into a technology centre.
linda.rourke [at] mohawkcollege.ca (Contact Linda Rourke)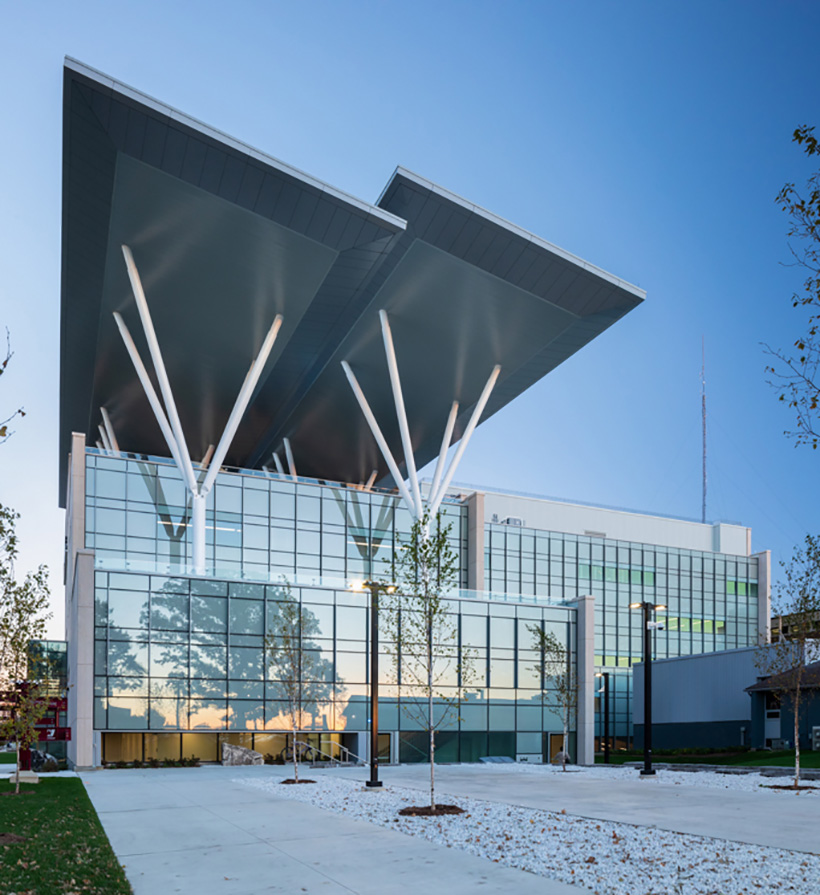 The Joyce Centre for Partnership & Innovation at Mohawk's Fennell Campus.
---
Institute for Applied Health Sciences (IAHS)
The story of a province in need.
Mohawk College responds to a critical shortage of PSWs.
With supply unable to meet the ever-growing demand for Personal Support Workers (PSW) – both in the Hamilton region and throughout Ontario – Mohawk did more than just add capacity to our PSW program, we reinvented it.
Shortages are challenging in any industry, but a shortage of PSWs leaves vulnerable populations, particularly the elderly and ill, unable to find the care they need which results in a strain on the healthcare system as a whole.
In response to the shortage, Mohawk College developed a new, flexible, comprehensive pathway to educating and preparing caregivers that include our new Living Classroom at Schlegel Villages or Wentworth Heights.
The Living Classroom brings to one location, multiple learning environments, including theory, clinical placements, labs, and even a simulated residence space where students can train in a real environment.
The result is a streamlined system to produce trained, experienced PSWs ready to make a difference.
By joining Mohawk College Foundation in supporting our innovative PSW program, you can have a positive effect on our whole community.
linda.rourke [at] mohawkcollege.ca (Contact Linda Rourke)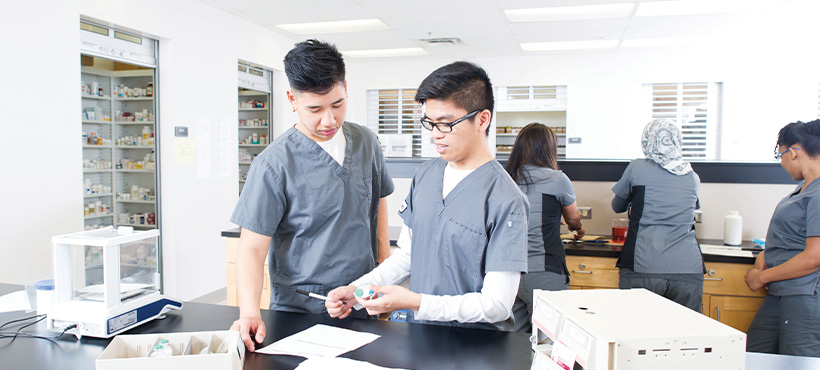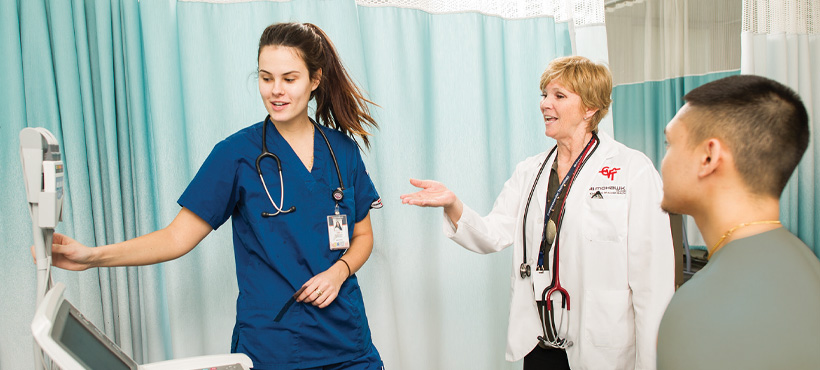 ---

Chelsea Borg, Social Service Worker
B.E.A.R Bursary
I want to spend my life advocating for and empowering individuals that struggle to find hope and strength within themselves. This bursary is so important to me. It will help pay off my tuition and help me remain dedicated to the people that I have been helping and supporting.
---
Stoney Creek Campus
The story of starting at the ground floor.
Going up! Our new elevator mechanics program pushes all the right buttons.
Desperate for qualified, trained elevator mechanics, the installation and repair industry is strained to meet demand. A recent study showed:
Only 1 in 5 elevators met all safety standards
Firefighters were called to extricate riders more than 4400 times
40% of elevator mechanics currently working had no formal in-class training.
Clearly, a solution was needed. In 2019, Mohawk College launched Ontario's second approved, non-union apprenticeship program for elevator mechanics!
The demand for elevator mechanics continues to grow and is expected to more than double over the next five years. Mohawk College is committed to increasing capacity to help serve the industry... and elevator riders, throughout the province.
Mohawk College Foundation – with the support of donors like you – is helping ensure the elevator industry continues to deliver its ups and downs.
linda.rourke [at] mohawkcollege.ca (Contact Linda Rourke)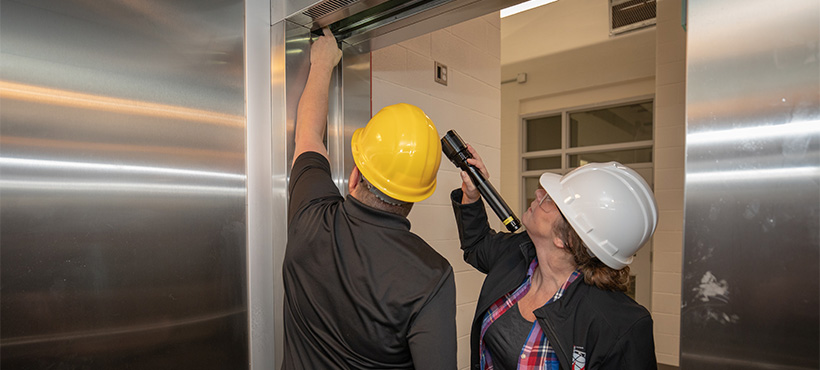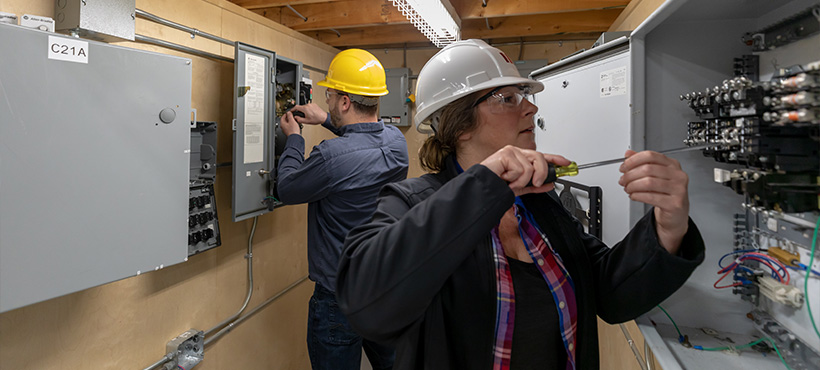 The new program welcomed its first 28 students in Aug. 2019
---
Indigenous Education
The story of a school conceived with moms in mind.
Indigenous moms discover opportunity through Mohawk's education program.
Mohawk College is a partner in the Indigenous Homeward Bound program offering Indigenous moms who are single parents or primary household earners the opportunity to embark on a phased education program. Options can include upgrading academic skills, developing work skill, and entering college programs.
For Indigenous mothers, the program provided by Hamilton Region Indian Centre (HRIC), offers assistance in the form of housing, childcare, and counselling to enable participants to finish high school, pursue a two-year college education, and find a career.
Many participants face multiple barriers, including previous difficulties with education, unstable housing conditions, lack of confidence, or poverty. The Indigenous Homeward Bound program is all about providing support throughout the time it takes to acquire skills, gain confidence, and pursue goals.
By supporting this program, you are giving participants an opportunity to change their lives.
bryan.webber [at] mohawkcollege.ca (Contact Bryan Webber)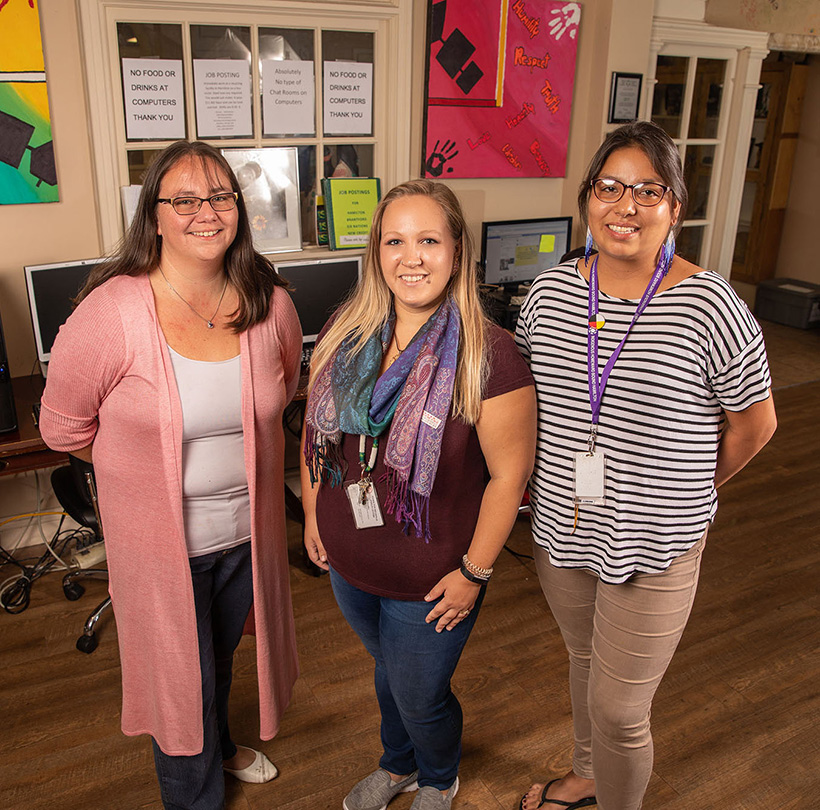 The Indigenous Homeward Bound program improves prospects and changes lives!