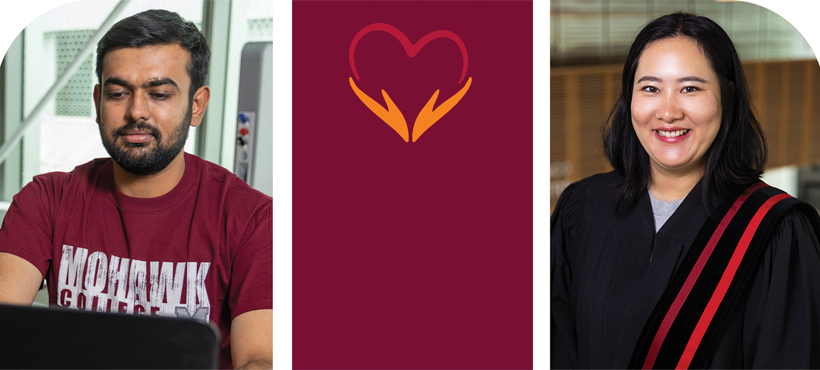 Help students transform through education
Generosity takes many forms. We see that in the innovative and thoughtful ways people contribute through various Mohawk Foundation initiatives.
Join in before Sept 29th
Payroll or monthly credit card donors collectively help provide funding to support students' success. This year in honour of the Mohawk College Foundation's 40th birthday we will celebrate with exclusive engagement opportunities for current employee donors to commemorate the occasion and to thank our employee donors for going above and beyond to ensure student success.
Join in before September 29th for a chance to win a one-year Staff Membership to the David Braley Athletic & Recreation Centre or one of many Mohawk College Foundation prize packs!
Get our students Future Ready!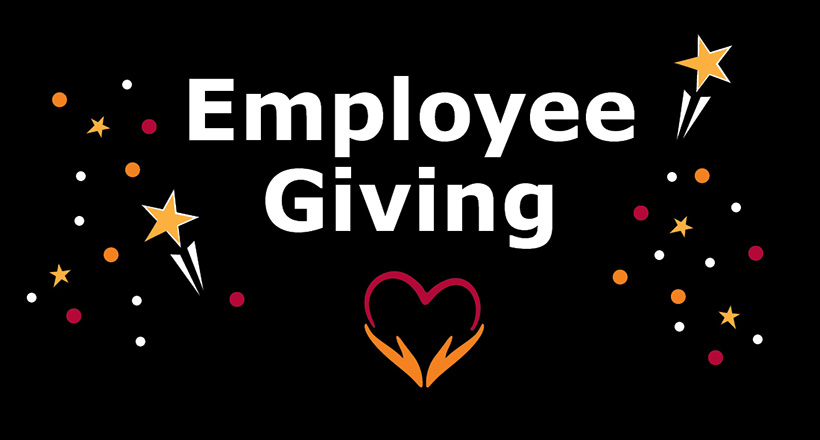 Gift Catalogue
Paying for college is a significant challenge for many Mohawk students.  Too often there are shortfalls and they need financial support for tuition, food, rent, books and supplies.  We created the gift catalogue to help and have carefully selected items that will make a difference in a student's life, reducing their stress and giving them hope.
Consider funding any of the helpful items from our gift catalogue... from a bag of groceries to a bus/train trip home to visit family. Every gift makes a difference.
Jaime.bennett [at] mohawkcollege.ca (Contact Jaime Bennett)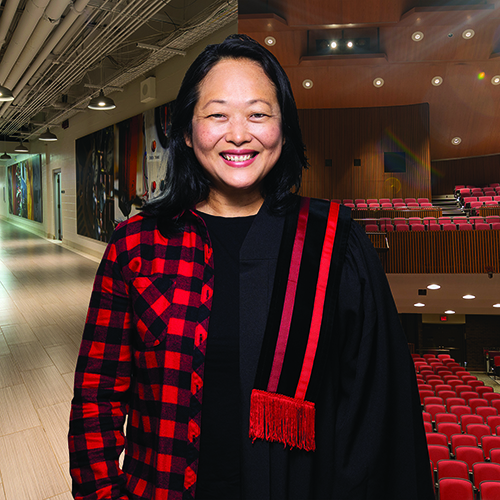 ---
Save a Seat. Help a student graduate!
45% of Mohawk College students say their greatest need is financial assistance. You can give them a brighter future and leave your mark. Your gift of $300 will support access bursaries for students and be recognized with a custom plaque featured on a seat in the McIntyre Performing Arts Centre.
jaime.bennett [at] mohawkcollege.ca (Contact Jaime Bennett)

---
Employee 50/50 Lottery
Thank you to our staff and faculty for contributing to support student initiatives. The 2022-2023 50/50 is now SOLD OUT which benefits on-campus food supports for students.
Jaime.bennett [at] mohawkcollege.ca (Contact Jaime Bennett)

---
Giving Tuesday,
November 29, 2022
Thanks so much for your generous contribution on Giving Tuesday. Because of you we did it! We surpassed our goal and raised more than $130,000 for Mohawk College students.

Your gift is a beacon of hope, lighting the community with knowledge and passion. It starts by alleviating the financial pressures students are currently experiencing, let's them know we care, and encourages them to stay in school.

You are making a difference and we are very grateful.