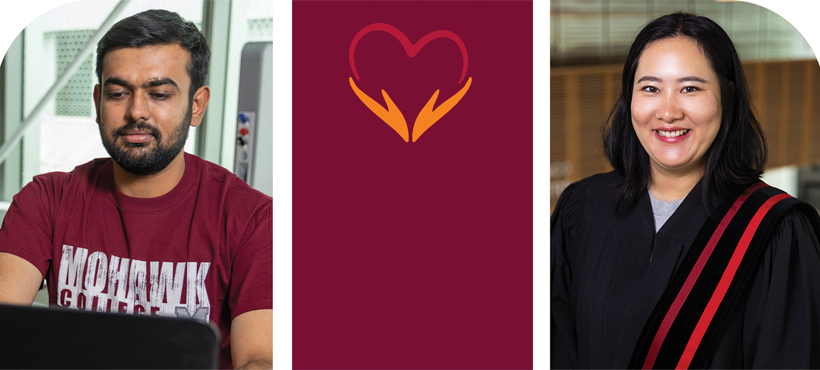 Generosity takes many forms as shown in the innovative and thoughtful ways people contribute through various Mohawk Foundation initiatives.
Gift catalogue
Gifts for any occasion.
Paying for college is a significant challenge for many Mohawk students. They need money for tuition, food, rent, books and supplies. There are all-too-often shortfalls. Our gift catalogue contains carefully selected items that will help make a difference in a student's life by reducing their stress and giving them hope.
Consider funding any of the helpful items from our gift catalogue... from a bag of groceries to a bus/train trip home to visit family. Every gift makes a difference.
robyne.balanuik [at] mohawkcollege.ca (Contact Robyne Balanuik)

---
Take a seat
Naming a seat in the McIntyre Performing Arts Centre is an opportunity to leave a lasting impression on our students. We know that 1 in 3 Mohawk Students do not make it to graduation due to financial barriers, so for every gift of $300, a recognition plaque will go on a chair in the McIntyre Performing Arts Centre.
Every time a student sees your name, it will be a reminder of those who believe in their potential.
jaime.bennett [at] mohawkcollege.ca (Contact Jaime Bennett)

---
Staff lottery
If you are a staff member at Mohawk College you have a chance to participate in the Staff 50/50 Lottery.
Proceeds from the staff 50/50 lottery support student initiatives. Tickets are $5 each per ticket per draw.
Here's your chance to support students. Enrol today through payroll deduction.
robyne.balanuik [at] mohawkcollege.ca (Contact Robyne Balanuik)

---
Keith McIntyre's Gift Catalogue Challenge
Keith McIntyre, Past Mohawk President during 1976-1996, is offering a match challenge for the second time.
Keith will match gifts from grads who served as student leaders from 1976-1996. This includes former leaders with the Students' Athletics Committee, Students' Representative Council, Students' Union Corporation, The Mohawk College Association of Continuing Education Students or Board of Governor's student representatives. For each academic year, he will match up to $1,000. Therefore if 5 alumni from 1993 donate $200 each, he would match the $1,000; same goes for any other year during his tenure.
Keith says philanthropy has always been important to him. "I hope to instill the belief of philanthropy into our graduates and leaders."
The Gift Catalogue has been created in direct response to student's needs. No matter what gift you choose, you are giving the gift of education.
robyne.balanuik [at] mohawkcollege.ca (Contact Robyne Balanuik)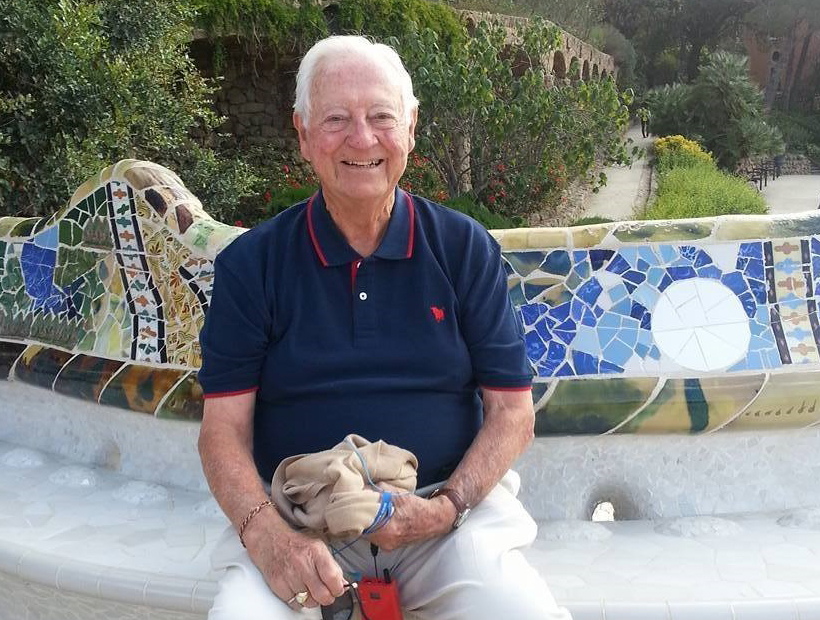 ---
Giving Tuesday - A National Day of Giving
Giving Tuesday is a global movement for giving and volunteering. 
The national day of giving held all around the world, including in our own community, is an opportunity for us all to find ways to offer our support and help bring about real change in our communities. It's a time when generous people take the opportunity to donate their time, resources and talents to address local challenges.
At Mohawk College, we ask you to support our Giving Tuesday initiative by helping a student get their next meal. Every $20 donated to our Fill the Fridge program helps a student in need get closer to a full fridge. If we each give back a little bit, we can make a big impact on the financial stress students face every day.
robyne.balanuik [at] mohawkcollege.ca (Contact Robyne Balanuik)