Turn your international education and experience into an opportunity with this FREE program.
Workplace Preparation (also known as Enhanced Language Training) is a FREE program offered to qualified new Canadian immigrants that have considerable background and experience from their country but have not yet worked in their field in Canada. This program will provide you with the skills and techniques that you need to increase your employability. The Workplace Program is offered in a modular format with flexible part or full time options.
Next session starts May!
The course consists of three independent modules to provide maximum flexibility. Based on your goals and benchmarks you will be able to register in the following modules:
Labour Market Research and Project
Expand your understanding about your profession in Canada while staying current in your field
Learn industry specific information, market trends and current issues within your profession or occupation

Compare average salaries across cities and provinces

Understand the current employment conditions

Learn about the short, medium and long-term prospects for your job title locally, provincially and nationally

Research new opportunities for employment through exploration of alternative career options

Expand your knowledge on the importance of networking in Canada and learn about informational interviews 

Learn how to build professional relationships and have effective conversations with other professionals within your field
When: Tuesdays from 9:30 am to 12:30 pm plus 4 hours of online work per week
Job Search and Networking
Make your job application stand out, improve your networking skills and boost your confidence at a job interview
Learn how to create a tailored resume and cover letter that highlight your qualifications and experience

Match your transferable skills to a specific job description

Develop strong interview skills for telephone and face-to-face interviews

Use LinkedIn to network strategically with other professionals in Canada

Build a professional network in Canada within your field of interest
When: Thursdays from 9:30 am to 2:30 pm plus 5 hours of online work per week
Workplace Communication
Develop strong communication skills for the workplace
Learn about business etiquette and small talk in the workplace

Gain a better understanding about workplace culture in Canada

Develop problem solving skills through creative thinking

Learn about personality styles and how to manage interactions with other team members

Business emails and voicemail messages
When: Fridays from 9:30 am to 12:30 pm
Workplace Communication for Working Professionals
For graduated professionals from the Workplace Preparation Program that are currently working in their field
Probationary period

Giving and receiving feedback

Performance review

Working in teams

Meetings and presentations
When: 1 hour online module with group participation on Wednesdays from 6 pm to 7 pm plus 1 hour self-study to be completed in your own time
---
Apply Online
Next session starts May 2019
---
This program is for you if:
You are permanent resident of Canada or protected person 
You have international education and relevant work experience
You have high intermediate English level (Canadian Language Benchmark 6/7 or higher)
Obtain your proof of Canadian Language Benchmark assessment at:
YMCA Immigrant Services, 25 Main Street West, 905-526-8452, or 211 Centennial Parkway North, 905-662-9400
Where:
Face-to-face classes are offered at Mohawk College, Fennell Campus
(135 Fennell Ave W, Hamilton, ON L9C E05)
---
Questions?
Contact Lil:
Email: learn.english [at] mohawkcollege.ca (subject: Question%20about%20Workplace%20Preparation%20Program%20)
Call: 905-575-1212 Ext. 3092
---
Newcomer Success Stories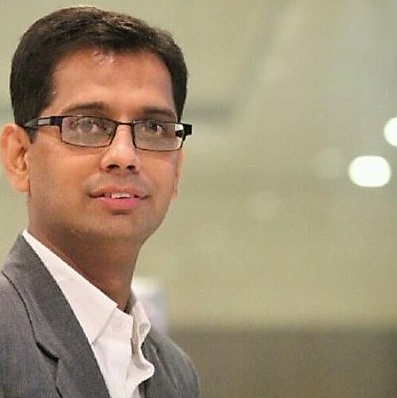 Manoj Lalit credits the Workplace Preparation Program at Mohawk College with getting two offers of jobs in his field. Manoj is an Accounts Payable (Finance & Accounting) professional from India with 15 years of experience. He began looking for work when he first arrived in Canada but became discouraged because he didn't get any responses to his applications. He realized he needed to learn how to look for a job in Canada and that he needed expert guidance. He turned to the Workplace Preparation Program at Mohawk College and says that this program helped him to... Read more 
Student Testimonials
Here's what former students are saying about the Workplace Preparation Program: Student Testimonials
---