Students share their experience about our programs for newcomer professionals!
Workplace Preparation 
Paula Avila
A valuable lesson I've learned from the Workplace Preparation Program was to know and use the NOC list. I knew of its existence before, however I did not know in which way it could be helpful for my career. I believe the more we know, we will be better prepared to understand the Canadian job market, we will be capable of negotiating a salary, and research for similar jobs that we might have overlooked for not being aware.
The motivation that we are given in class about how our contribution to the local job market is important as internationally trained professionals, it gives us the confidence we need to look for the jobs that are going to be appropriate for us.
Paula immigrated from Spain and has a professional background in Marketing Management
---
Ekaterina Hoteeva
I am very happy to recommend Mohawk College programs for immigrants. Programs I participated in have changed my low expectations attitude toward my professional career in Canada. Mohawk College courses for immigrants helped me to reduce tension within family daily life, gave me strength to decide to continue my education, and gave me an opportunity to meet new people, make new friends and connections. The energy I received from instructors in class gave me huge motivation to start doing what I really want, to keep following my dream and to find a job in my professional field.
Ekaterina immigrated from Israel. She has a professional background in Architectural
---
Nausheen Kamal
The WPP is a very helpful tool for supporting newcomers in their job search. It gives newcomers an amazing platform to learn about the Canadian work culture, ethic and job market. Thanks to the program at Mohawk, I learned how to navigate things very well. WPP is also a great space for networking opportunities with people from different academic and cultural background sharing their experience. The course was interesting with excellent career advisor support, who has always encouraged us to be the best.
Nausheen immigrated from Bangladesh and has a professional background in Administration
---
Thi Lan Phuong (Julia) Hoang 
A trainer from Immigrant Working Centre (IWC) referred me to WPP at Mohawk College. During the course, I developed my communication and presentation skills and was given the opportunity to better understand the Canadian workplace. Currently, I'm a student in the Business-Accounting Co-op program at Mohawk College. The WPP program at Mohawk has opened a new door for me and given me the hope that I need to never give up. 
Big thanks to the academic and management administration team for providing us with a secret weapon to step up.
Julia immigrated from Vietnam. She holds a Bachelor Degree in Agriculture and Business Administration
Occupation-specific Language Training
Abdulbary Farhat
What I really liked about the OSLT course is how it made me realize the cultural differences that are linked to everyday life and the workplace. I have a much better understanding of Canadian culture and how to deal with Canadian people in an effective way.
Abdulbary is from Syria. He has a background as a Security System Engineer
---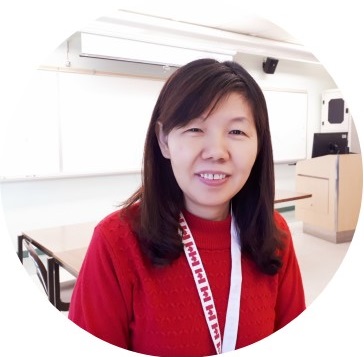 Trisha Huang 
A good course can help the new comer to be happy, fearless and successful in a new environment. OSLT is really a good course for a new comer who wants to find a job in Canada.  The on-line videos and practice in class allow for deeper knowledge. I really liked the flexibility of learning on-line. By doing presentations and in-class dialogues, the course helped to improve my skills and improve y confidence.
Trisha immigrated from Taiwan. She has a background in IT Project Management
---
Eldin Dukhan
My biggest win from OSLT was understanding how to create a network, which is custom-tailored for me that allows me to work in my most productive zone, and to reach the people who need my help the most.
Eldin immigrated from Saudi Arabia. He has a background in Mechanical Engineering